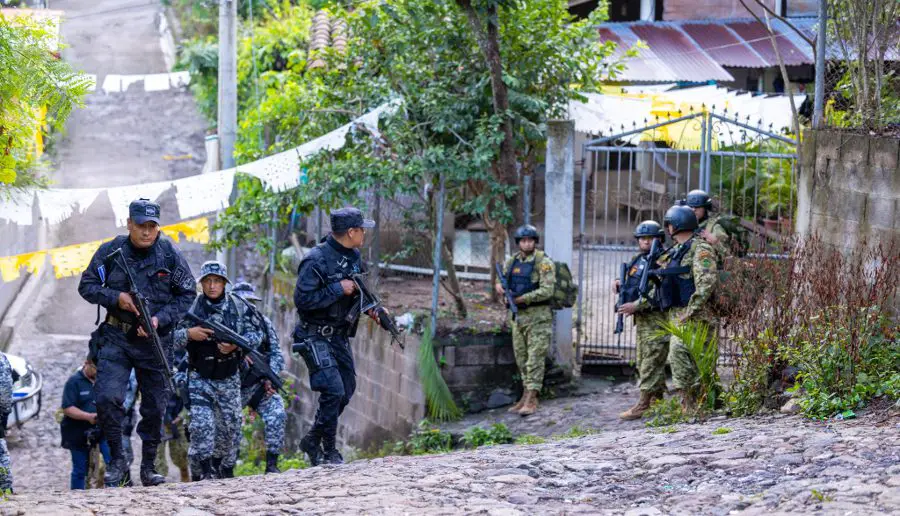 Juan Pappier, America's Acting Deputy Director of Human Rights Watch, remarked in an article published in El Pais newspaper that "Latin America urgently needs an alternative to Bukele's security plans."
In Latin America, the lack of an effective and legitimate response to insecurity and crime is putting the lives of our citizens — and our democratic institutions — at risk." Juan Pappier.
Bukele's practices in terms of security "threatens to further weaken the democratic institutions of the region," wrote Pappier.
Pappier acknowledges that President Bukele is extremely popular and his security model is attractive in Latin America; however, he also notes that Bukele is authoritarian and abusive and that his speech is misleading.
The Salvadoran President "presents human rights and public security as contradictory objectives," remarked Pappier.
Pappier admits that in some Latin American countries, citizens are "advocating for their own Bukele, despite the draconian nature of many of its policies."
Salvadoran President Nayib Bukele's popularity shows that Latin American governments are falling short. They should redouble their efforts to provide rights-respecting strategies to tackle the root causes of criminality. Juan Pappier.
"The leaders of the region have not managed to give an effective and respectful response to human rights to violence and crime," says Pappier. While "Nayib Bukele offers a simple answer: more prisoners, more prisons, and mass trials."
America's Acting Deputy Director has been a constant critic of Bukele's State of Exception, which has resulted in the arrest of over 71,000 people.
He also noted that Salvadoran legislators approved provisions that allow mass trials of up to 900 people. Humanitarian organizations have warned that this mass trial will allow condemnation of innocents and criminals.
An investigation by Human Rights Watch has revealed that some individuals captured during the State of Exception have been tortured.
HRW investigation also shows that dozens have died in custody, and thousands have been subjected to inhuman conditions while detention in these extremely overcrowded prisons.
In the opinion of the human rights defender, all this has been possible because Bukele has concentrated power in himself by co-opting the Supreme Court, replacing the attorney general with an ally, and removing independent judges.
Pappier considers that it is necessary to urgently redouble efforts in Latin America to design and implement strategies respectful of rights that address the structural causes that contribute to violence, including high levels of poverty and social exclusion.
Juan Pappier is not the only person with ties to Human Rights Watch to denounce President Bukele. Tamara Taraciuk of HRW has also condemn Bukele and has asked that international leaders speak up against Bukele's security policies.
You can read Pappier's article in the following links, in Spanish or English.