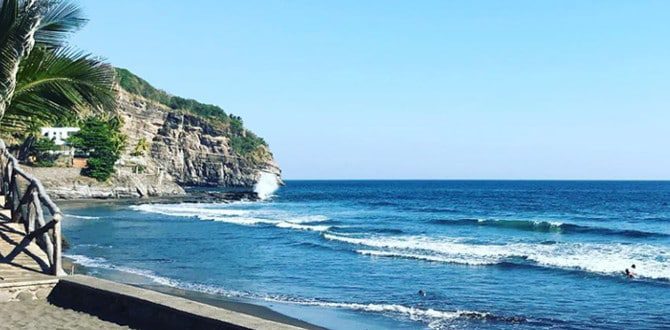 El Zonte beach in El Salvador is one of the most renowned surf spots in El Salvador. It is located in the department of La Libertad, near other amazing Salvadoran beaches.
Playa El Zonte is well-known among the local and international surfing communities. Surfers from many countries venture into El Zonte to ride the great Pacific Ocean waves.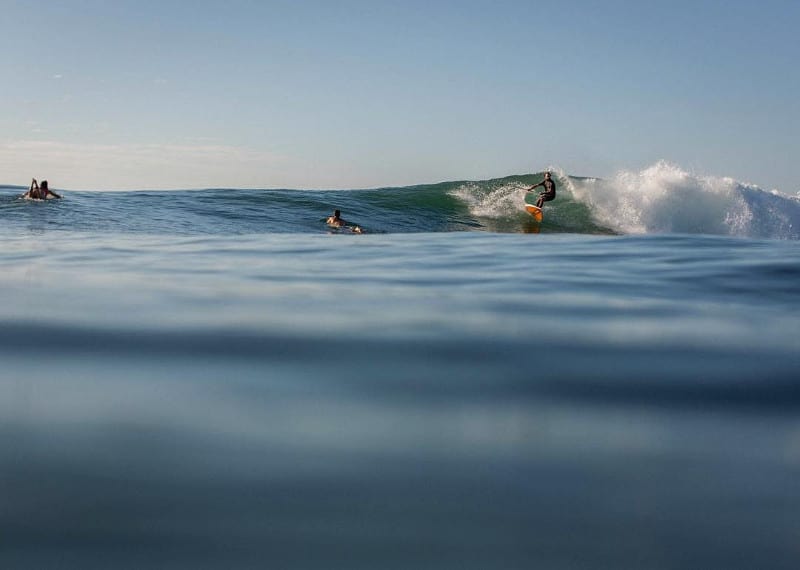 This beach area offers a quiet and isolated environment ideal for relaxing with family or friends. Even though this beach is located in an underdeveloped area, it has plenty of activities for visitors to enjoy.
Anyone looking for a beach town with pristine beaches, great surf, tasty local food, and a relaxed atmosphere should visit El Zonte beach.
Why Visit El Zonte El Salvador?
El Zonte beach is a popular area to visit because of the beach itself, the underdeveloped region, the great surf, and the relaxing atmosphere.
This beach attracts all types of visitors, those looking to surf or learn how to surf and those looking for a lovely beach to hang out and relax. El Zonte beach accommodates all types of visitors.
The underdeveloped rural area or small village feel is a top reason people are attracted to this beach.
El Zonte is not your typical beach that has high-end restaurants and souvenir shops all over. Here, you will find small stores that sell the basic needs and hostels with great accommodations.
The Bohemian atmosphere is another attractive quality of this beach. The beach is a quiet beach town with bars and restaurants that attract people not looking for a party surf town.
If you are looking for a fun, party beach location, El Tunco beach is the destination you want.
What to do at El Zonte Beach?
Even though El Zonte is located in a rural, underdeveloped area, there are plenty of activities to keep you busy during your visit. The activities range from surfing to taking Spanish lessons.
Surfing, the Top Thing to do at El Zonte
El Zonte beach is considered one of the best surf spots in El Salvador. Therefore, surfing is the top thing to do at this beach. El Zonte has different pointbreaks, some with rocky bottoms and others with sandy bottoms.
Surfing conditions such as the rainy season, dry season, low tide, and high tide change the best pointbreaks for any particular day or time.
El Zonte locals, who are the experts in surfing, will tell you the best spots for advanced levels and beginners.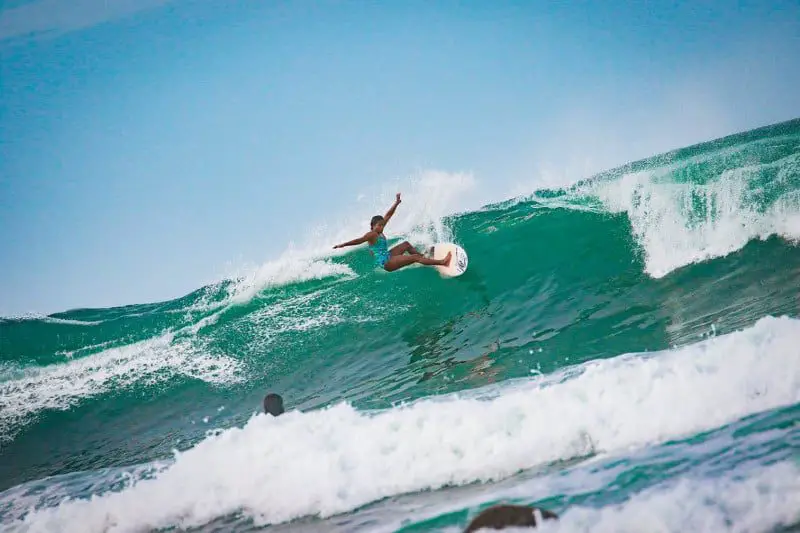 Take Surfing Lessons
Learning how to surf or improving your current level is a top activity to do at El Zonte. Playa El Zonte has a large number of professional surfers who teach their craft to others.
Two locations that are highly recommended to take surf lessons are PuroSurf and Esencia Nativa. These two boutique hotels have professional teaching surfing to everyone, from kids to grandparents.
By the way, you don't have to stay at their hotels to take surfing lessons from them.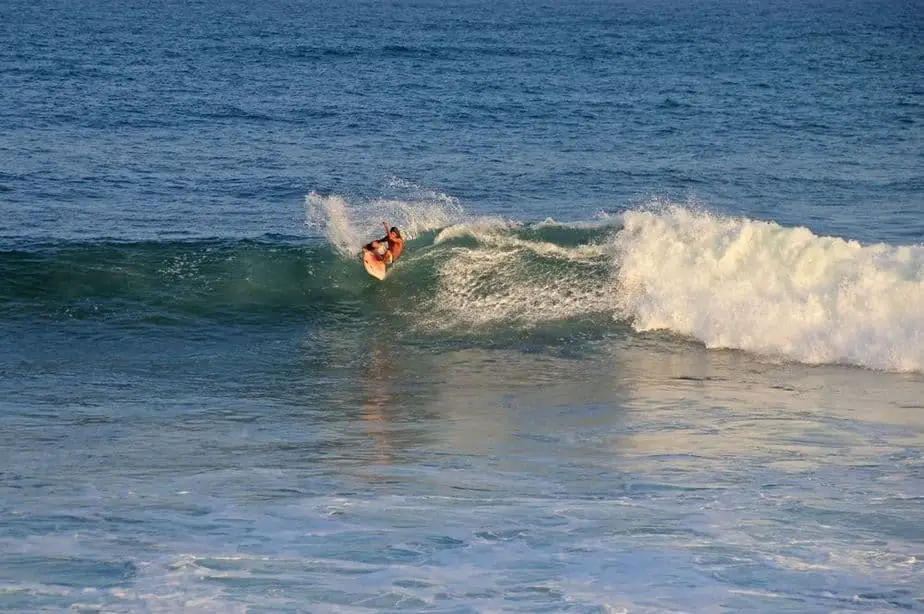 Explore the El Zonte Caves
El Zonte beach has some beautiful caves on the west side of the beach. The caves are found beneath one of the cliffs that surround the beach.
Exploring these spacious caves is another activity to get done at this beach. The caves are only accessible during low tide; they provide a fantastic location to take photos from within the caves or around them.
Deep-sea Fishing at El Zonte
Fishing is another activity available at El Zonte. This beach, just like many others around the country, offers the option of going deep-sea fishing.
At El Zonte, you will have the option of rent one of the small fishing boats. If deep-sea fishing is something, you want to do while visiting El Zonte. Get in touch with a Salvadoran tour company and see if they have any area packages that fit your needs.
Relax and Enjoy the Atmosphere and the Area
Playa El Zonte is an excellent location to get away from the cities' noise or disengage from everyday life. This bohemian-style beach is perfect for relaxing and enjoying a day doing the bare minimum.
Just find a spot in the dark sand or a hammock at the local hostels and read a book or listen to the sound of calming waves.
Watching the sunset or getting early to view the sunrise is another way of relaxation at El Zonte. Finding ways to relax is not hard to do here.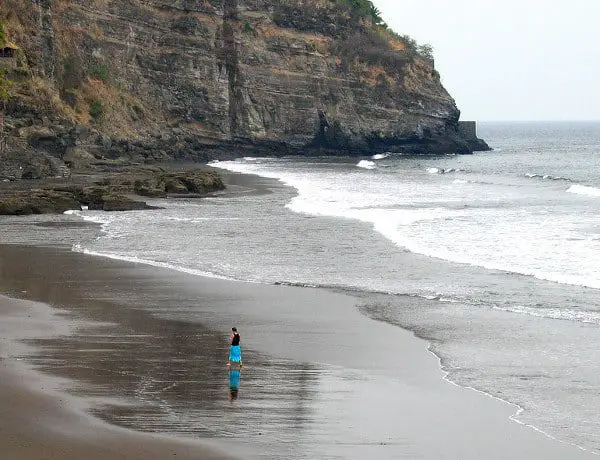 Other Activities at El Zonte Beach
Other popular activities at this beach include taking Yoga classes, release baby turtles, and even take Spanish lessons at Spanish School El Zonte.
Gastronomy at El Zonte Beach
This beach is located in a small underdeveloped area. Nonetheless, you will still find great options to try local gastronomy.
You will find small restaurants that serve fresh seafood and typical Salvadoran foods at a low price all along the beach.
If you want a more upscale setting, head on to one of the central boutique hotels in the area; they will offer more unique dishes for you to try.
Stop by for breakfast and enjoy a typical Salvadoran breakfast overlooking the Pacific ocean. Also, visit during lunch or dinner and try some of the local cuisines.
Accommodations in El Zonte El Salvador
This beach appeals to all types of visitors; therefore, it has options for backpackers and those looking for more upscale options. Here are some options for you to consider.
The accommodations mentioned above are not the only available at this location.
Beach Location
El Zonte beach El Salvador is located at kilometer 53 on the Coastal Highway in the department of La Libertad; it is about 31 miles from the international airport. Click here to see El Zonte's location on google maps.
El Zonte Beach El Salvador
Playa El Zonte is an isolated surf spot with a quiet environment perfect for relaxing. The beach is located in an underdeveloped area but has plenty of activities for visitors to enjoy.
Furthermore, it has excellent accommodations and plenty of options to enjoy the local gastronomy. Also, take a look at the other beaches in El Salvador or the best surf spots in El Salvador.