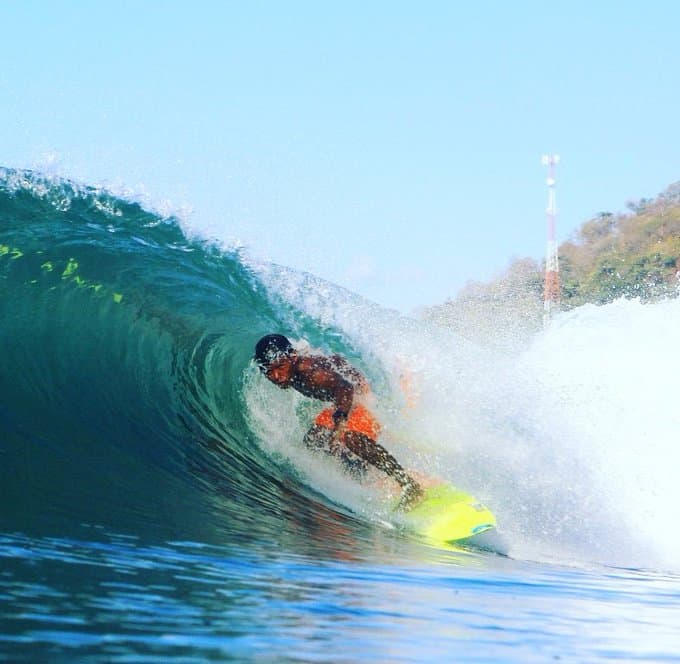 El Sunzal beach in El Salvador is one of the best beaches for surfing in El Salvador and Central America. El Sunzal beach is located near the international airport, the capital, and some of the best tourist locations in the country.
The beach is well known among the world's surfing community. It will get even more popular in 2021 as El Salvador will be hosting the ISA world championship games.
El Sunzal is part of President Nayib Bukele's surf city project attempting to put El Salvador surfing spots into the spotlight.
In late 2019, El Sunzal hosted the ISA World SUP and Paddleboard Championship, which attracted competitors from many countries. It is safe to say that this fantastic beach will become even more popular in the upcoming years.
Activities at El Sunzal beach in El Salvador.
El Sunzal is a surfing beach; therefore, surfing is the main activity. The good news is that it doesn't matter what your surfing level is; here, you will find ideal waves to surf.
Suppose you are new to surfing. In that case, this beach is perfect as you will find plenty of professional surf instructors willing to give you lessons at reasonable prices. Also, this beach with a rocky seabed is a popular spot for snorkeling and shallow scuba diving.
The nightlife is another popular activity at this beach; the area has numerous bars and restaurants with live music and dance areas.
If nightlife is your thing, visit during the weekend as it gets better. Moreover, El Tunco beach, a beach known for its weekend parties, is located within two kilometers from El Sunzal.
At El Sunzal, you will find plenty of things to do, such as surfing, snorkeling, diving, enjoying gastronomy, and much more.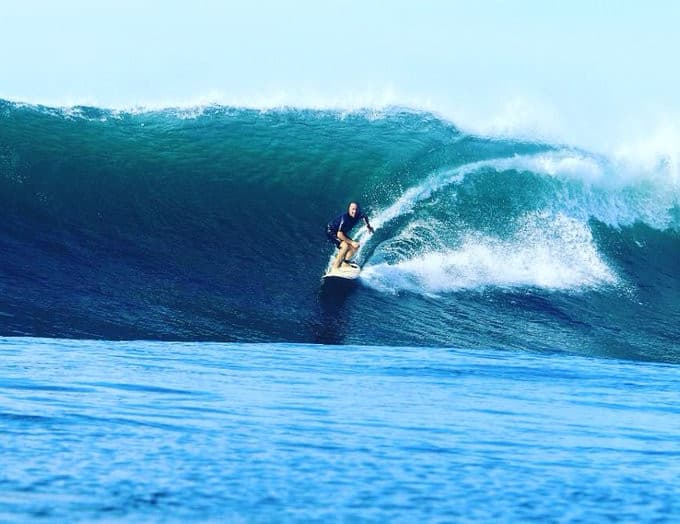 El Sunzal's gastronomy.
The area has plenty of typical restaurants that offer delicious authentic Salvadoran cuisine for visitors to taste and enjoy.
The principal food served at these restaurants is fresh seafood. Nonetheless, seafood is not the only option; here, you will also find other typical Salvadoran dishes.
Accommodations at El Sunzal Beach.
El Sunzal beach has plenty of accommodations for all types of visitors, from backpackers to visitors looking for hotels that offer more amenities.
Here are some options, Casa del mar hotel and villas, Kayu Resort and restaurant, Hostal Los Almendros, and Hostal El Balsamo.
The hotels listed here are not the only ones; there are plenty of other options to choose from.
The beach location.
As I previously mentioned, El Sunzal beach is centrally located. It is located in the department of La Libertad, about 42 kilometers from the international airport and about 45 kilometers from the San Salvador historic district.
The beach is located around kilometer 44 on the CA-2 highway. If you drive, simply input the EL Sunzal beach into a map application and follow the directions.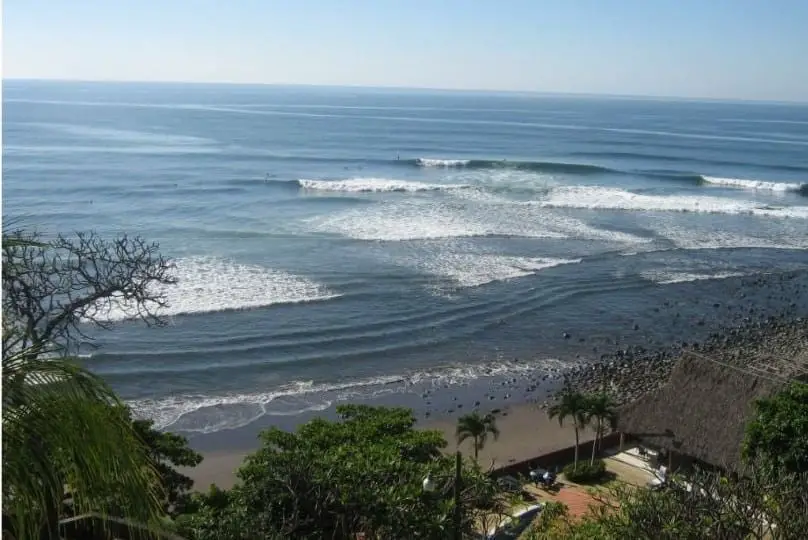 El Sunzal beach in El Salvador.
This beach is a popular surfing spot popular with local and foreign surfers. At this beach, you will find plenty of activities other than surfing. And to make it even better, the beach is easy to get to. Furthermore, it offers excellent local gastronomy and plenty of accommodations for all types of visitors.
El Salvador is home to magnificent Pacific Ocean beaches. To find out more about them, visit the beaches in El Salvador page or the best surf spots in El Salvador page. Also, this beach is near other cultural attraction of El Salvador.