The Fruits of El Salvador are distinguished by their variety, color, and delicious flavor. Some of them are more exotic than others and only well-known in El Salvador. The primary harvest season, when you will find most of these fruits is at the beginning of the rainy season, from May to June.
The following are eight fruits of El Salvador that any visitor should try at least once. I am by no means guaranteeing that you will like them.
1- Las Anonas.
La Anona is a sweet Salvadoran seasonal fruit usually available from June all the way to August. This peculiar fruit is popular all over the territory.
During the season of Anonas, you will see plenty of Anona fruit stands along the main roads, especially on the coastal highway. Getting your hand on delicious Anonas, anywhere in El Salvador, will not be difficult.
The right time to cut these fruits down is when they crack or break in half. If you cut them prematurely, they will not have any flavor at all.
Also, the inside part of the fruit that is edible will be in either pink or white color; both of them have the same flavor.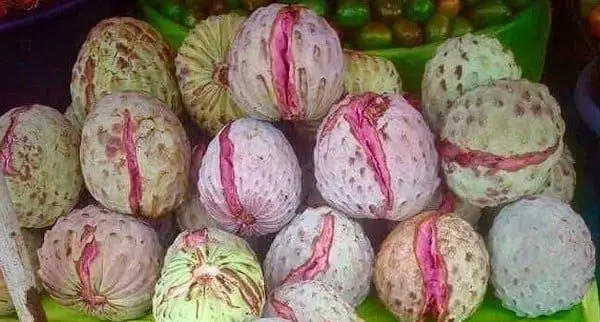 2- Los Jocotes.
Jocote is a fruit available from February all the way to April. There are different ways that you can eat and enjoy this popular Salvadoran fruit.
To start with, you can eat it Jocote right of the tree or buy it a local market. If the fruit is ripe, it will have a soft and sweet flavor. If the fruit is not mature, it may be a little bit sour.
Since this is a fruit available during the holy week in El Salvador, some stores or families make a traditional Jocote dish made with the fruit and honey. Also, there is a popular candy-like sweet available for the festivities called "Conserva de Jocote."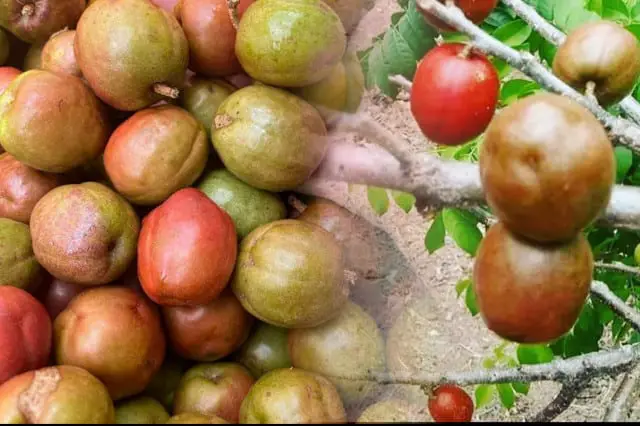 3- Los Nances.
Nance is a fruit available mid-july all the way through August. This small fruit has a distinctive sweet flavor when ripe. Locals eat it as is, or they make different dishes made with honey called "Dulce de Nances." By the way, Nances are also used to make a traditional local alcoholic drink called "Licor de Nance."
4- Los Mamones.
Los Mamones is a tangy tropical fruit from El Salvador. For Salvadorans, this is a typical fruit; however, for foreigners, Mamones is an exotic fruit that can be a marvelous treat.
To eat this fruit, you need to tear open the thin skin and eat the salmon-colored pulp. The taste is tangy and a little sweet, it is like a mixture of lime and lychee.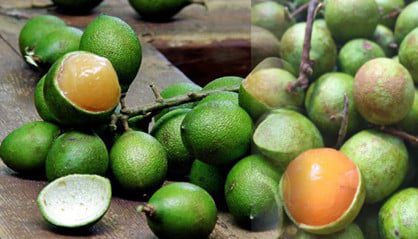 5- Los Marañones.
Marañones is a juicy fruit that has a sweet-acid taste. This typical Salvadoran fruit can be eaten as is or make it as a tropical juice with water, sugar, and slices of the fruit.
The seeds of Marañon are popular all over the world, they are known as Anacardi in Italian and cashew nuts in English. Additionally, some Salvadorans use this fruit to make a fermented homemade alcoholic drink.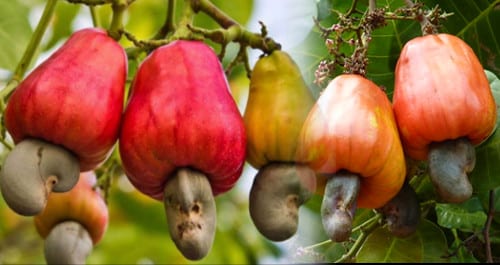 6- Las Guayabas.
In El Salvador, Guayabas are almost as popular as mangos. You can find Guayaba trees all over the country, this plant grows in all types of climate.
The older generation eats Guayabas as is, including the fruit skin and seeds. Some of the younger generations like to eat it in slices with salt, hot sauce, and lemon.
On a side note, Guayaba leaves are used in many home remedies all over the country; especially, to reduce high fevers.
7- Los Zapotes.
Zapotes is a fairly common fruit in El Salvador, especially in rural areas of the country. The Zapote fruit has an alluring unique smell, as well as an exquisite flavor.
The outside of the fruit has a soft dark-colored peel, and the inside, which is the edible part, has a color mix of orange and red.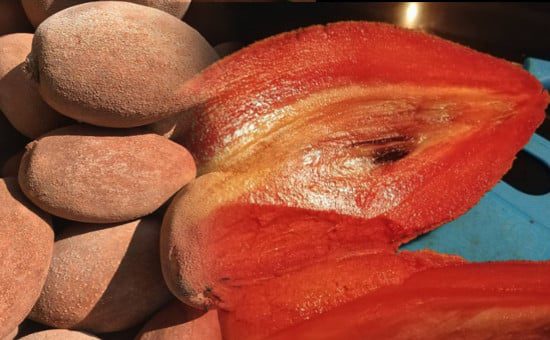 8- Las Paternas.
Paterna tree grows mostly in densely vegetated areas such as coffee plantations, in addition to giving fruit, it provides shade.
Its fruit is enclosed in a green pod, which varies in length and hangs from its branches. The Paterna fruit has black seeds covered by a white, soft and sugary coating.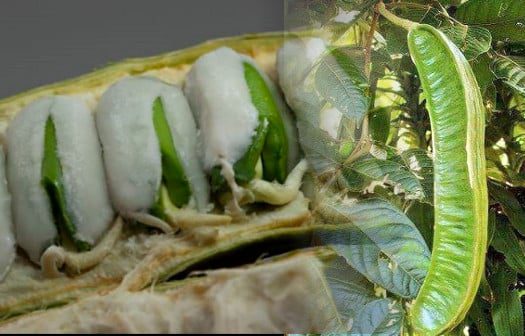 Fruits of El Salvador.
In El Salvador, you will be able to find popular fruits such as mangos, watermelon, coconuts, and tamarinds, to name a few.
The fruits listed above are well-known in the country; however, visitors from other nations may not be familiar with all of them.
El Salvador has traditional foods, typical drinks, and exotic tropical fruits that you should try at least once. So, if you ever get the chance, head on to a local street market and buy some of the non-traditional fruits.