---
El Salvador NEWS
China announces the start of projects on the coastal zone of La Libertad
Yesterday, the Chinese ambassador to El Salvador Ou Jianhong announced via Twitter Message the start of projects to benefit the Salvadoran coastal zone around the La Libertad Pier. "We congratulate … Read more
Construction of El Salvador's first Forensic Research Center concludes
The President of the Republic, Nayib Bukele, supervised this Thursday the facilities of the future Police Forensic Investigation Center (CIF), located in the Nuevo Cuscatlan municipality in La Libertad. The … Read more
World Health Organization "WHO" certifies El Salvador as a malaria-free country
Today, the World Health Organization, WHO, certified El Salvador as a malaria-free country. The certification was recommended by a team of specialists, which the WHO Malaria Policy Advisory Group endorsed. … Read more
Doctors without borders resume operations in El Salvador
On Monday, February 22, Doctors Without Borders announced in a press release that it would resume its activities in Soyapango and San Salvador. The announcement came 21 days after the … Read more
Salvadoran government to give computers to all students in public schools
On Monday, February 22nd, President Nayib Bukele, along with first lady Gabriela de Bukele and Minister of Education Carla Hanania de Varela, began delivering computers to students in public schools. … Read more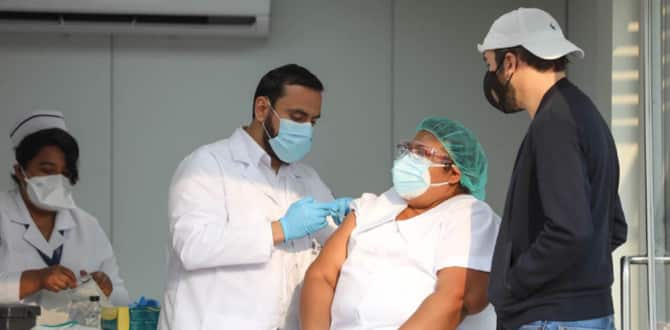 El Salvador begins COVID-19 vaccination, giving priority to health care personnel
Health Minister Francisco Alabi injected the first COVID-19 vaccine in El Salvador; standing next to him was president Nayib Bukele. Mirna Moreno, a nurse who works in the front-line at … Read more
Legislative Assembly to study elimination of statutes of limitations for illicit enrichment crimes
A group of Salvadoran Legislators introduced a motion to amend the Constitution and eliminate the statute of limitations on illicit enrichment crimes by public officials or employees. The motion promoted … Read more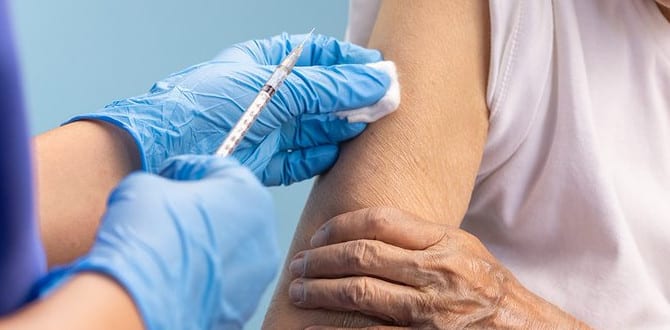 El Salvador to receive first batch of AstraZeneca vaccine today.
On Tuesday, President Nayib Bukele announced that the country would receive its first batch of COVID-19 vaccine from AstraZeneca on Wednesday. The vaccine will arrive on a flight from an … Read more
Salvadoran Legislative recommends the dismissal of Bukele's Health Minister.
A legislative Assembly special commission created to investigated the systematic irregular actions of the Executive Branch, affecting the treatment, prevention, and combat of the pandemic, released a partial report on … Read more
OAS's mission to monitor the political situation in El Salvador arrives.
The OAS's mission to monitor the political situation in El Salvador will arrive on Sunday and will stay in the country until February 18, announced the Organization of American States … Read more