El Salvador Tourism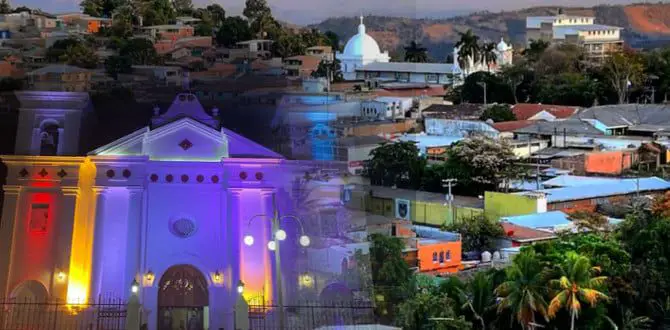 Sensuntepeque El Salvador. The Municipality of 400 Hills
Sensuntepeque El Salvador is a municipality and town in the department of Cabañas. Sensuntepueque is the head city of the department; it is located about 85 kilometers from San Salvador and 105 kilometers from the international airport. The municipality is near the Honduran border at an altitude of over 800 meters. The typography of the … Read more
Lake Coatepeque, volcanic caldera in El Salvador.
Lake Coatepeque in El Salvador is a beautiful caldera of volcanic origin located in the department of Santa Ana; the lake is surrounded by dense forest and a beautiful landscape. This stunning lake is a popular destination for local and foreign tourists looking for a great place to relax and enjoy with family or friends. … Read more
Life in El Salvador
The Struggles of Living in Rural Areas of El Salvador
It is 4 a.m. in rural Ahuachapan in western El Salvador. Rogelio Campos, a worker on a private farm that grows corn and beans and raises cattle and pigs, has already been awake for 30 minutes, ready to start his working day. His wife Maria has been awake for longer. She makes the coffee and … Read more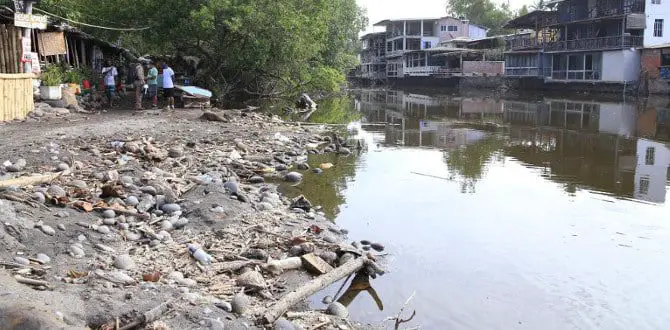 Water Pollution in El Salvador. Getting Worse Every Year
The water pollution in El Salvador is getting worse every year. A 2020 report by the Salvadoran Ministry of the Environment revealed that 71% of Salvadoran river waters are qualified as bad, and 7.4% as poor. The country has less drinkable water due to the contamination of rivers, lakes, ponds, streams, and wells. Every year … Read more
El Salvador Culture
The Flowers and Palms Festival in Panchimalco. What You Need to now!
The flowers and Palms festival in Panchimalco is a celebration that takes place every year, on the first weekend of May; it coincides with the arrival of El Salvador's rainy season. This celebration is a mixture of Catholic Christian celebration and pre-Columbian customs. During this colorful weekend, the town of Panchimalco becomes even brighter with … Read more
Exotic Fruits of El Salvador. Best Salvadoran Fruits to Try at Least Once
The most exotic fruits of El Salvador are Anonas, Jocotes, Nances, Mamones, Marañones, Guayabas, Zapotes, Paternas, mameys, and Pepetos. Other Popular Salvadoran fruits worth trying are Nisperos, Arrayanes, Granadillas, Almendras, Caraos, and Tamarindos. El Salvador is a paradise for exotic fruits with a variety of colors and peculiar flavors. Most of these Salvadoran fruits grow … Read more