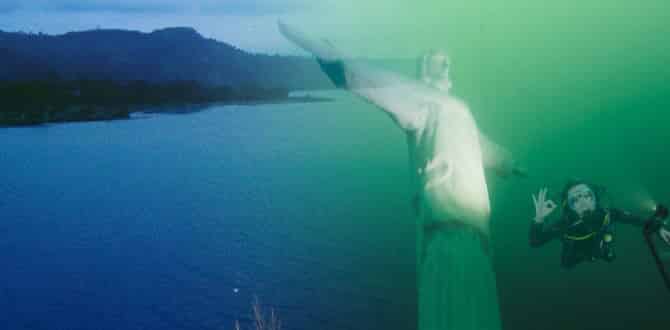 Scuba diving in El Salvador is possible at three locations, Ilopango Lake, Los Cobanos beach, and Coatepeque Lake. The Ilopango volcanic caldera is the most popular destination; it is located just outside the nation's capital.
When people think about the warm Salvadoran waters, they think about surfing, relaxing at the beach, or exploring one of the lakes.
Scuba diving in El Salvador is not a top activity for either locals or foreigners. Nevertheless, El Salvador has three spots for scuba diving that are ideal for diving.
Diving at Ilopango Lake
Ilopango lake is an active volcanic caldera formed thousands of years ago; it is the preferred destination for diving in El Salvador. Salvadoran diving companies have different locations where they prefer to do their diving.
One of the popular spots in Ilopango lake is the Los Flumeroles. At this location, divers will be able to feel the warm water rising from the active volcano. And also, see the sulfur deposits around the cracks in the lake bed.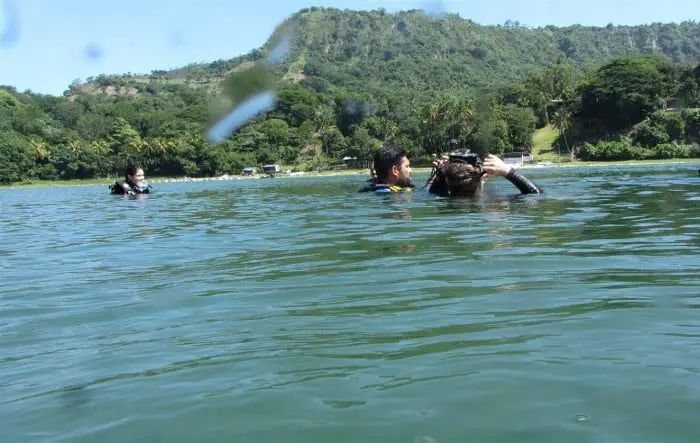 Another top diving destination is the statue of Christ the Redeemer, which is near the Los Quemados island.
At about 30 meters deep, divers will find a sculpture of Christ the Redeemer; it looks exactly like the one on top of Sugar Loaf Mountain in Rio de Janeiro in Brazil.
If diving into an active volcano caldera is on your bucket list, Ilopango Lake is the location for you.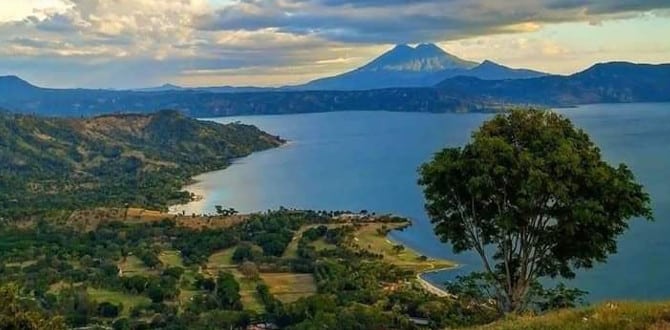 Suba Diving at Los Cobanos Beach
Los Cobanos beach is located about one and a half hours from San Salvador. This is the preferred location for diving companies to do their ocean exploration.
The Los Cobanos Rocky reefs are a popular destination for diving. During your dive, you will encounter plenty of marine life. Also, this location has shipwrecks to dive as well, there is the SS Douglas, the SS Cheribon, and the SS Arce.
If you want to explore Los Cobanos, contact one of the diving companies in El Salvador and find out when is the best time to dive at this location. Also, to dive into the shipwrecks, you will need to have a higher dive certification level.
The Pacific Ocean waters don't have the picturesque corals found in the Caribbean; nonetheless, Los Cobanos is an excellent location to do diving in El Salvador.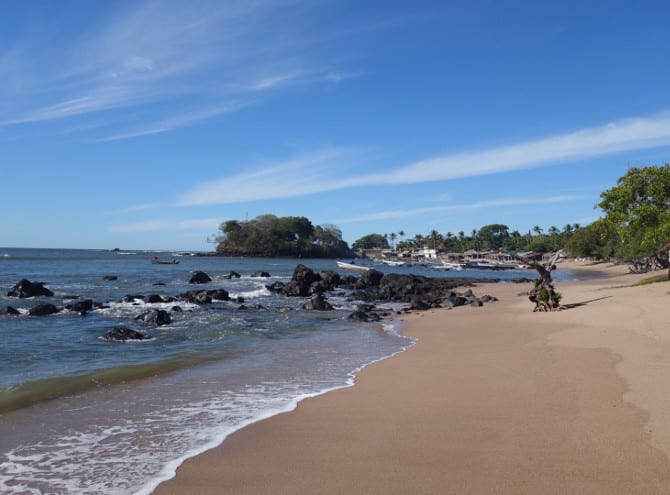 Suba Diving at Lake Coatepeque
Lake Coatepeque is another volcanic caldera located in the western part of the country; it is located near the city of Santa Ana and the Cerro Verde National park with its amazing volcanoes.
Even though this beautiful lake has excellent spots for diving, it is not as popular to dive as Ilopango Lake.
So, if you want to venture and dive at Coatepeque Lake, get in touch with a local Diving company; I am sure they will be able to set you up!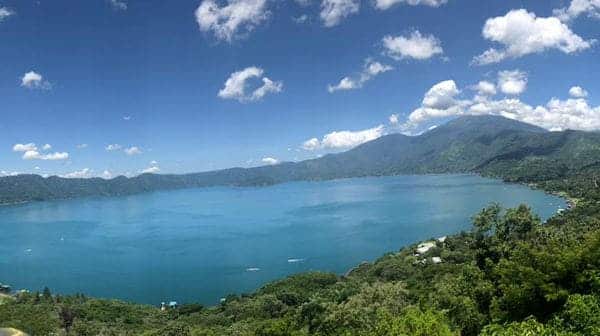 When is the Best Time to Scuba Dive in El Salvador?
Diving at both volcanic calderas, Ilopango and Coatepeque can be done the entire year; however, it is best to do it during the dry season or summer months.
During the dry season, the visibility is better! On the other hand, Los Cobanos beach diving is best during the summer months, from May to November. During the summer season, the wind decreases, the water is calm and clear.
Diving Companies in El Salvador
El Salvador divers and La Libertad Divers are the two diving schools in El Salvador that have good reviews online. As always, before using their services, make sure you don your own research about them!
Scuba Diving in El Salvador
Unquestionably, there are more diving sites in other countries in Central America, such as Costa Rica and Panama. However, if you happen to be in El Salvador and feel like diving, take a chance and dive one of the two Volcanic calderas or head on to Los Cobanos beach.