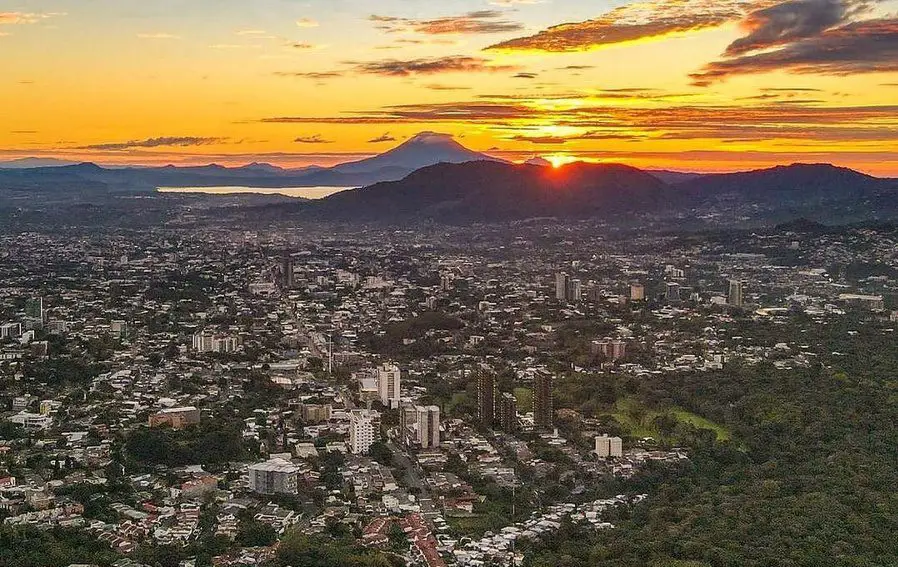 Living in El Salvador is an excellent option! Year after year, many people from different nations choose to make the smallest country in Central America their new home; also, many Salvadorans that left are now moving back. Life in El Salvador is a unique and attractive experience worth exploring.
Moving to El Salvador is a good option mainly because of the excellent weather, the low cost of living, the pacific ocean beaches, the culture, the friendly people, the safety, and Bitcoin. Also, the country uses US dollars, which helps with inflation, and the United States is less than four hours away by plane.
Many people discard living in El Salvador because of the country's reputation for being violent and crime-ridden, a distinction that is hard to deny. However, lately, El Salvador has made strides to become a safer country and a more attractive choice for living in Central America.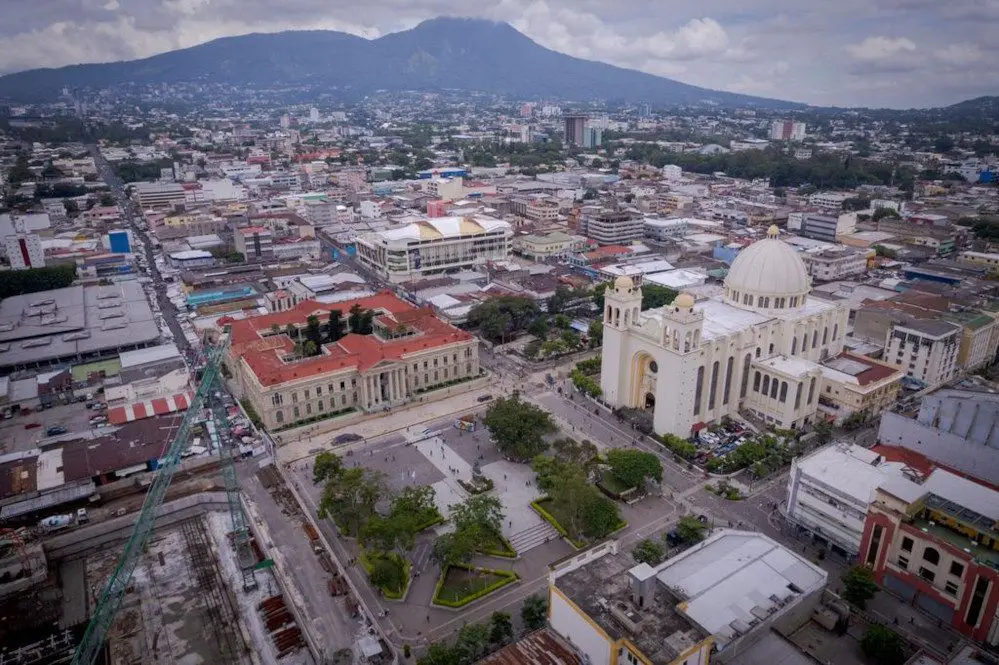 1. The Cost of Living. A Good Reason for Living in El Salvador
Let us start with what most people look into before deciding to move to a new country, the cost of living. Life in El Salvador is less expensive than in other countries in Central America, with similar characteristics.
For instance, Costa Rica and Panama are the favorites to move to in Central America. But the cost of living is more expensive than in El Salvador. Undoubtedly, Costa Rica and Panama are more developed than El Salvador; therefore, living costs are higher. It will be up to you to decide if development is a deciding factor when choosing a new home country.
Guatemala tends to have a similar cost of living as El Salvador. On the other hand, countries like Honduras and Nicaragua are somewhat less expensive. However, these countries don't have the US dollar as their main legal currency, so inflation tends to fluctuate more.
Cost of Living Index in Central America's largest cities

| R | City | Index |
| --- | --- | --- |
| 1st | Panama City, Panama | 120 |
| 2nd | San Jose, Costa Rica | 111 |
| 3rd | Guatemala City, Guatemala | 96 |
| 4th | San Salvador, El Salvador | 93 |
| 5th | San Pedro Sula, Honduras | 83 |
| 6th | Tegucigalpa, Honduras | 81 |
| 7th | Managua, Nicaragua | 60 |
Comparing costs in larger cities is a good indicator for comparing the cost of living in Central America. As you can see, San Salvador, El Salvador's capital, is in the middle. Therefore, based on this information, we can conclude that living in El Salvador will cost less than living in most Central American nations.
So, what is the cost of living in El Salvador? Well, it varies depending on what part of the country you live in and your lifestyle. The cost of living in El Salvador changes depending on the area you want to call home and the lifestyle you want to have.
A family of four can live comfortably in El Salvador with $1,000 per month. Evidently, in more upscale areas of cities like San Salvador or Santa Tecla, you will need more than $1,000 per month.
If moving to El Salvador is an option you are considering. It will be up to you to decide how much influence the cost of living has on deciding to move or not move to El Salvador.
2. The Excellent Weather
El Salvador has excellent weather that can be enjoyed the entire year, even during the winter or rainy season; it is an excellent reason to move to El Salvador.
For those who don't know, the country has two seasons, dry or summer and wet or winter; the dry season is from November to April, and the wet season is from May to October.
A good thing about life in El Salvador is that you can enjoy the same activities the entire year; it does not matter if it's summer or winter. The activities might be slightly different in each season but still somewhat similar.
For example, you can go to the beach during the summer or winter; the only difference is that it could rain during the wet season; nevertheless, the Pacific ocean water will still be pleasant.
You can also visit the national parks during summer or winter; some of the parks might close during heavy storms, but other than that, they are available all the time. For sure, the weather will always be enjoyable.
3. Year-round Activities
El Salvador has plenty of year-round activities to enjoy with friends or family, from the coastal area with its beautiful beaches to colorful mountains with small towns full of traditions and history.
It will not matter where in the country you decide to live; there will always be plenty of activities to do near you. It will be up to you to choose what you want to do every day.
For instance, you can go hiking in a natural park or volcano and enjoy nature at any time of the year. Also, you can go to the beach and enjoy the warm pacific waters, even during the winter months.
El Salvador is home to incredible natural parks, which are not hard to visit since the country is small. El Boqueron National Park and Bicentennial Park are near the capital. Additionally, Los Volcanoes National Park, one of the country's best natural areas, is located about 40 miles from the capital.
El Salvador has excellent beaches all over the coastal territory; they are ideal for all visitors. Some beaches are perfect for relaxation and family activities, and some are excellent for surfing.
As you can imagine, finding something to do in El Salvador is not an issue. Many people move to El Salvador because of everything available to do at any time of the year.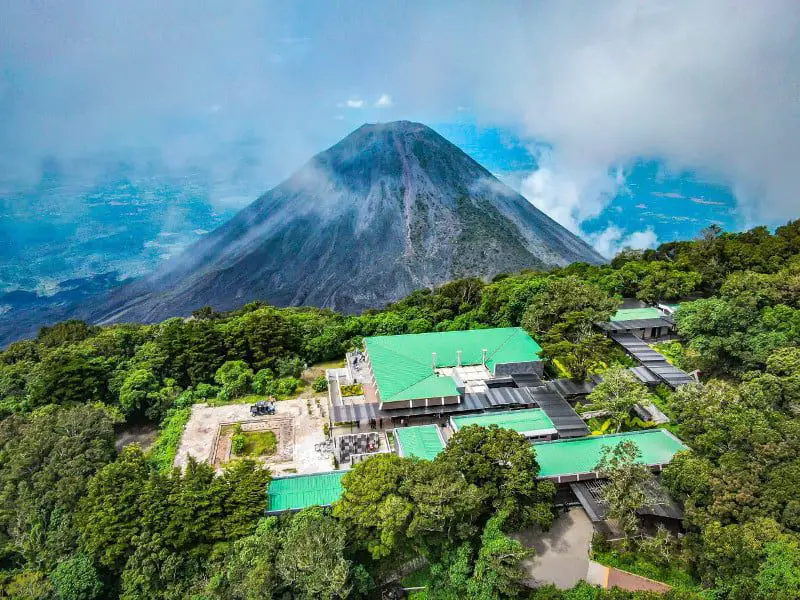 4. The Great Customs and Traditions
Living in El Salvador will expose you to fantastic customs and traditions, some of which date back to colonial times. These customs and traditions are celebrated either nationally or locally throughout the year.
At a national level, I can mention the following festivities, Easter week, the day of the cross, the August festivities, independence day, all soul's day, national pupusa day, and Christmas.
Locally, each city or municipality has its festivities or traditions; they go on for a few days to a few weeks; for example, the Panchimalco flowers and palms festival, the San Miguel Carnival, and the patron saint festivities of each municipality.
Almost all the festivities involve religion in one way or another. It's a fact that religion, especially Catholicism, has played a pivotal role in the nation's history since colonial times.
You can always enjoy the festivities, even if you are not into religion. Each celebration has activities for nonreligious people, like carnivals, live music, local food, etc.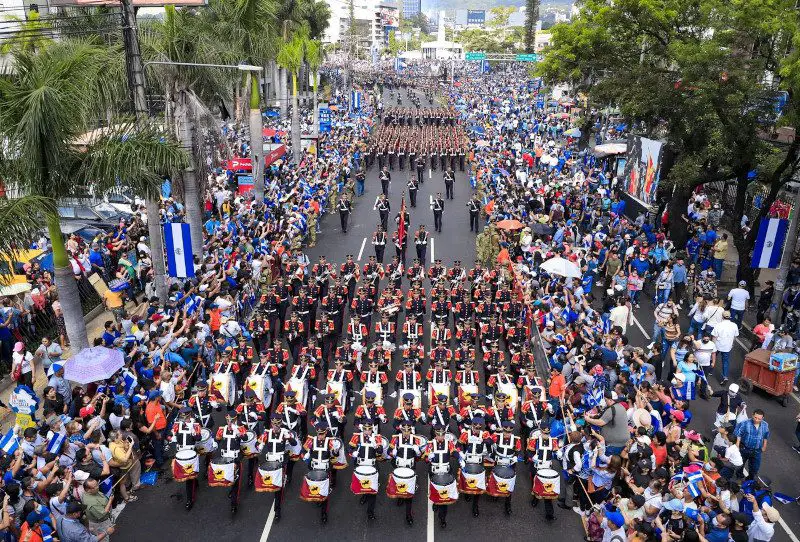 5. Friendly People
Salvadorans are one of the warmest and friendliest people in Central America; yes, that is correct. You don't need to only take my word for it. You can search online and see what visitors and residents say about the Salvadoran people.
Generally, tourists who have visited the country say pleasant things about the people. Also, foreigners who have lived and left the country don't mention the Salvadoran people as the reason for moving out.
Because of what is in the news regularly, many perceive the country as violent and crime-ridden. Regretfully, some people may think all Salvadorans are violent, but that is further from the truth.
The vast majority of Salvadorans are family and community-oriented people; they go out of their way to introduce themselves and offer help to anyone moving into the community, including foreigners. Living around friendly people is a good reason for moving to El Salvador.
6. Safety. Living in El Salvador now is safe
Over the last 30 years, El Salvador has been one of the most dangerous countries worldwide. The good news is that now, that is not the case anymore. El Salvador has become safer!
For example, from 2006 to 2019, San Salvador, the capital city, was listed as one of the top five most dangerous cities worldwide. But, as of 2020, San Salvador is not among the top 50 most dangerous cities worldwide. San Salvador is not even the most dangerous city in El Salvador.
Also, the 2022 homicide rate in El Salvador is one of the lowest in Latin America and the lowest the country has seen since the civil war ended; it confirms that El Salvador is not as dangerous as it used to be.
The current administration has worked hard to reduce the country's crime and violence. Based on statistics and survey results, they have reduced crime and violence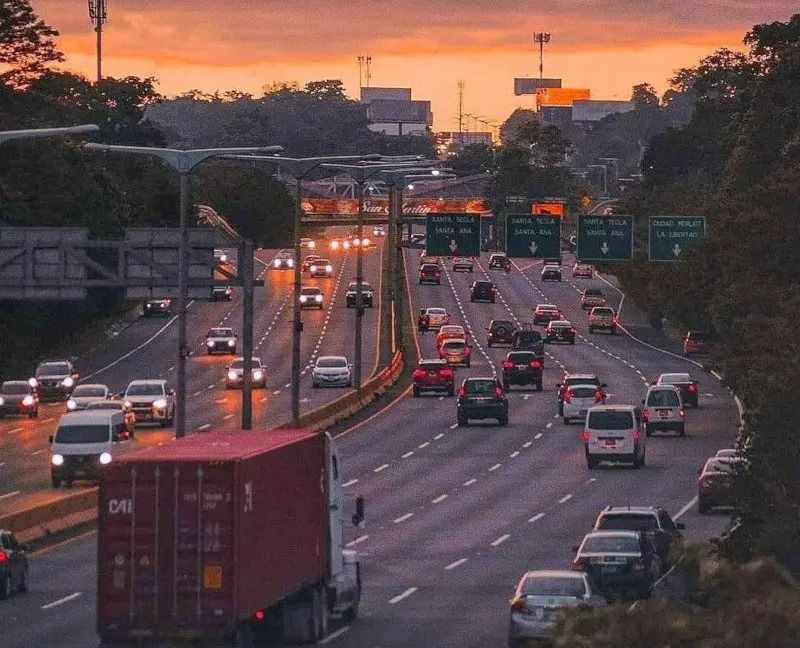 7. Bitcoin
Even though this reason might not be popular with some, Bitcoin is a good reason for moving to El Salvador. In September 2021, El Salvador became the first country in the world to make Bitcoin a legal tender.
Some benefits for foreigners that want to invest in El Salvador are tax-free real estate purchases, zero capital gain taxes on Bitcoin sales, and permanent residence with a path to citizenship.
As of today, Bitcoin has been a legal tender in El Salvador for one year and three months. Thus far, a few Salvadorans use Bitcoin, and a large percentage of the population is against it. Nonetheless, it is a reason to consider when deciding a move to El Salvador.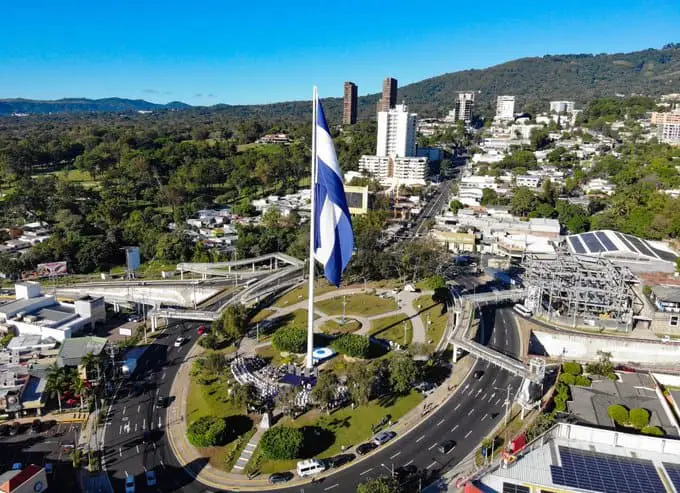 Other INFO about Living in El Salvador
Are you looking to live in the most extensive urban environment in El Salvador? If yes, living in San Salvador, the nation's capital, is a good option. San Salvador is the largest city in El Salvador and the center for everything related to culture, business, education, and government.
Living in El Salvador is different for everyone; there is no one way to describe what it is like living in El Salvador. For example, I know people who love living near the ocean. Their daily routine includes surfing, exploring the country, and hitting the bars for happy hour.
On the other hand, I know foreigners that live in small colorful towns; they enjoy the slow pace of life. Their daily routine includes being active members of the community and taking part in everything else small towns have to offer.
By the way, I also know people who live and work in the urban parts of San Salvador and Santa Tecla. Their life in El Salvador involves the daily hustle of city work, which includes heavy traffic.
El Salvador has plenty of living options, from urban areas such as San Salvador and Santa Tecla to small towns such as Apaneca. Suchitoto, andr Juayua.
Moving to El Salvador. Choosing to Live in El Salvador
I hope the reasons I mentioned in this article help you when making the decision of moving to El Salvador. Remember, El Salvador has some issues, but it's a great country to call home; many people have chosen to move to El Salvador and are happy with their decisions.