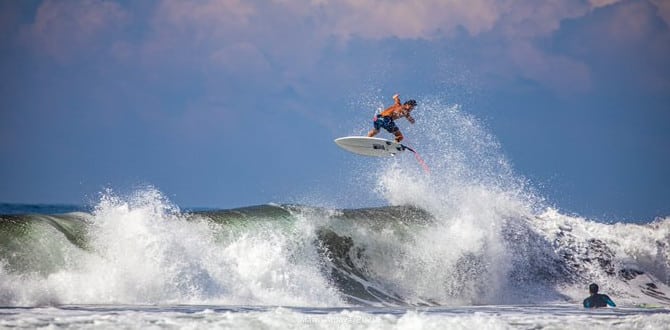 Mizata beach El Salvador is a beautiful surf spot in the department of La Libertad. Mizata is excellent for those looking for a more private environment to either surf or relax; this beach has exceptional surfing conditions for almost the entire year.
Mizata beach offers a tranquil environment ideal for families, couples, or friends to have fun unwinding or surfing. It is located along kilometers 86 and 87 on the coastal highway, about 90 minutes from the international airport and about 30 minutes from the port city of La Libertad.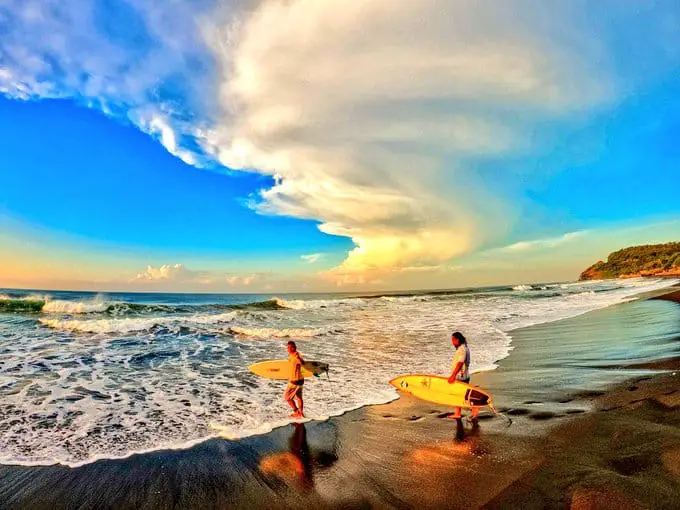 The surf at Mizata beach.
The main attraction at this beach is surfing; the waves are very consistent almost the entire year and are suitable for all surfers, from experienced ones to beginners.
At Mizata beach, you will find a few breaks from where to choose from and surf; each one of these breaks has different levels and conditions depending on the tide. So, before surfing Mizata, check with the locals to learn what to expect.
Another reason people go to Mizata beach is the uncrowded waves. Quite often, you will find yourself alone at the beach on in the water. It is a significant change from other top surf spots nearby, such as El Tunco beach or Punta Roca beach.
If you are looking for a surf spot with more surfers or a party atmosphere, this beach is not for you. Mizata beach is ideal for those just looking to surf and relax with family, friends, or alone.
Mizata beach is divided by a river mouth; this river makes one side of the beach a rocky pointbreak great for surfing. The opposite side is an all-embracing sandy beach ideal for relaxing and having fun. All things considered, the surf at Mizata beach is one of the most consistent that you will find in the country.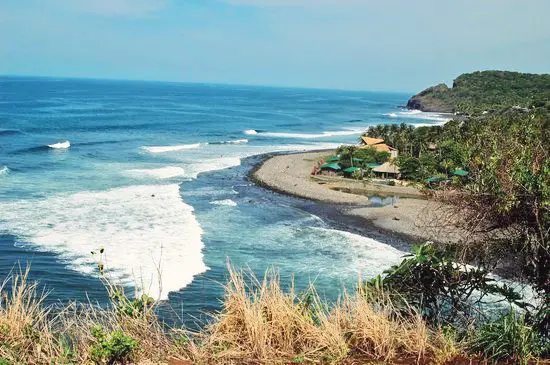 Accommodations at Mizata beach El Salvador.
This beach is located in a remote area; therefore, accommodations are limited or not listed online. Mizata point resort is one of the only places I could find online, right at the beach.
To find other options, you can either speak to a tour company in El Salvador. You can also do a web search on a website such as hotelscombined.com or vacation rentals by owners VRBO and see what is available.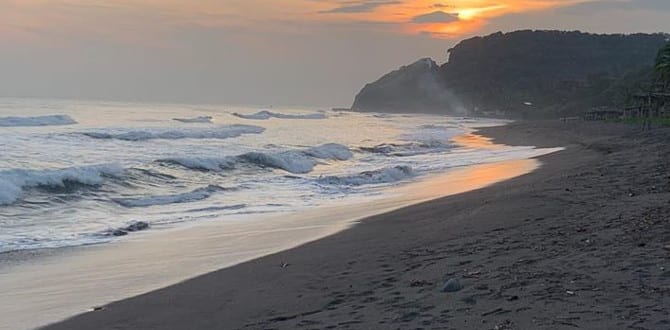 Mizata Beach in El Salvador.
This surfing village has plenty to offer to all types of visitors, surfers, and non-surfers. Mizata beach is undeniably one of the best surf spots in El Salvador.
Every year, Mizata beach attracts more and more visitors, not only because of the consistent astonishing surf break but because of the quietness and tranquility that comes with it.
So, travel to El Salvador, or if you are in El Salvador already, look into visiting this secluded beach spot, it is worth visiting!
Also, if you are looking for other beach options, take a look at our beaches in El Salvador page and choose one that is right for you.