Located in the heart of Central America on the Pacific Coast, El Salvador attracts travelers with its diverse landscapes, vibrant culture, pristine beaches, and warm hospitality.
Despite its small size, the country has excellent beaches along the Pacific coast, such as El Tunco, El Zonte, and Las Flores. Also, the country's scenic countryside is adorned with parks for those ecotourism enthusiasts seeking the perfect natural playground.
Lastly, the colorful small towns full of cultural customs and traditions dating back to Colonial times are perfect for relaxation.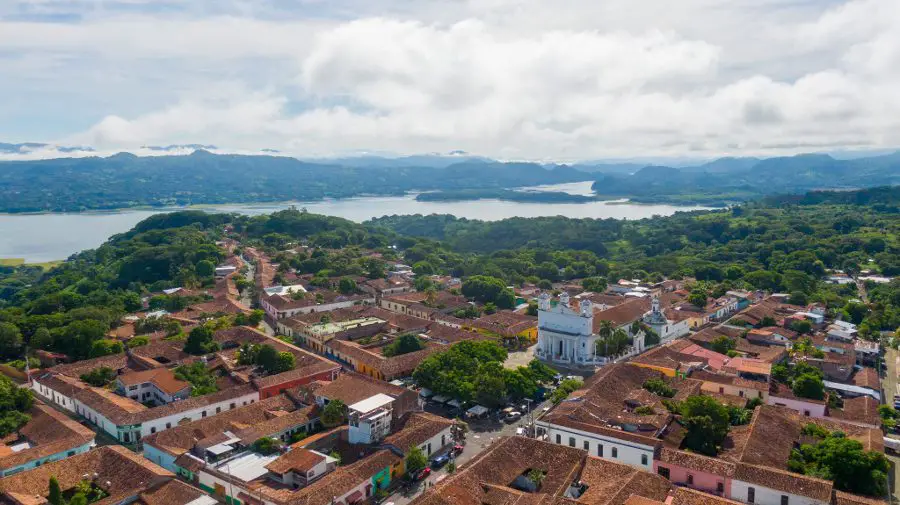 2023 Tourism to El Salvador
Tourism in El Salvador is experiencing tremendous growth, captivating travelers with its diverse landscapes and rich cultural offerings. The country has often been overlooked for its violent history; however, changes have been made, and the nation has emerged as a top destination in Central America.
Visitors are drawn to its pristine beaches along the Pacific coast, where surfing enthusiasts revel in world-class waves. Inland, lush rainforests and volcanic landscapes provide a backdrop for eco-tourism adventures.
The historic charm of cities like Apaneca and Suchitoto adds a cultural dimension, showcasing vibrant markets, colonial architecture, and local gastronomy.
Visitors stay away from El Salvador because of safety concerns; however, all that has changed, and the country has become one of the safest in Latin America. For example, in 2023, El Salvador hosted the 72nd Miss Universe Pageant competition and over 5 world-class international surf competitions.
With a focus on tourism sustainability and community engagement, El Salvador's tourism sector is developing an authentic identity.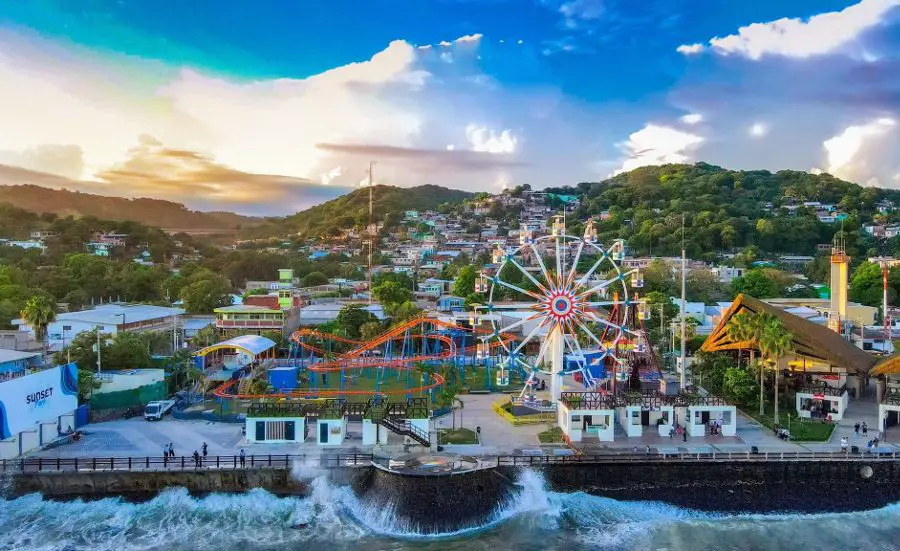 Top Destinations
The top destinations for El Salvador tourism are its pristine beaches, colorful colonial small towns, magnificent parks, and the capital city, San Salvador.
El Salvador has beautiful beaches perfect for surfing or relaxation. Also, it has excellent parks for ecotourism and small towns with culture and history that date back to colonial times. Lastly is San Salvador, the country's capital with great history and culture.
The Salvadoran Beaches
Welcome to the sun-kissed shores of El Salvador, where the Pacific Ocean reveals a fascinating collection of beaches. With golden sands, azure waters, and world-renowned surf breaks, these coastal spots attract seekers of relaxation and thrill-seekers alike.
El Salvador has beaches for all visitors! The country has world-class surf spots that regularly host top-notch international surf competitions. Neaches such as El Tunco, Punta Roca, and Las Flores are well-known among the global surf community.
The country also has vast beaches perfect for relaxation with family or friends. Some of the most popular beaches for relaxation are La Costa del Sol, Playa El Cuco, and Los Cobanos.
The infrastructure near these beaches is another unique aspect of Salvadoran beaches that attracts tourists.
Beaches such as Punta Roca, La Costa del Sol, and La Libertad have modern infrastructure around them. On the other hand, beaches such as El Cuco, Las Flores, and Mizata are in secluded areas with minimal infrastructure.
SEE ALSO: Best Beaches in El Salvador. Discovering El Salvador's Pristine Beaches!
El Salvador is a small country; therefore, getting to these beaches is not challenging. For example, some of the best beaches in El Salvador for surfing or relaxation are less than an hour from the international airport.
In conclusion, the Salvadoran beaches along the Pacific coast are one of the principal reasons to visit the country. Their pristine beauty makes them an irresistible destination.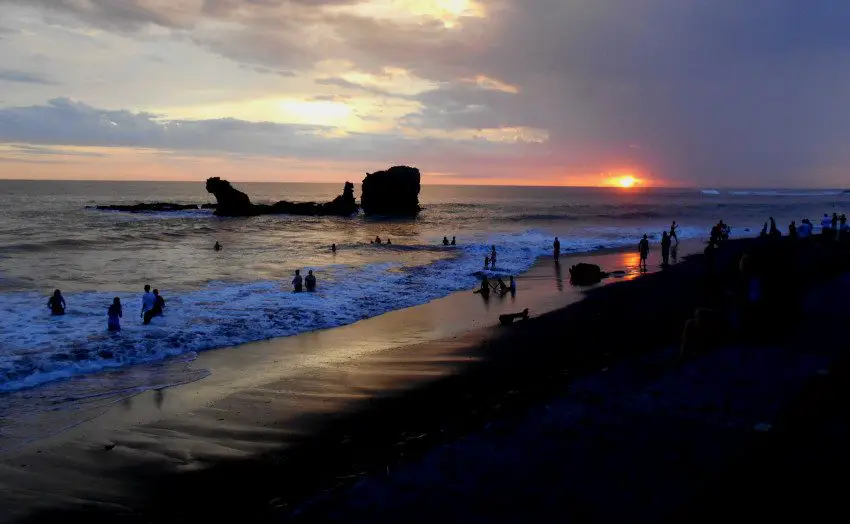 El Salvador Tourism to Colorful Towns
Take a chance and step into the charm of El Salvador's colonial towns, where cobblestone streets wind through historic landmarks. Towns such as Suchitoto, Panchimalco, and Juayua offer a captivating blend of colonial architecture, vibrant markets, and remarkable culture.
These colorful small towns are located all over the territory, near historic landmarks and landscapes ideal for ecotourism activities.
Visit these small towns and learn about their remarkable history, immerse yourself in the local culture, and taste the excellent gastronomy, including the world-renowned coffee.
Another unique aspect of these towns for tourists is that they are surrounded by volcanic mountains and coffee plantations. Exploring a volcano or visiting a coffee plantation are good reasons to visit El Salvador.
In conclusion, El Salvador's colonial towns offer history and charm, preserving cultural legacies through cobblestone streets and colonial architecture. Visit these towns and step into the past while savoring the timeless allure of these captivating small urban communities.
SEE ALSO: 10 of the Best Small Towns in El Salvador to Visit Anytime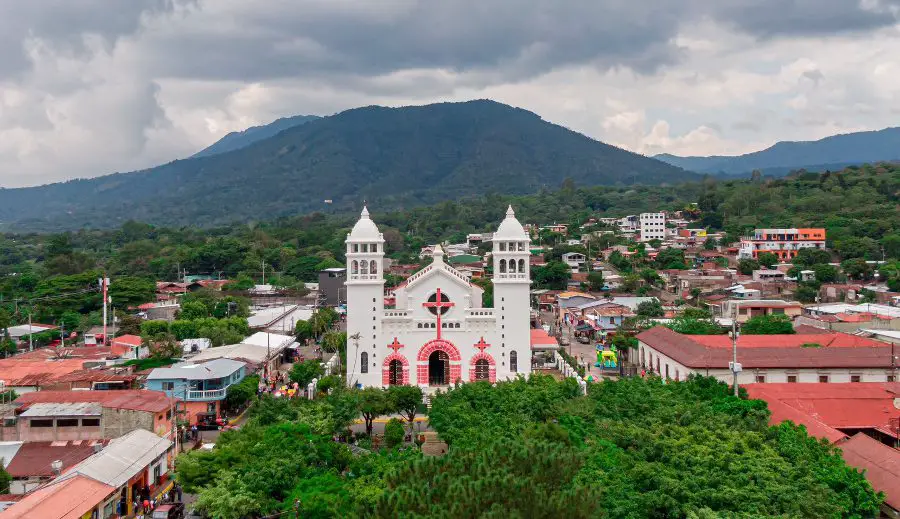 National Parks
Embark on a journey through El Salvador's natural wonders and dive into its national parks, perfect for ecotourism. From volcanic terrains to lush rainforests, these protected parks offer adventurers an option to explore diverse and captivating ecosystems.
El Salvador, the land of volcanos, offers visitors numerous natural options great for ecotourism. In these parks, you will find volcanoes, lakes, rivers, waterfalls, fabulous flora, and remarkable fauna.
Some of the most popular parks in El Salvador are Cerro Verde, El Boqueron, Montecristo, and El Pital. These natural wonders are near populated cities such as El Boqueron or in secluded parts of the country such as El Pital.
El Salvador's national parks are sanctuaries of biodiversity and natural beauty. Preserving diverse ecosystems, from volcanoes to rainforests, they offer a haven for nature enthusiasts, providing a lasting legacy of conservation and awe-inspiring landscapes.
SEE ALSO: El Salvador's Ecotourism. 10 Incredible Salvadoran Natural Parks Worth Exploring!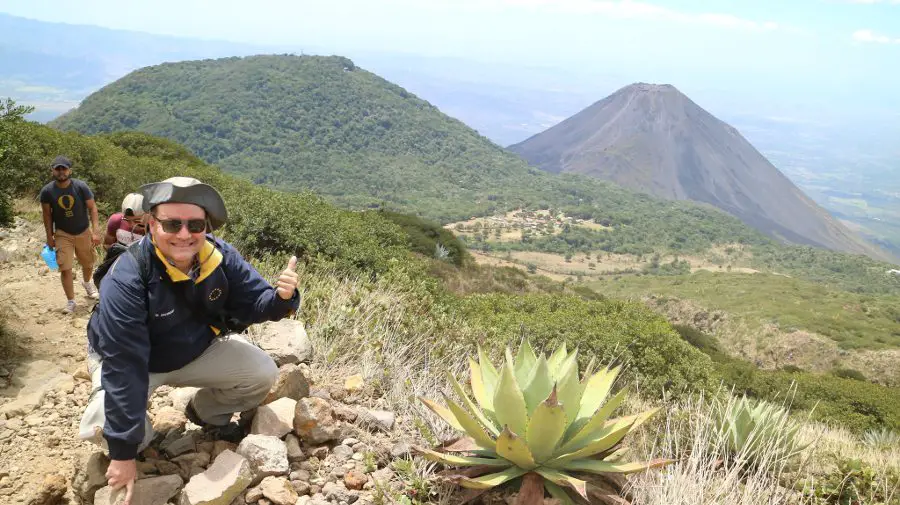 The Capital City
San Salvador, El Salvador's capital city, plays a significant role in El Salvador tourism. The city is home to historic landmarks and iconic plazas rich in historical culture.
Visit the San Salvador historic downtown and explore the beautiful churches, such as El Rosario or the National Cathedral. Learn about the country's history by visiting the National Palace, the National Theater, or the plazas.
In addition to the landmarks, you can spend time shopping at the many upscale malls or venture into the local markets.
El Salvador's capital city, San Salvador, is the dynamic hub where history meets modernity. Its cultural richness, vibrant shops, and architectural landmarks create an enticing blend, captivating visitors with experiences that define the nation's spirit.
SEE ALSO: San Salvador, El Salvador Capital City, a great place to visit or call home!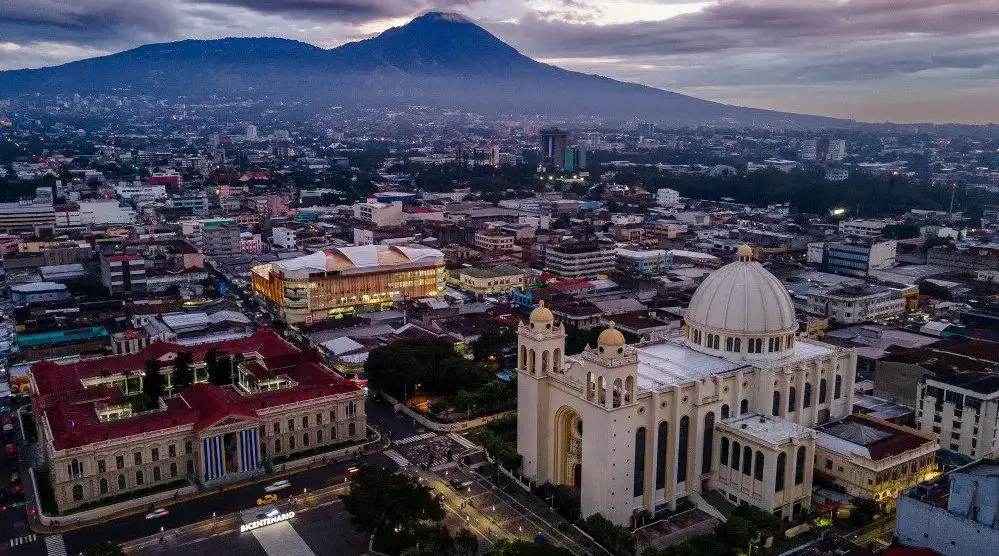 El Salvador Tourism & Safety
Safety is another significant part of El Salvador tourism. Until 2021, El Salvador was known as one of the most violent places in the world; however, all that has changed, and El Salvador is now one of the safest in the region.
Before 2022, El Salvador was known worldwide for problems such as crime, violence, and forced migration. However, by 2023, the country has changed and is known for its security and tourism.
An example of improved security is the murder stats, something the country was famous for. The country's homicide rate per 100,000 has gone from 103 in 2015 to 7.8 in 2022.
In 2023, the country's security has improved. El Salvador's murder rate in 2023 has dropped to less than 2.5 per 100,000 people, the lowest in Central America and the lowest in over 40 years.
Safety in El Salvador for locals and tourists is paramount to the current administration. The government has implemented concerted efforts to enhance security.
Nowadays, locals and travelers find comfort in the improving conditions, fostering a sense of confidence to explore the country.
SEE ALSO: Is El Salvador Safe to Visit? A Comprehensive Safety Guide for Travelers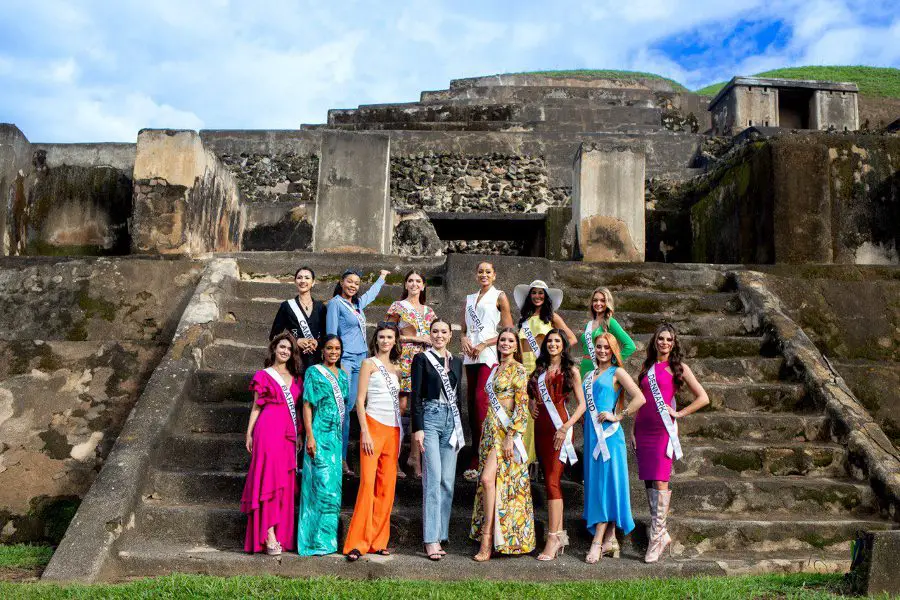 El Salvador Tourism
El Salvador's tourism offers hidden treasures and vibrant experiences. From pristine beaches to colonial towns and dynamic cities, the nation invites travelers into a country rich in culture and natural beauty.
As safety measures improve, visitors find reassurance, enabling the exploration of diverse landscapes. El Salvador, often overlooked, has emerged as a destination where authenticity and adventure converge.
With sustainability at its core, the Salvadoran tourism industry showcases the country's charm and fosters a responsible and engaging approach for travelers to enjoy and appreciate.
Travel to El Salvador and take the journey that transcends boundaries, which will leave you with memories of its natural wonders, pristine beaches, and great culture. Undoubtedly, El Salvador is a 2024 must-visit destination!