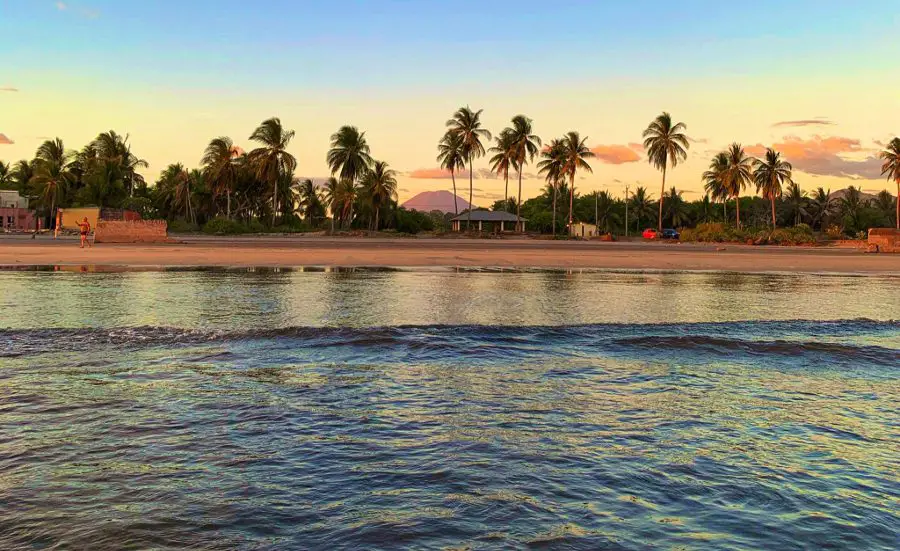 Playa El Espino in El Salvador is located in Jucuaran in the department of Usulutan; it is a beautiful beach with smooth white sand and a lengthy shoreline.
El Espino beach sits in a natural protected area, part of the Jiquilisco Bay Ramsar Site. A Ramsar Site is a wetland area designated to be of international importance under the Ramsar Convention, also known as "The Convention on Wetlands."
El Espino Beach Tourism
El Espino Beach is considered one of the best beaches in El Salvador for tourism. Local and foreign tourists looking for a place to relax and enjoy with family or friends visit this beach year after year.
Playa El Espino is a tourist paradise; it is one of the longest beaches in El Salvador, with about 10 kilometers. El Espino beach is a fantastic location to enjoy the sun, sand, sea, and nearby wetlands.
Thanks to the extensive length of its beach, it is perfect for family fun. Here, visitors can practice sports like volleyball, soccer, jogging, and Surfing.
The beach is not one of the top surfing spots in El Salvador; however, it is perfect for surf lovers and or those looking to practice this exciting sport.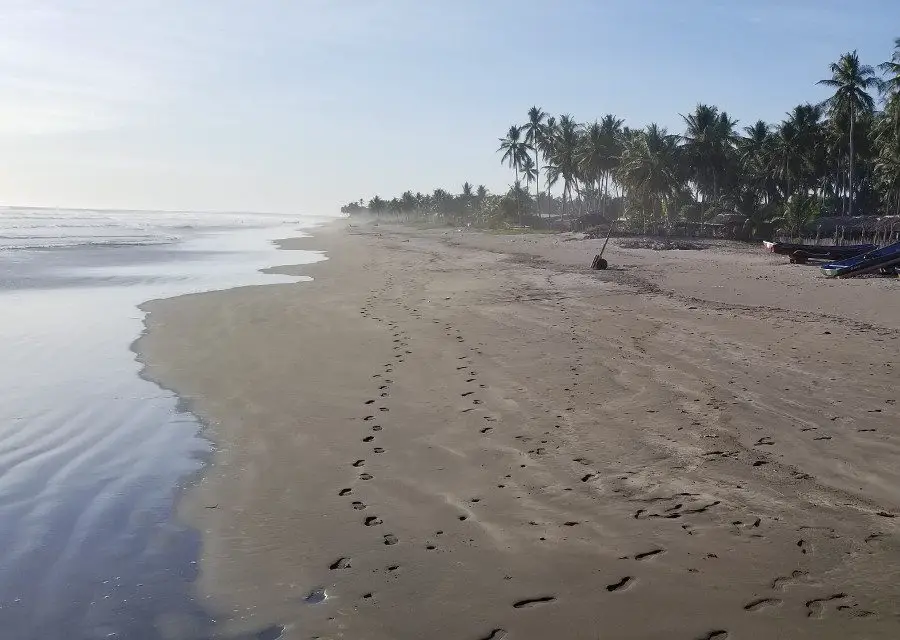 Additionally, the area has surf schools where visitors can learn how to surf and places where you can rent boards. El Espino beach is an excellent option for tourism; it has plenty of activities that can be done.
What to do at Playa El Espino
El Espino beach has plenty of activities for all types of visitors, those looking to be active and those looking for relaxation.
Those individuals looking to relax can sit and enjoy the long shoreline, taste the local gastronomy, take a dip in its refreshing waters, or enjoy the sunsets.
Additionally, Playa El Espino's extensive beach allows tourists to enjoy a stroll on the warm waters without fear of being dragged by powerful waves. Visitors can walk several meters out to sea without the water reaching their waistline.
Visitors looking to be active can enjoy surfing or practice a beach sport such as soccer, volleyball, or jogging.
Also, there is the option of boat rides to explore the beautiful protected landscapes or go fishing. Furthermore, visitors may take a boat trip to the nearby islands or the Jiquilisco Bay.
The El Espino beach offers tourists an excellent tropical climate throughout the year; it allows visitors to enjoy its waters at any time. El Espino waters are always at an ideal relaxing temperature.
Playa El Espino's Gastronomy
Tasting the local Salvadoran gastronomy will not be an issue at El Espino beach. The beach areas have food places ranging from elegant restaurants to simple small food shacks.
At these restaurants and food shacks, visitors will find mainly typical seafood, seafood soups, shellfish, and shrimp cocktails.
Yes, most of these places serve dishes made out of seafood. However, they also offer most of the traditional Salvadoran foods and drinks.
Accommodations at El Espino beach
Around Playa El Espino, visitors will find a diversity of hotels, private home rentals, villas, and low-cost hostels.
This beach area has accommodations for all types of visitors; the cost per night can range from $10 to more than $50. Bosque de Mangle, Manglares Bahia Resort, and La Piscina Hotel, are some of the options available.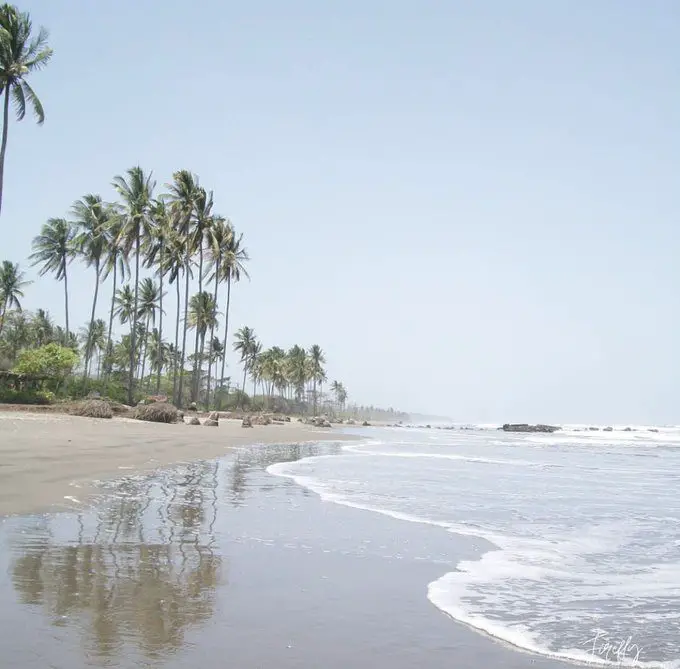 Playa El Espino El Salvador
El Espino beach is located in the municipality of Jucuaran in Usulutan; it is about 122 kilometers from the international airport and 156 kilometers from San Salvador.
Without a doubt, El Espino is one of the most beautiful and famous beaches in El Salvador. Its soft white sand, calm waters, and extensive shoreline make it an ideal location to visit.
Playa El Espino certainly has the potential to become even more popular. The excellent beach and the area's beauty are certainly there. Take a chance and visit Playa El Espino; I am sure you will enjoy it.