---
El Salvador Politics
Removal of the attorney general and magistrates is alarming everyone but most Salvadorans
El Salvador's parliament removes checks and balances on President Bukele's powers. But why aren't more Salvadorans protesting what is happening? On May 1, the newly elected Salvador legislature began its three-year term. This day is usually a formality with … Read more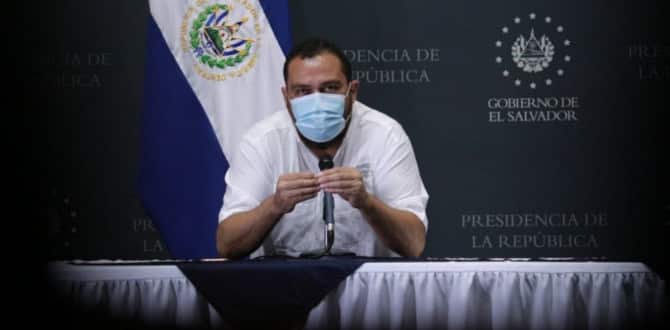 Mario Duran, City mayor of San Salvador from 2021 to 2024
Mario Duran is the mayor of San Salvador, the largest city in El Salvador; his term as mayor is 2021 to 2024. Mario Duran previously served as El Salvador's Minister of the Interior, a position he relinquished on November … Read more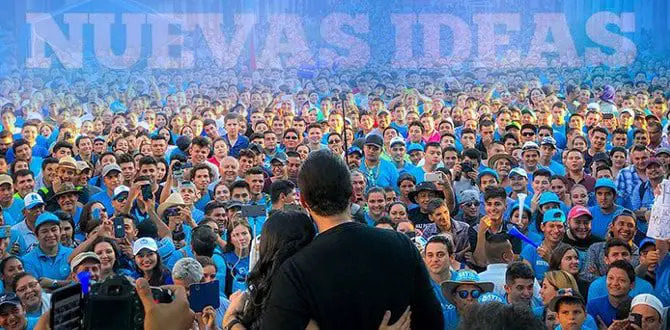 New Ideas political party, the party created by President Nayib Bukele
The New Ideas political party or Nuevas Ideas political party was founded by President Nayib Bukele in 2018. After the 2021 municipal and legislative elections, Nuevas Ideas became the number one political force in the country. The creation of … Read more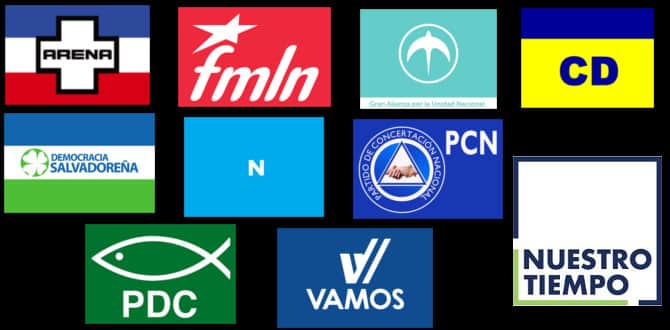 El Salvador political parties.
El Salvador political parties belong to a multi-party system. This method allows the country to have multiple political parties across all the political spectrum; members of these political party's are allowed to run for local and national elections. The … Read more
ARENA, a conservative right-wing political party of El Salvador.
ARENA or Nationalist Republican Alliance of El Salvador is a conservative right-wing political party. Since its creation, the ARENA political party has been one of the principal political forces in El Salvador. ARENA or Alianza Republicana Nacionalista in Spanish … Read more
President Bukele's post-legislative election message. "Our country changed forever"
Sunday night, President Nayib Bukele addressed the nation regarding the legislative elections of February 28. "Our country has changed forever," declared the president in a nationally televised event. New Ideas, the political party created by Nayib Bukele, won 56 … Read more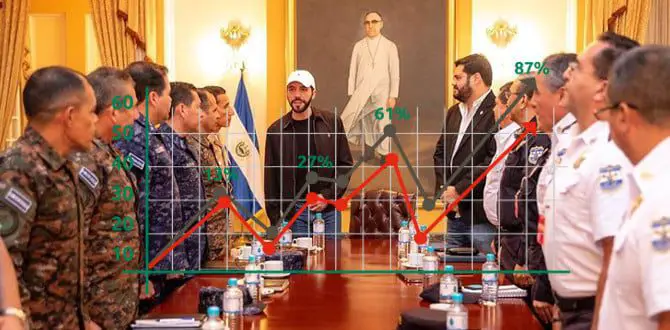 Nayib Bukele approval rating. See the latest poll results.
President Nayib Bukele's approval rating has held at over 75 percent since he became president. In all the surveys conducted since taking office, Bukele has received a rating or score of over 75 percent. Date Entity Rating/Score March 22, … Read more
Ernesto Muyshondt. Politician ex-mayor of San Salvador
Ernesto Muyshondt or Neto Muyshondt is the ex-mayor of San Salvador. Muyshondt was elected in 2018 to serve his first term as mayor of the most prestigious City Hall in the country. Muyshondt lost reelection on February 28, 2021, … Read more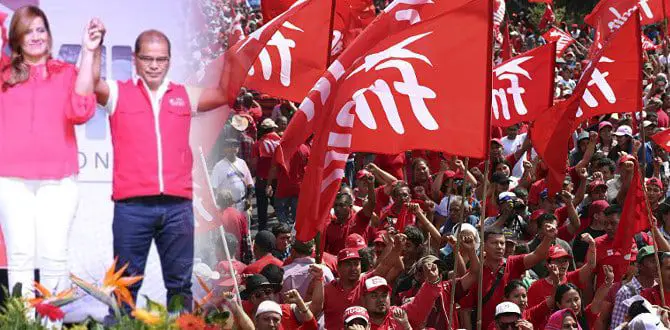 The FMLN, a Salvadoran left-wing political party
The FMLN, Farabundo Marti National Liberation Front or Frente Farabundo Marti para la Liberación Nacional, is the only left-wing political party of El Salvador. The FMLN, until February 28th, 2021, was one of the two main political parties in … Read more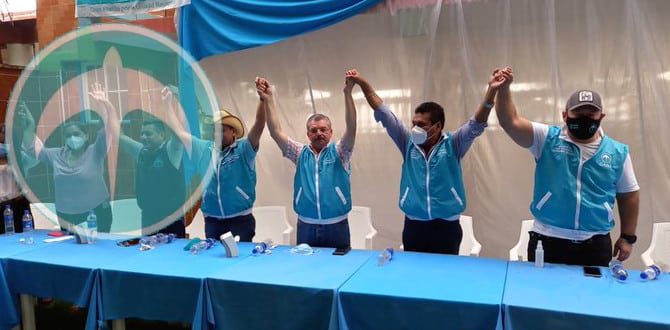 GANA El Salvador. Grand Alliance for National Unity, political party.
Grand Alliance for National Unity, GANA is a right-wing Salvadoran political party established in May 2010. The party was created by ex-members of the right-wing political party ARENA. GANA is the official party of President Nayib Bukele. After the … Read more