El Salvador Culture
---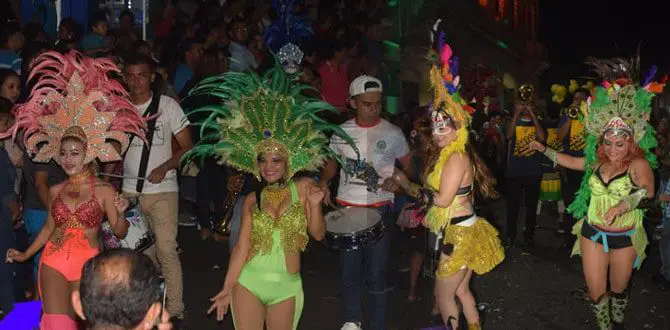 The San Miguel Carnival in El Salvador. What you need to know!
The San Miguel Carnival in El Salvador takes place every year on the last Saturday in November; it begins at 10 pm and runs until the following morning. During the carnival, the main streets of San Miguel are packed with visitors enjoying the different types of musical events and other … Read more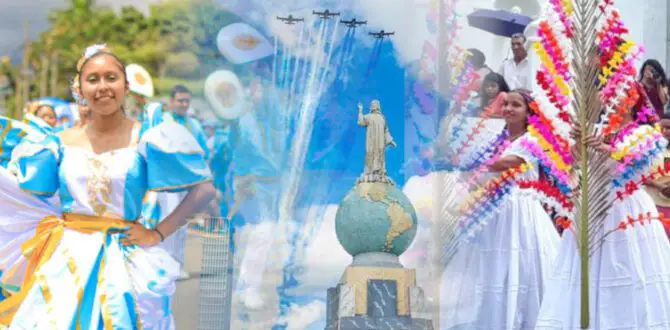 El Salvador culture. Getting to know Salvadoran Culture.
El Salvador culture is a blend of Spanish and Native American cultures that began during colonial times. The modern Salvadoran culture today is influenced heavily by Latin American, United States, and European cultures. In the last 40 years, over 3 million Salvadorans have lived outside the country, most of them … Read more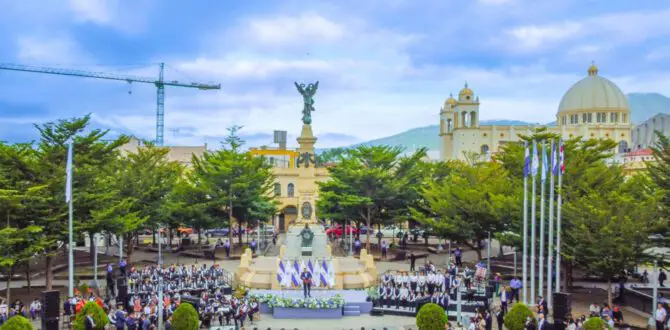 Independence Day in El Salvador. The September 15th Celebrations.
Independence day in El Salvador is celebrated yearly on September 15th; this date is a commemoration of the country's 1821 independence from Spain. El Salvador observes Independence Day with other Central American nations, which declared independence from Spanish Rule on September 15th, 1821. On September 15th, 1821, El Salvador, Guatemala, … Read more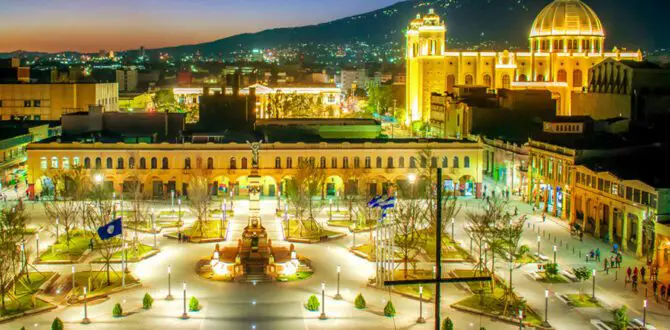 El Salvador Landmarks. Most Famous Landmarks in El Salvador
El Salvador landmarks are impressive. The most famous landmarks in El Salvador are the Divine Savior of the World Monument, The National Cathedral, The National Palace, the Santa Ana Cathedral, Plaza Gerardo Barrios, Plaza Libertad, Coatepeque Lake, the Cathedral of San Miguel, and El Rosario Church. El Salvador is a … Read more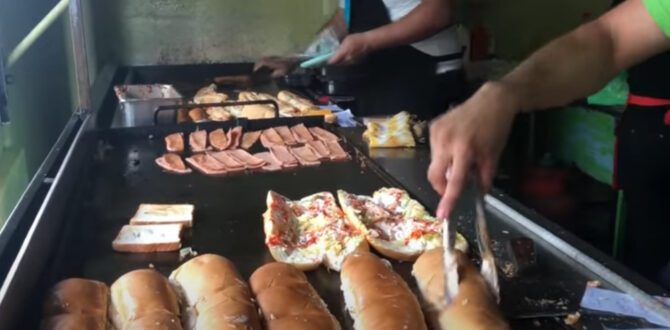 El Salvador street foods. Best Salvadoran Street Foods to try!
El Salvador is a country full of colorful customs and traditions; one of these traditions that don't get much attention is eating street foods. The El Salvador street foods are not your traditional dishes that take longer to prepare; these are foods mainly eaten as snacks. Some of the best … Read more
---