---
El Salvador Culture
El Salvador August Festival. Big holiday celebration in San Salvador.
El Salvador August festival or the Patron Saint Festivities of San Salvador are held in honor of the Divine Savior of the World, patron saint of the country's capital. These festivities are held in the city of San Salvador … Read more
Central American Coffee. Some of the best in the world.
Central American coffee beans are some of the most popular in the world. The region, from Guatemala all the way to Panama have areas that are near-perfect for growing coffee plants. These countries have mountains with rich volcanic soil … Read more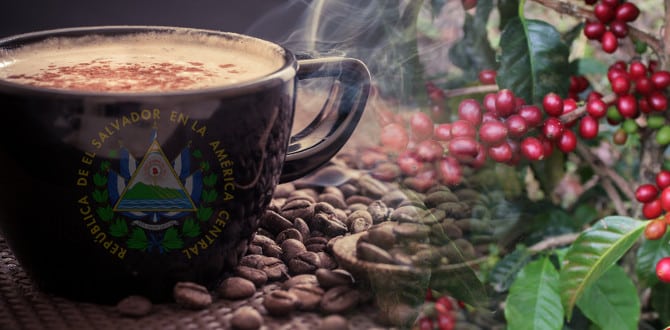 Types of coffee produced in El Salvador.
The types of coffee produced in El Salvador are of the Arabica species. The variations of coffee are Bourbon, Pacas, Tekisic, Pacamara, and Maragogype. The predominant type of coffee plant found in most of the plantations is Bourbon, followed … Read more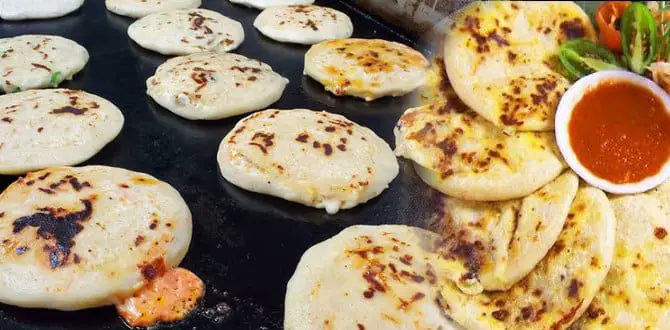 Salvadoran Pupusas. Tasty food originated in El Salvador.
Traditional Salvadoran Pupusas are thick hand-made tortillas made of rice or corn flour filled with cheese, shredded pork, beans, or Loroca (Local edible flower). Pupusas, the national dish of El Salvador, is then topped with homemade Curtido (a sour … Read more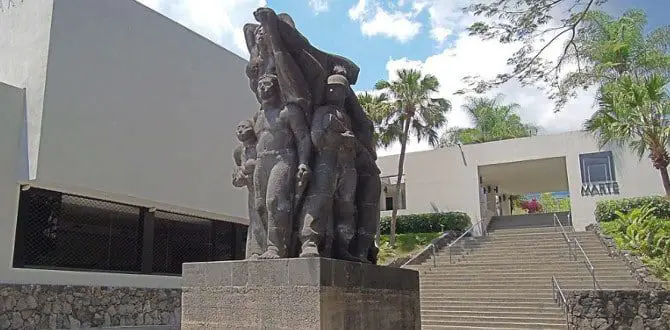 Museums in El Salvador. Get to know them!
The Museums in El Salvador are a great way of spending a day exploring, experiencing, enjoying, and learning about the countries history and heritage. The country has many types of museums for you and your family to enjoy. You … Read more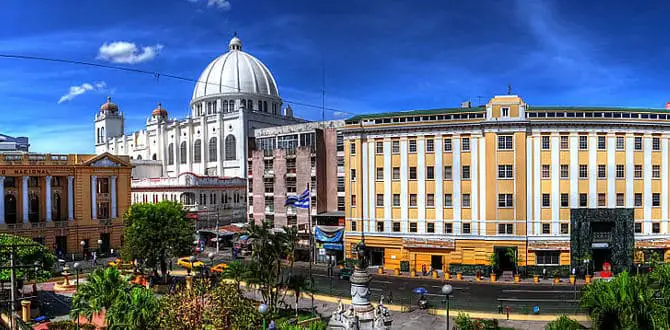 Visit the amazing San Salvador historic district.
The San Salvador Historic district is the cultural and historical center of the country. The historic downtown area has iconic buildings such as the National Palace, the National theater, and the National Cathedral. Additionally, it has plazas with a … Read more
El Mozote massacre. A dark point in Salvadoran history.
El Mozote massacre was executed by the Salvadoran Army in the El Mozote village in the department of Morazan in December 1981. More than 800 civilians that included women and children, were murdered on this day. The massacre was … Read more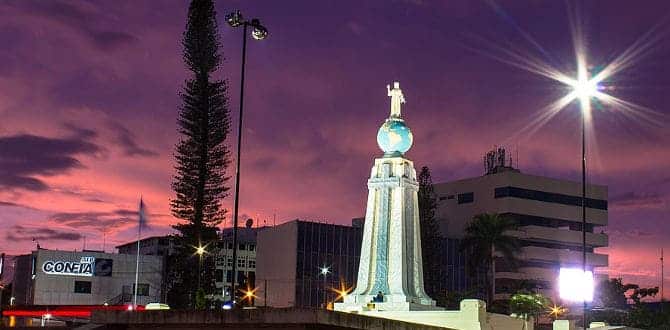 El Salvador landmarks. Most famous landmarks in El Salvador.
El Salvador landmarks are impressive. The most famous landmarks in El Salvador are the Divine Savior of the World Monument, The National Cathedral, The National Palace, the Santa Ana Cathedral, Plaza Gerardo Barrios, Plaza Libertad, Coatepeque Lake, the Cathedral … Read more