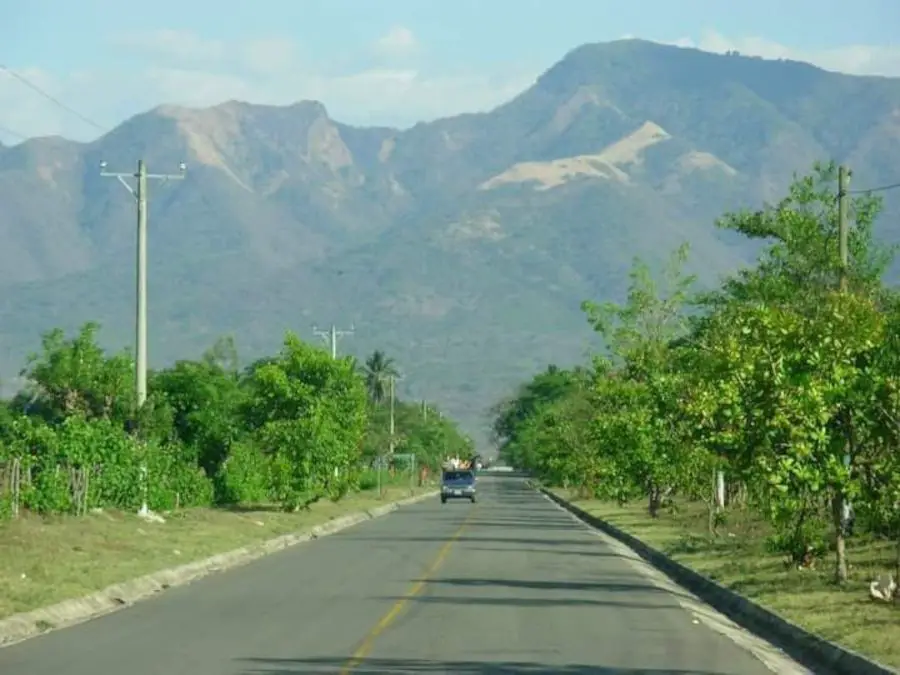 Guazapa volcano in El Salvador is a long eroded stratovolcano in the departments of San Salvador and Cuscatlan. Guazapa's highest elevation is 1,435 meters above sea level. The volcano has no visible crater and is covered with a tropical dry forest with an ecosystem of plants, birds, and wild animals.
Guazapa Volcano is also known as Guazapa hill or Guazapa mountain. This volcano is not like the other typical Stratovolcanoes in El Salvador, such as Izalco, Santa Ana, or Chaparrastique; from a distance, it looks more like a mountainous area than a volcano.
Guazapa has no historical records of any eruptions. Also, it is not known whether the volcano is still active.
SEE ALSO: El Salvador Tourism: A Journey Through Pristine Beaches, Colorful Towns, and Enchanting Parks
Why visit the Guazapa volcano?
Guazapa should be visited because of its historical importance during the civil war and for its natural surroundings.
Due to its flora and fauna, Guazapa is considered an ideal area for ecotourism activities.
Guazapa volcano during the civil war.
The Guazapa mountains played an important historical role during the civil war. During the armed conflict of the 1980s, this area was one of the main strongholds of the FMLN guerillas.
At this volcano, visitors will find hidden cemeteries, war trenches, bomb shelters, holes in the ground made by bombs, guerilla camps, made-up hospitals, and much more.
By visiting these areas, visitors will get a glimpse of how FMLN guerillas lived during the civil war of the 1980s.
Nature at Guazapa volcano.
If you visit the Guazapa volcano, you will be surrounded by fantastic local flora and fauna. Some of the attractions of the volcano include scenic views, beautiful water sources, waterfalls, hidden caves, animals, plants, and much more.
Best way to explore the Guazapa Volcano.
One of the best ways to explore the Guazapa volcano is to do it as a part of a visit to the colorful town of Suchitoto.
People stay in this town for a day or a few days and take a day trip to explore the volcano. Guazapa mountains are about 10 kilometers from this colonial town.
You can explore the Guazapa volcano either on foot or on horseback; the trip usually takes the entire day.
I highly recommend you visit this volcano with a tour company, as you will get a knowledgeable guide that will take you to the best places to visit.
The Guazapa mountains are also a good option for camping. Here, you can spend the night and enjoy its tranquility.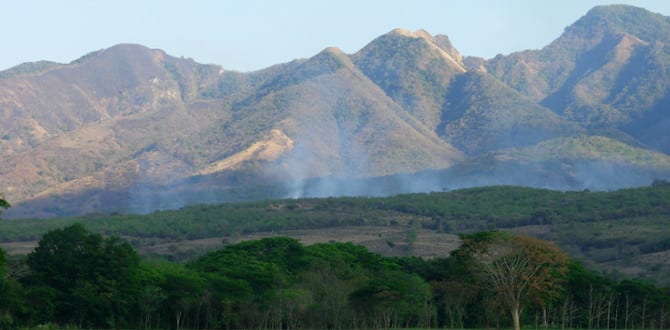 SEE ALSO: El Salvador's Ecotourism. 10 Incredible Salvadoran Natural Parks Worth Exploring!
Guazapa El Salvador.
If you are looking for a typical Stratovolcano volcano to hike; I recommend you visit either Izalco Volcano or Santa Ana volcano. Nonetheless, if you want to visit a non-typical stratovolcano with plenty of historical significance and astonishing flora and fauna; the Guazapa mountains in El Salvador is the volcano you need to visit!