salvador
---
El Salvador's 2022 Corruption Perceptions Index. El Salvador Drops 1 points
On the Transparency International report released on January 2023, El Salvador received a Corruption Perceptions Index (CPI) score of 34; the country dropped 1 point compared to 2021. The score of 33 is on a scale of 0 to 100, with 100 being the best score possible. Due to the … Read more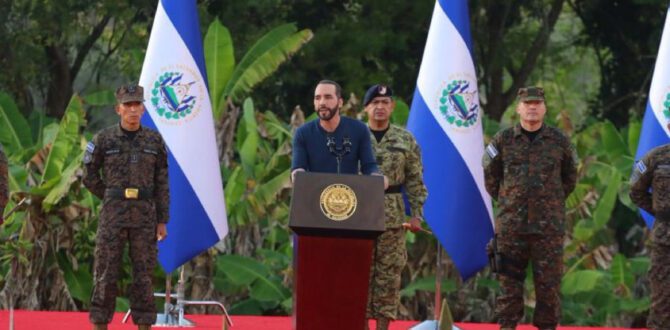 El Salvador Territorial Control Plan. President Nayib Bukele Plan Control Territorial
El Salvador Territorial Control Plan or Plan Control Territorial has seven phases; the first five are preparation, opportunity, modernization, incursion, and extraction. Phases six and seven have not been made public and are scheduled to be implemented before the end of Nayib Bukele's presidency. The Bukele administration credit its security … Read more
El Salvador Departments and Municipalities. Get to know them!
El Salvador is divided into 14 departments and 262 municipalities. The number of municipalities in each department varies, but not according to population. For example, the San Salvador department, with 1,730,449 residents, has 19 municipalities, and the Chalatenango department, with a population of 178,166, has 33 municipalities. The country's departments … Read more
El Salvador International Airport "SAL". Oscar Arnulfo Romero y Galdamez
El Salvador International Airport Oscar Arnulfo Romero y Galdámez (SAL) is located in San Luis Talpa, La Paz, about 40 kilometers from San Salvador, the country's capital. The International Airport, previously known as Comalapa International Airport, is the only international airport in El Salvador. It was inaugurated in January 1980. … Read more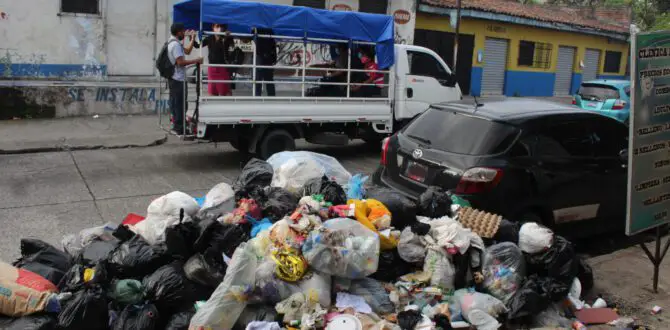 Opinion: 

The trash problem in El Salvador. It can't be ignored anymore!
The trash problem in El Salvador is an issue that has been around for years and continues to grow. Over 60% of urban areas have problems with trash in sidewalks, vacant lots, parks, empty fields, and alleys. Garbage is one of the principal reasons the country has poor water quality … Read more
Nejapa El Salvador. Home to the Balls of Fire Festival
The town of Nejapa El Salvador is famous for its traditional balls of fire festival, a unique celebration known all over. Nejapa is located in the department of San Salvador; it is about 17 kilometers from the San Salvador Historic district. Nejapa is your typical Salvadoran small town rich with … Read more
Punta Mango El Salvador. Fantastic surf spot in eastern El Salvador.
Playa Punta Mango El Salvador is a fantastic surf area known in the surf community as one of the best surf spots in El Salvador and Central America. This remote beach is in Eastern El Salvador; it sits in an undeveloped area surrounded by dense forest. Punta Mango surf break … Read more
---
---