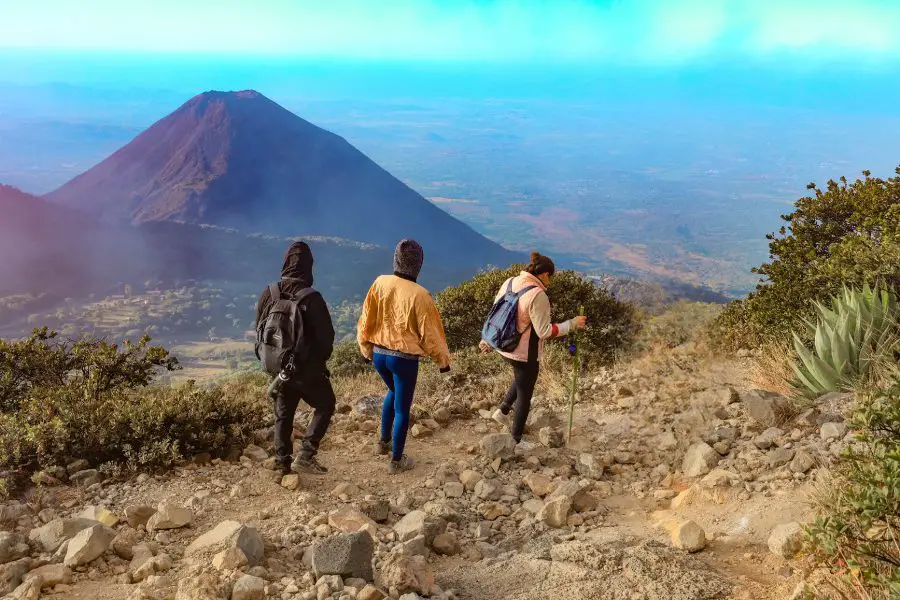 El Salvador's ecotourism offers abundant natural wonders with diverse landscapes that range from lush rainforests to volcanic peaks in protected national parks. The protected national parks in El Salvador have rare flora, fauna, cascading waterfalls, hidden caves, vibrant mangroves, and elusive wildlife.
The most popular National Parks in El Salvador are Cerro Verde, El Pital, El Boqueron, Montecristo, El Imposible, and Walter Thilo Deininger. These parks offer excellent ecotourism activities for those enthusiasts who love eco-conscious adventures.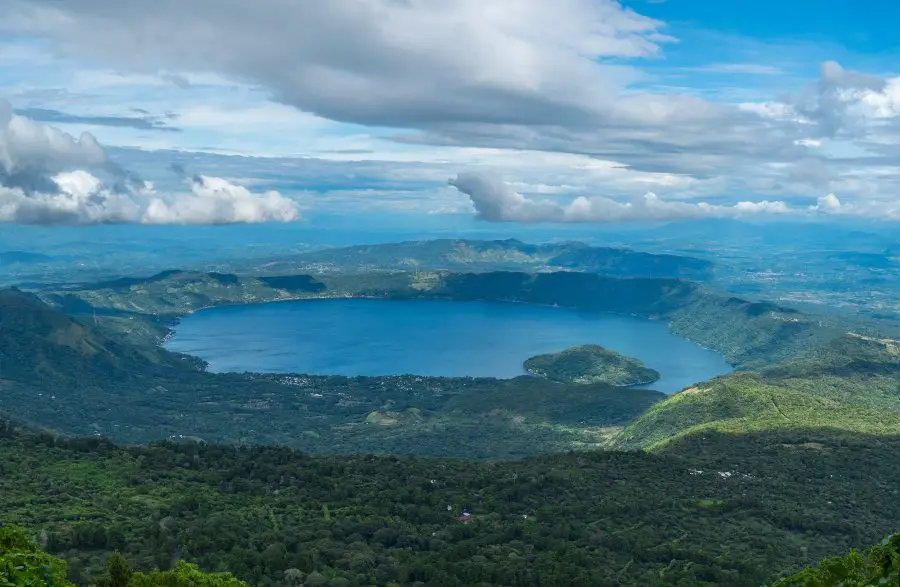 El Salvador's Ecotourism.
El Salvador has impressive National Parks with plenty of ecotourism activities to keep visitors busy for days. Visit one of these natural wonders and have an adventure full of memories with family, friends, or alone.
Whether hiking volcano trails, getting lost in the wilderness, or diving into crystal-clear volcanic lakes, El Salvador's ecotourism allures nature enthusiasts seeking an unforgettable, eco-conscious experience.
Look into El Salvador's remarkable biodiversity as you explore protected national parks, such as Montecristo Cloud Forest or El Imposible, where rare flora and fauna thrive. El Salvador national parks are a great escape from urban routines.
1. Cerro Verde National Park
Cerro Verde National Park, also known as Los Volcanes National Park, is the most popular natural park in El Salvador. It's well-known because it has three impressive volcanoes, Cerro Verde, Izalco, and Santa Ana (Ilimatepec).
Two of these volcanoes, Izalco and Santa Ana, are the most popular in the country for hiking to the summit; the views from the volcanoes summit at either volcano are amazing.
The third volcano, Cerro Verde, has the same name as the park. This volcano has numerous trails with dense forests and plenty of flora and fauna to enjoy.
There is no question that this park has plenty of ecotourism activities and incredible views of the surrounding areas. Moreover, this protected natural area is home to many species of animals and plants that can be viewed along the trails.
The main attractions at this National park are the volcanoes and the ecotourism activities. From any of these volcanoes, you will see the other two volcanoes and Lake Coatepeque in the distance.
SEE ALSO: Cerro Verde National Park El Salvador, Great for Ecotourism
2. El Pital National Park, a Binational Protected Area in El Salvador
El Pital national park has the highest peak in El Salvador and is popular with those who like camping. Due to its elevation, 2,700 meters above sea level, El Pital has a cold climate the entire year. So, bring a jacket when camping overnight as it gets colder at night.
Visitors at this park can enjoy ecotourism by observing the fauna and flora while hiking one of the trails. There is plenty of eco-friendly activities to enjoy.
This park is ideal for camping, which a lot of people do. Now if camping is not your thing, you can stay at one of the small hotels nearby.
Another interesting fact is that this park is also a border with Honduras. So, it's a bi-national park belonging to both nations.
Visit El Pital Park, get away from the hustle of everyday routines, and enjoy the fresh air with pleasant weather in an extraordinary setting.
SEE ALSO: El Pital National Park, the highest point in the country.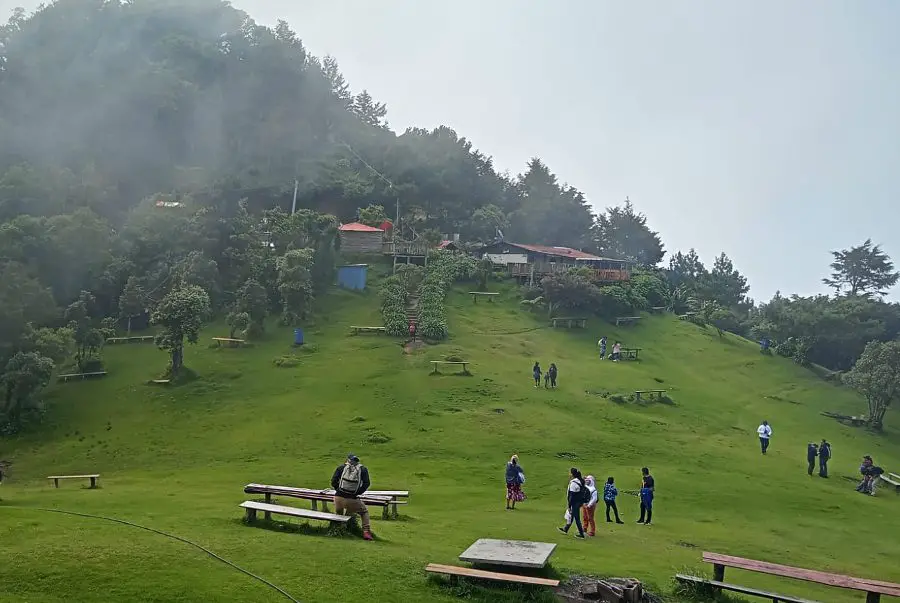 3. El Boqueron, Best of El Salvador's Ecotourism Near the Capital
El Boqueron National Park is located on the outskirts of the nation's capital, San Salvador. At the park, you will find plenty of ecotourism activities with fantastic views of the surrounding areas.
Undoubtedly, the biggest attraction in the park is the wide volcano crater (El Boqueron) and the smaller crater inside the big one, called El Boqueroncito. If you have the stamina and the desire to do it, you can rappel to the bottom of the main crater.
El Boqueron Park has a vast array of plants and wildlife that can be viewed as you explore the area making your way to the volcano summit.
SEE ALSO: El Boqueron National Park in El Salvador. A Beautiful Natural Place Overlooking the Capital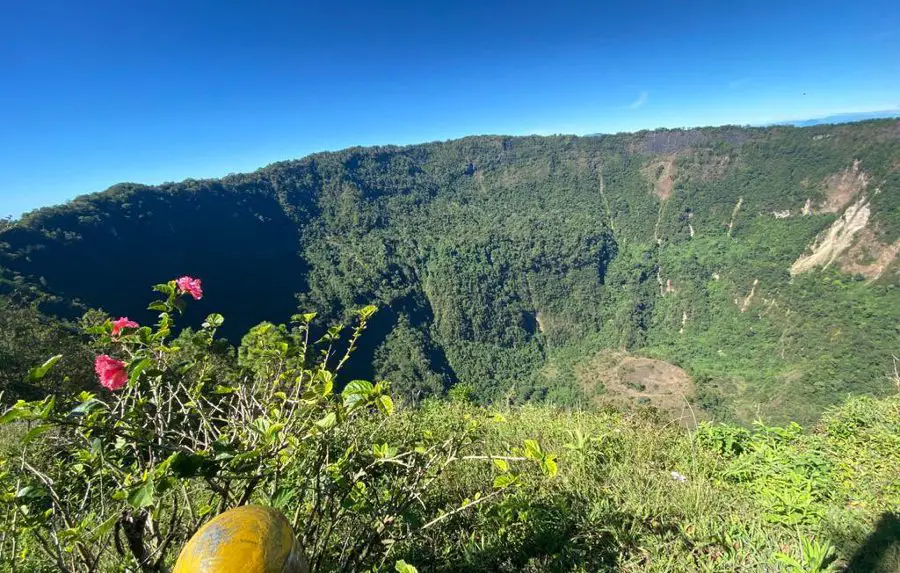 4. Montecristo National Park
Montecristo National Park is one of the most beautiful natural places in El Salvador; it serves as a sanctuary for many species of animals and plants. It has about 200 hectares of land with three mountains, Montecristo, Miramundo, and El Brujo.
At Montecristo, you will find camping areas, a botanical garden, and trails that will guide you deep into the forest.
One of the main attractions at Montecristo National Park is the hike to the summit, where the borders of El Salvador, Guatemala, and Honduras meet. This hike is not easy, but worth the effort to get there.
Another top attraction at this park is the "one hundred year garden," at this garden, you will find over 70 different species of orchids.
Because of its protected status, Montecristo Park is under strict guidelines; for example, you will need a permit before getting to the park.
But remember, even if you have a permit, you need to follow the hours of operation. You will not be able to get into the park after 1 pm, even if you have the proper documents.
SEE ALSO: Montecristo National Park in El Salvador. Great Park for Ecotourism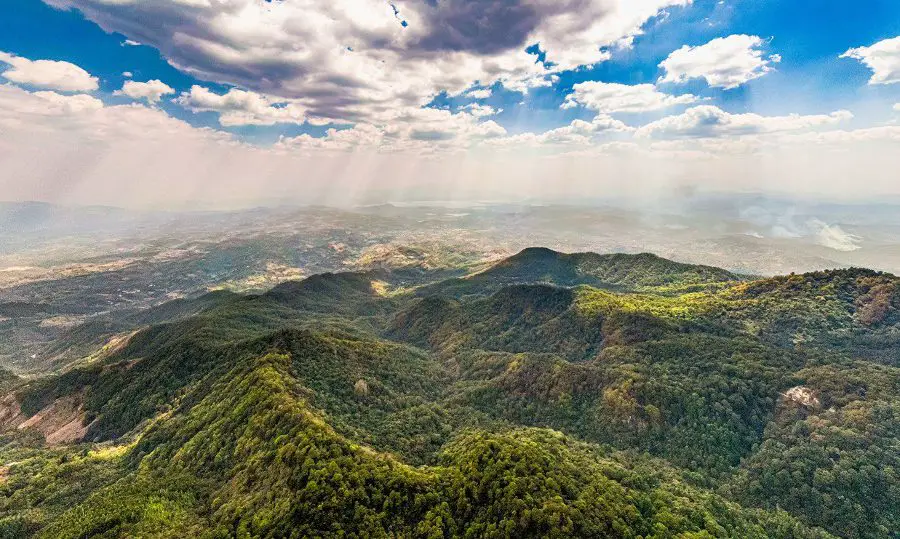 5. El Imposible National Park
El Imposible is the largest National Park in El Salvador and is located in the department of Ahuachapan near La Ruta de Las Flores. It is home to a tropical forest with more than 500 species of plants.
This beautiful park is one of the most protected natural areas in the country. The main objective is to protect the endangered ecosystem and to serve as a sanctuary for diverse wildlife.
The main attractions at El Imposible National Park are the diverse flora and fauna, which can be seen as you hike the trails; visitors can camp, swim in the rivers, watch birds, and enjoy nature.
This park is a protected area with similar guidelines as Montecristo National Park. Visitors need to have permission ahead of time to enter the park.
SEE ALSO: El Imposible National Park El Salvador. Great for Ecotourism!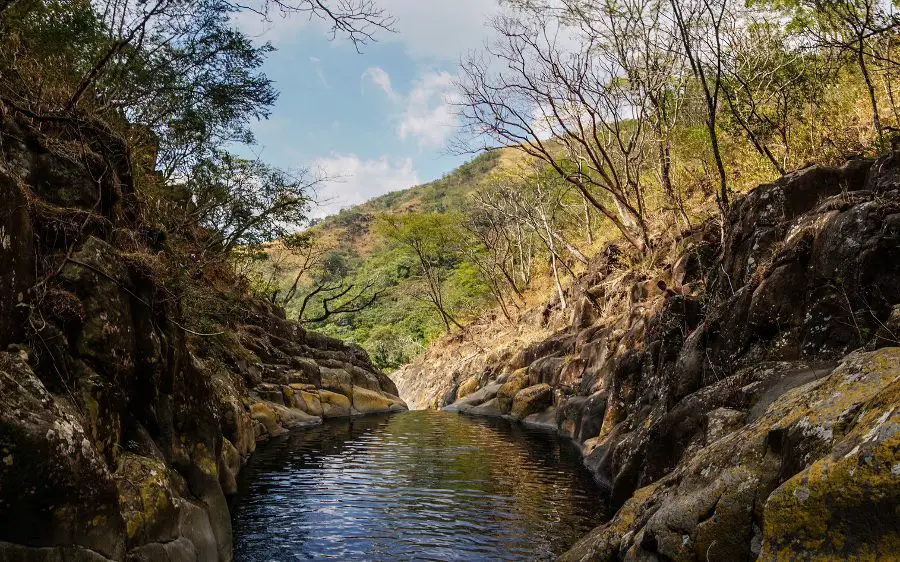 6. Walter Thilo Deininger Park
Walter Thilo Deininger Park in La Libertad is a protected area with a vast diversity of animal species, that include mammals, reptiles, and birds. Additionally, it has a vast array of medicinal plants and trees in danger of extinction.
The best way to explore this park is by taking a guided tour. The tours will take you to the most attractive and unique park areas, such as El Mirador, the enchanted cave, and Chanseñora.
The first stop is El Mirador, the outlook in English; from this point, you will see the Pacific Ocean in the distance. Then, you will get to the Enchanted Cave, or La Cueva del Encanto is Spanish with its peculiar history.
After that, you will go to Chanseñora, a place with dense and unique vegetation. Lastly, you will run into the Amayo River adjacent to the Posa El Salto, where you can relax and cool off in crystal-clear waters.
Another good thing about this park is its location; it's near some of the best beaches in El Salvador. So, visit the park, and then go to the beach!
SEE ALSO: Volcanoes in El Salvador. Explore These Iconic Beauties
7. Bicentenario Park
The Bicentenario Park is a popular recreational area located in the capital city, San Salvador; it was built to commemorate the country's 200 years of independence.
The Bicentenario Park is a popular destination for families, joggers, cyclists, and anyone seeking outdoor activities and relaxation. It provides a pleasant environment to enjoy nature and engage in ecotourism activities.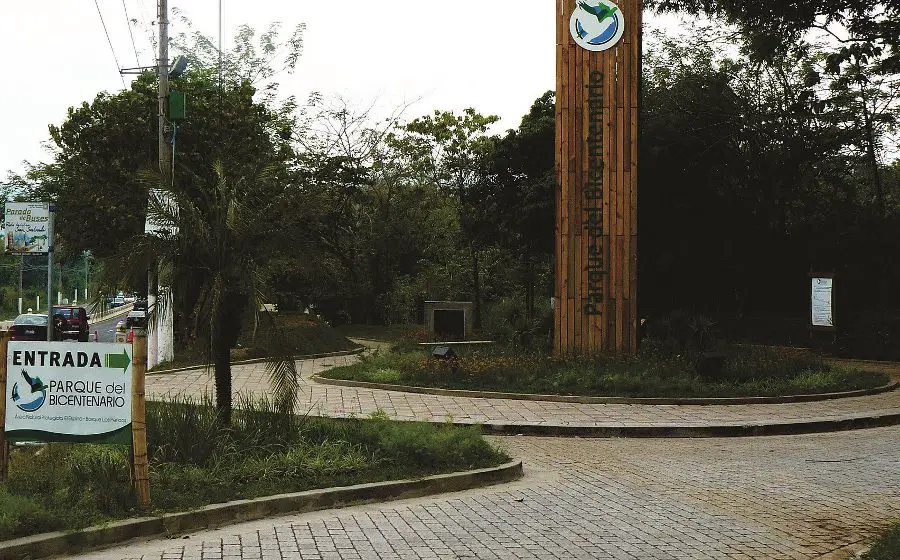 8. Balboa Park
Balboa Park is another excellent option for ecotourism in El Salvador; the park is located about 12 kilometers from the Nation's capital with an area of about 27 acres with plenty of vegetation.
The park is at a high altitude; therefore, the climate is colder and pleasant for visitors. Balboa Park has abundant vegetation, forming part of the primary ecological reserves of El Salvador.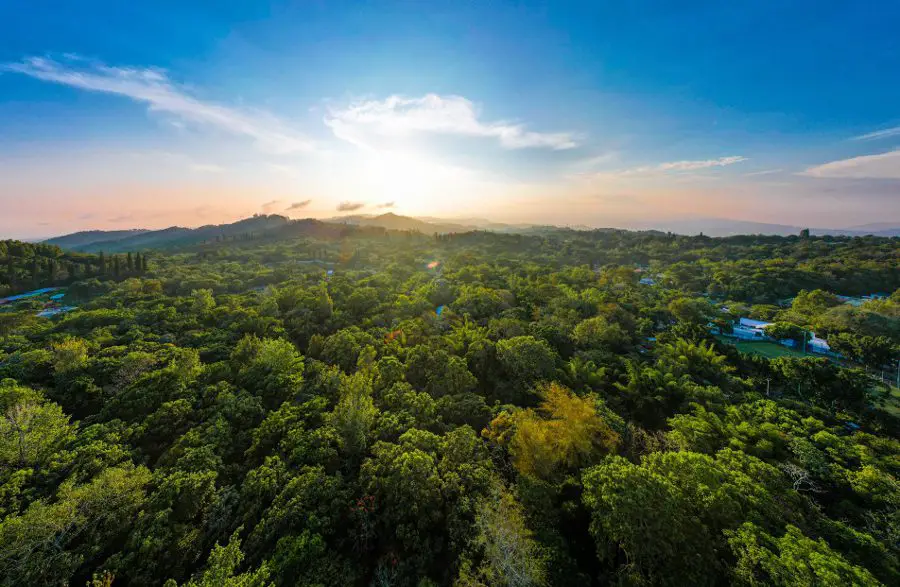 9. Jiquilisco Bay Biosphere Reserve
The Jiquilisco Bay Biosphere Reserve is a protected area located on the Jiquilisco Bay, a large coastal estuary in the coastal region; it was established in 2005 and covers an area of approximately 118,554 hectares (293,036 acres).
This mangrove-fringed estuary has become a critical sanctuary for endangered hawksbill turtles, as well as leatherback, green, and olive ridley turtles.
The best way to see the turtles and other species is to take an ecological excursion with a tour company or one of the rescue groups that work in the area.
10. San Diego and San Felipe de las Barras National Park
The San Diego and San Felipe Las Barras National Park is considered the most extensive tropical dry forest in El Salvador; it has an extension of 1,902 hectares. It is located in the western part of the country and is shared with Guatemala.
Lake Guija, a massive body of water shared with Guatemala, is part of this park. There are plenty of ecotourism activities that can be done at the San Diego and San Felipe Las Barras Park.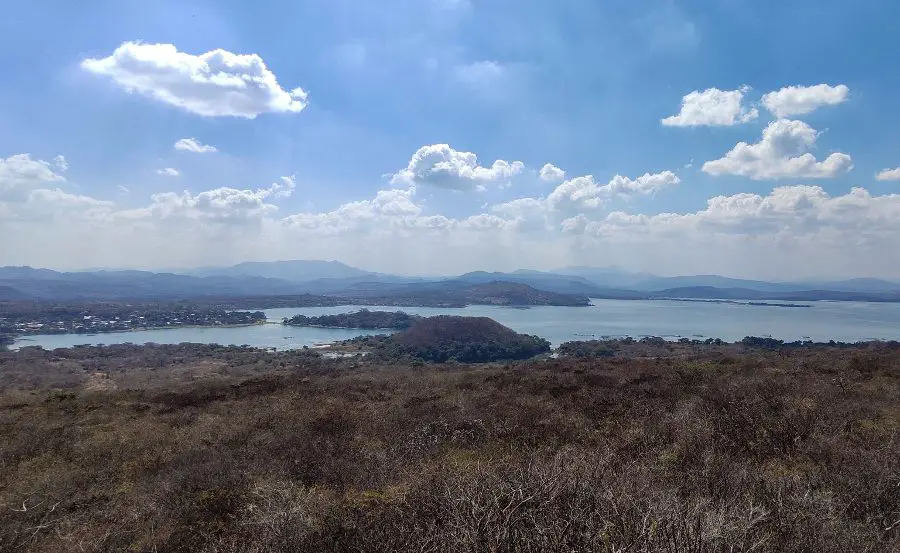 El Salvador's Ecotourism
To sum up, El Salvador has great Parks excellent for ecotourism activities and exploring with family and friends. Some parks like Montecristo and El Pital might be farther away from the larger cities, but they are worth the visit.