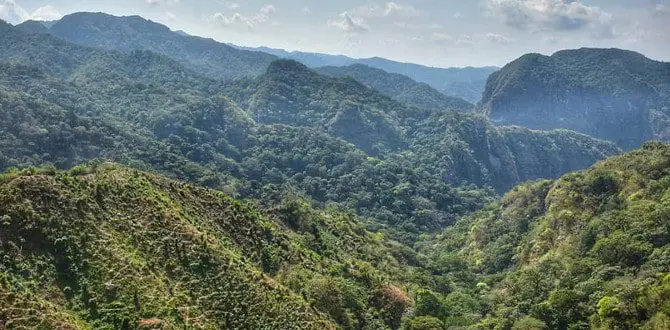 El Imposible National Park in El Salvador is the largest national protected area in the country. It is located at a high elevation in the department of Ahuachapan, between the municipalities of Tacuba and San Francisco Menendez.
This fantastic natural area has plenty of flora and fauna for visitors to explore and enjoy. Also, it has an extensive ecosystem that serves as a sanctuary for an incredibly diverse population of wildlife.
Every year, El Imposible National park, with its 4,000 hectares of forest, receives a large number of tourists, both local and foreign. These visitors venture into the park to explore and see everything that the area has to offer.
In the park, visitors may find over 500 plant species, in addition to a vast array of mammals, amphibians, reptiles, birds, and butterflies.
Visiting El Imposible National Park.
For those individuals who are looking for eco touristic activities, El Imposible National Park is a place for you. There are plenty of things to see and do in this protected area.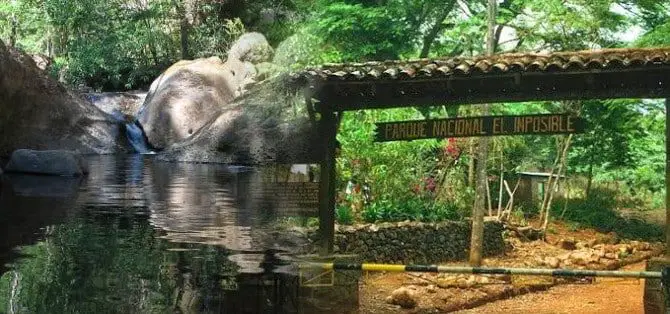 Here, you will find plenty of opportunities to see a variety of Flora and Fauna; also, you will be able to take breathtaking pictures of the area and the wildlife.
Some of the wildlife that you may see at this park include pumas, wild boars, king hawks, black-crested eagles, and many others.
Hiking El Imposible National Park.
Now, if you are looking for something more active and challenging to do, you can take an extreme walking tour of the park. This hiking tour will take you through cliffs, steep slopes, rivers, and much more.
At El Imposible, hikers are not allowed to hike alone; so, you will definitely need a guide to explore the park. The hiking fee is around $10 per group and you don't need to hire a guide beforehand.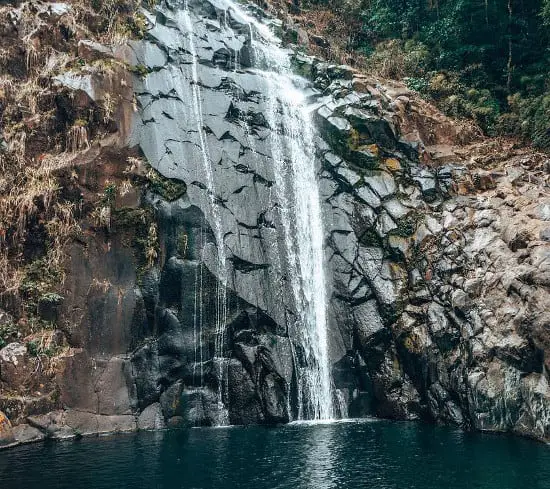 When you get to the park, tell the ranger or person in charge that you need to hire a guide, they will provide you with one.
The professional guides, provided by the park, have ample knowledge of the area, the flora, the fauna, and the history of the park.
I am not sure if the guides at the park are bilingual. So, if you need a bilingual guide, that is something that you might want to check before visiting the park.
The walks or trails, at El Imposible National Park, are about eight kilometers long. Each hike has different levels of difficulty, and it will have different views along the way.
My recommendation is for you to plan your trip a few days in advance; make sure you do it with someone knowledgeable of the park or with a Salvadoran touring company.
Accessing the park.
El Imposible National Park is a protected area that is not open to the public for the entire year. Furthermore, you will need to have a permit to enter the park.
The permits to access the park are issued by the Salvadoran Ministry of the environment or MARN. Keep in mind that it will take about 24 hours to get the permits, and it can only be done online.
If you don't have a permit, you will definitely not be able to enter the park. Also, there are no permits issued at the actual park location.
So, make sure you get a permit by filling the online form or use the services of a Salvadoran tour company and let them do the paperwork.
About El Imposible.
El Imposible National Park, in actuality, is a tropical forest and a national park that was established in January 1989.
El Imposible sits in the Apaneca Ilamatepec Mountain Range in an area that covers about 38 or more square kilometers; it is located at an altitude of between 300 meters and 1450 meters above sea level.
This tropical forest includes eight rivers that feed the watershed for the Barra de Santiago and the mangrove along the Ahuachapan coast.
The park got its name, El Imposible, because of the steep opening between two mountains that claimed the lives of many people and animals transporting coffee and other goods to the port.
Nowadays, there is a bridge that connects the two mountains, which was built around 1968.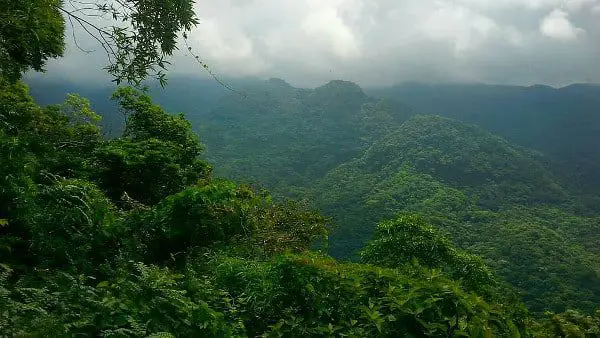 El Imposible National Park.
All things considered, the park is a paradise for nature lovers and hikers; it offers pristine rivers, well-maintained campsites, and challenging terrain for exploring.
Without a doubt, the main attractions at El Imposible are the diverse flora and fauna that can be seen as you hike the trails. Moreover, here you can go camping, swim in the rivers, watch birds, go hiking, and just enjoy Salvadoran nature.
Emphatically, visit El Imposible National Park and enjoy Salvadoran nature with all its glory. Without a doubt, the rainforest will reward you with picturesque views and sightings of exotic birds and animals.
 El Salvador INFO