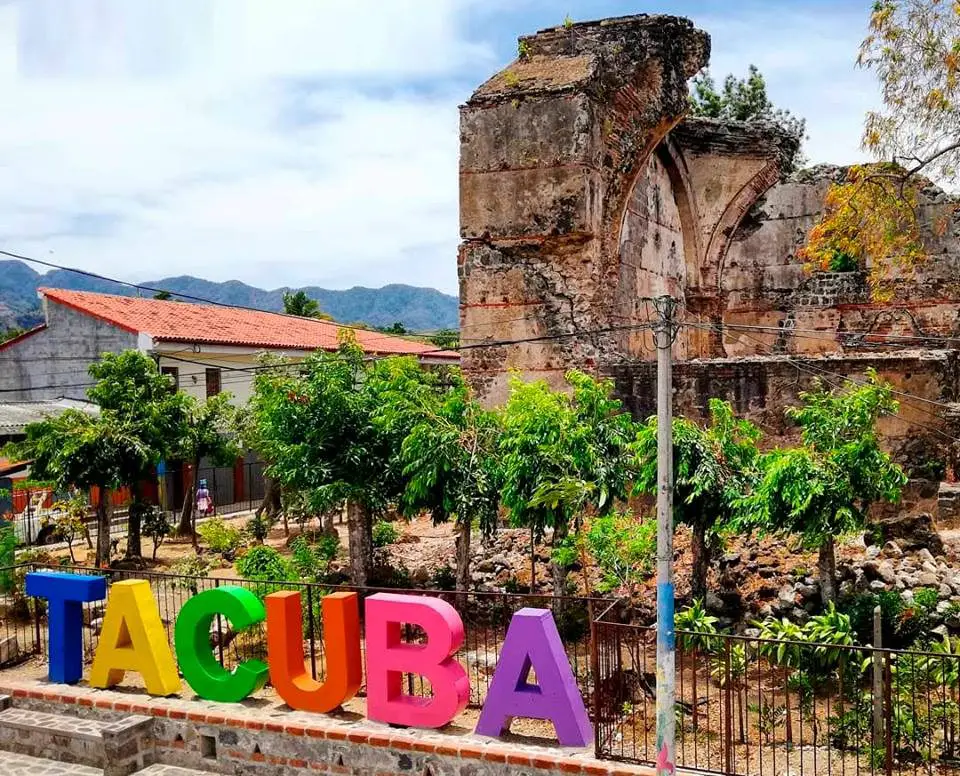 The municipality of Tacuba El Salvador is a small pre-Columbian municipality with a population of 31,784; it is located at an altitude of over 700 meters above sea level near the Guatemalan border.
Tacuba is considered part of the popular flowers tourist route or La Ruta de Las Flores. This tourist route has some of the most visited small towns in El Salvador.
This town is 119 kilometers from the San Salvador Historic Downtown and 158 kilometers from the Salvadoran international airport. It is a good option for staying when visiting the Imposible National Park.
SEE ALSO: El Salvador Tourism: A Journey Through Pristine Beaches, Colorful Towns, and Enchanting Parks
Tacuba's Tourism
The municipality is small and underdeveloped but offers visitors a few touristic options. Because of its location, it provides a fantastic climate for almost the entire year.
Ecotourism is the main attraction in the area; the municipality has plenty of good options for spending time outdoors. Also, El Imposible National Park, the largest national protected area in the country, is near the urban area of the municipality.
Another good option for spending time outdoors in Tacuba is to visit a Coffee Farm; this area has many farms that produce top-of-the-line coffee beans
In the urban area of the municipality, visitors can explore the Ruins of the old catholic temple.
This church was built in a neoclassical, baroque style during colonial times and was destroyed by an earthquake in 1773.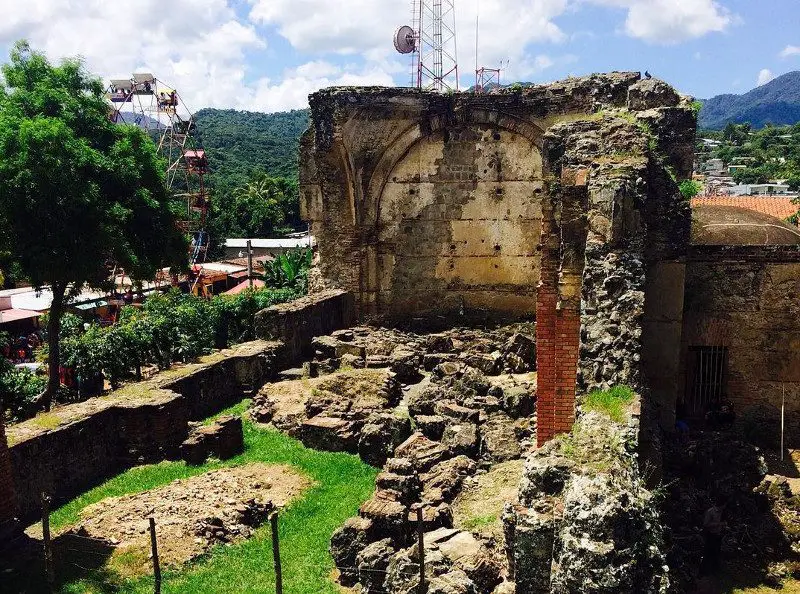 The church was never rebuilt, and its enormous facade still stands today. The temple's ruins reach 40 meters in height, and the thickness of its walls measures more than a meter.
The Ruins of the old catholic temple were declared a Monumental Cultural Asset in El Salvador by the Legislative Assembly in 1978.
Gastronomy is another big part of local tourism. Tacuba offers its culinary items based on its indigenous origin. The recipes are derived from corn, a product widely cultivated in the area.
In addition to local recipes, visitors can enjoy all the traditional Salvadoran foods and typical drinks.
Culture of Tacuba El Salvador
Tacuba is a municipality full of customs and traditions, most of which date back to colonial times.
Most of its residents are passionate devotees to Catholicism and have a deeply rooted cultural heritage that has been transferred from generations.
A great time to see the traditional customs and traditions is during its patron saint festivities dedicated to Santa María Magdalena. The celebrations are from June 17th to the 22nd.
History of Tacuba
Tacuba's original population was of Nahuat origin; the municipality was founded in the 12th century. The name Tacuba in Nahuatl means ball court "Patio de Juego de Pelotas"
According to historical records, Tacuba belonged to the department of Sonsonate; until the creation of the Ahuchapan department.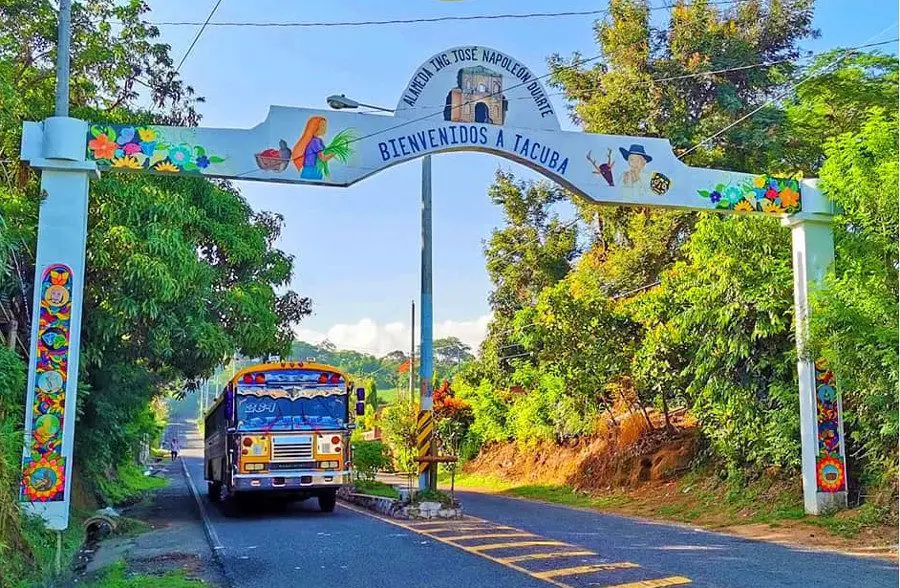 This town was the scene of intense confrontations between landowners and locals during the first decades of the 20th century.
In 1915, during the administration of Don Carlos Melendez and by a Legislative Decree, Tacuba was given the title of Villa.
Municipality's Economy
Tacuba is an eminently coffee-growing area; its mountainous terrain and high altitude are ideal for growing excellent coffee beans.
Tacuba's land can also accommodate other crops such as sugar cane, corn, oilseeds, cocoa, fruits, and various plants.
Other sources of income for the municipality are raising farm animals such as cattle, pigs, and poultry.
This fertile land is also essential to other industries, such as geothermal energy, textile manufacturing, and the generation of construction materials.
Tacuba in Ahuachapan El Salvador
Tacuba is a small municipality, but it offers visitors great customs and traditions, an excellent climate, and a great place for ecotourism activities.