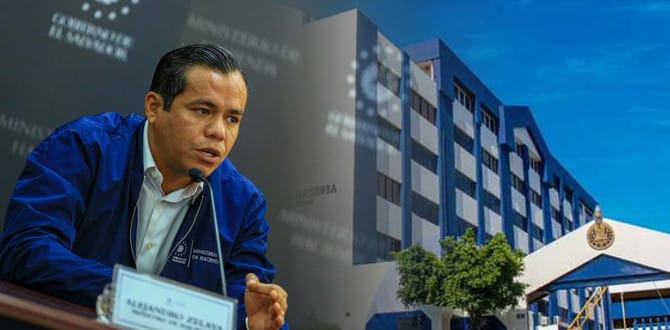 On Tuesday, Nov 8, the Salvadoran government announced a new tax evasion unit called the "Tax Evasion Repatriation Unit." The unit's primary purpose is to investigate transactions between Salvadoran companies or individuals and tax haven countries.
According to the Salvadoran government, it is estimated that El Salvador tax evasion costs the country about 2 billion dollars a year in lost revenue.
The avoidance is done using various methods to evade paying taxes, including inflated costs, transfer of dividends, and tax haven countries.
The Nayib Bukele administration's already has an anti-evasion plan that started in October 2019. In one year, the program has already recovered $219 million in evasions.
Additionally, 54 notices of tax evasion suspicions were given to the Republic's Attorney General (FGR). However, Raul Melara, the general attorney, has only brought charges against two.
The team made up of 40 auditors will be in charge of recovering the evaded taxes that resulted from companies operations with countries classified as tax havens. It will be recovered through the use of international agreements for the exchange of information and tax intelligence." Minister Zelaya.
Furthermore, Zelaya stated that "Those who have governed during the last 30 years have allowed a flow of $2 billion a year in tax evasion. They have already demonstrated that they had a pact between them not to go after evaders."
El Salvador tax evasion is a big problem. However, the finance ministry believes that by 2021, an estimated 400 million will be obtained in revenue just by combating tax evasion.
Any money recovered from tax evasion will be good for the country. In 2020, due to the Covid-19 pandemic, the government is expected to lose about 990 million dollars in tax revenue.
Some sectors tied to the opposition, FMLN and ARENA, have indicated flaws in this program. They assure that the Executive branch is also using it to persecute political oppoents.
Minister Zelaya said that he wanted to send a message to tax evaders. "This type of unit will continue to exist to pursue tax evasion; we are not going to stop in this fight."
He also said that any company with tax issues can approach the Ministry of Finance to comply with their tax obligations. "We will also have our hand stretched out to help solve any tax problem," said Zelaya.
Tax evasion is a problem that affects all Salvadorans; this money lost on evasion could have been used on issues affecting El Salvador; therefore, improving life in El Salvador.