Politics and Government
---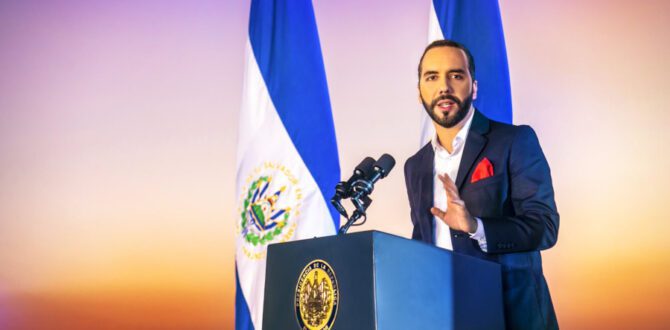 Nayib Bukele Approval Rating. 90% approval in the latest survey!
President Nayib Bukele approval rating is over 75%; it is the highest approval any Salvadoran president has ever maintained while in office. Bukele is regarded as one of the world leaders with high domestic support; he has maintained an approval rating of over 75 percent since taking office on June … Read more
El Salvador State of Exception; a security measure implemented to fight criminal gangs
El Salvador state of exception is a security plan implemented by the Salvadoran Government to attack criminal gangs directly. The state of exception that restricts some constitutional guarantees has resulted in the arrest of over 60,000 alleged gang members. The Salvadoran state of exception was initially approved in late March … Read more
The Salvadoran State of Exception is extended for the tenth consecutive time for 30 days
The State of Exception will remain in force for another 30 days. The Legislative Assembly approved the extension on January 11, with votes from the New Ideas political party and its allies. The security measure, which has strong support from the population, continues until February 15, 2023. The measure got … Read more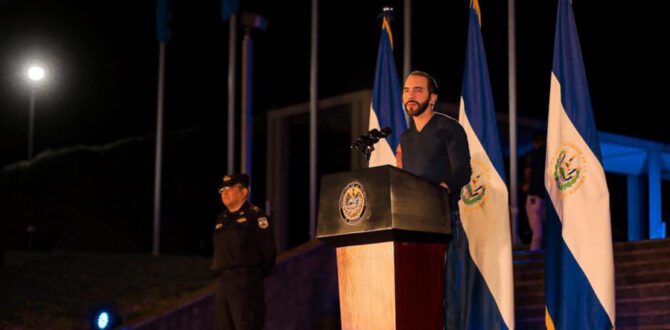 Salvadorans are happy with the Government's war against gangs, says President Bukele
President Nayib Bukele assured on his Twitter account that "Salvadorans are happy" with his Government's strategy to combat criminal gangs. He also accused international media organizations of maintaining a campaign of attacks against his security plan. The big international media continue with their attacks on our war against gangs, but … Read more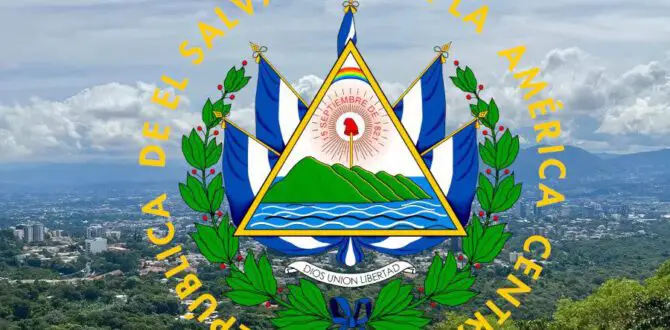 El Salvador Constitution. The 1983 Salvadoran Constitution.
The current Salvadoran Constitution was created in 1983; the El Salvador Constitution has 11 titles, subdivided into 274 articles. The 1983 constitution is comparable to the 1962 document as it incorporates passages from the earlier document. In 2022, Articles 152 to 155 of Chapter II are some of the most … Read more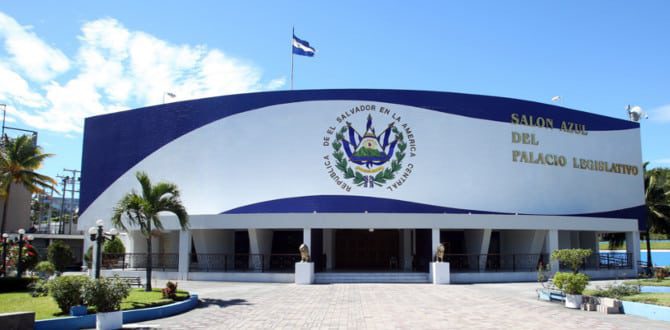 El Salvador Legislative Assembly. 2021 to 2024 legislative period.
El Salvador Legislative Assembly is one of the three branches of government in El Salvadoran. The Legislative body is made up of 84 deputies that serve a three-year term. All the deputies are elected by direct popular vote and are eligible for unlimited reelection. Western Zone legislators or Diputados. # … Read more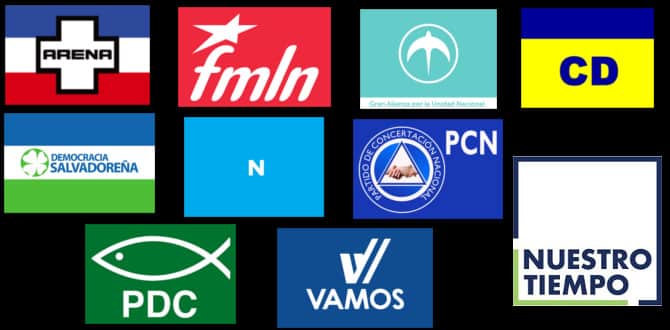 El Salvador Political Parties
El Salvador political parties belong to a multi-party system. This method allows the country to have multiple political parties across all the political spectrum; members of these political party's are allowed to run for local and national elections. The political parties are allowed to put forward candidates for municipality mayors … Read more
---
---