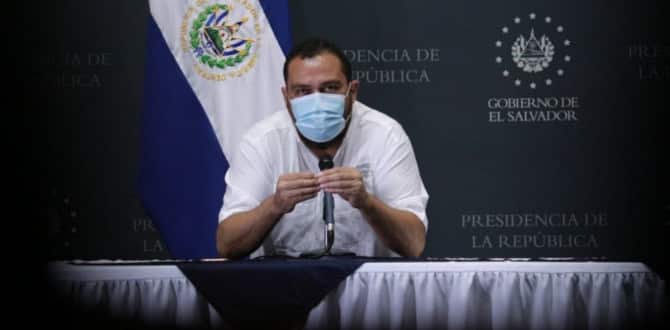 Mario Duran is the mayor of San Salvador, the largest city in El Salvador; his term as mayor is from 2021 to 2024. Mario Duran previously served as El Salvador's Minister of the Interior, a position he relinquished on November 20, 2020.
During his time as minister of the interior, Duran played an essential role within Bukele's cabinet. Mario Duran was at the frontlines combating the coronavirus pandemic, storms Amanda and Cristóbal, and the latest natural phenomena Eta and Iota, among others.
Mario Durán has more than 15 years of experience in the private sector, personnel management, formulation, management, and execution of projects, working together in communities and teams with young leaders from rural and urban high-risk areas, with studies and diplomas in political science. San Salvador municipality website.
Mario Duran. El Salvador´s Minister of the Interior.
Mario Duran was appointed to Minister of the Interior by president Nayib Bukele in May 2019.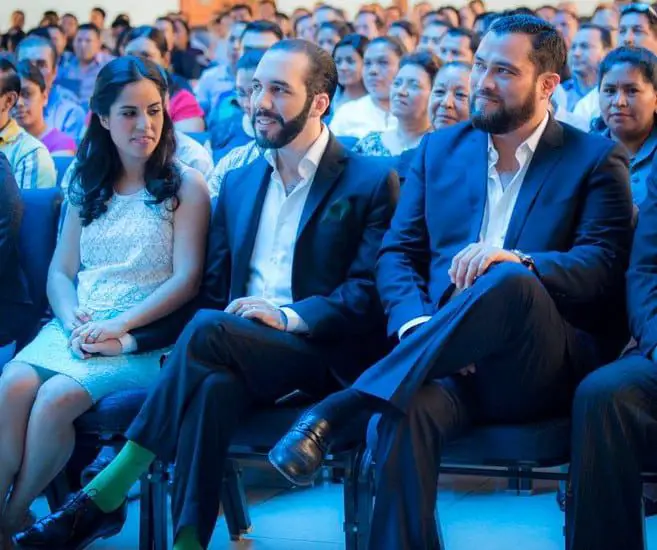 Mario Duran's political career for the past ten years has been around President Nayib Bukele; his resume or professional profile is summarized as follows.
Graduated in Legal Sciences, with experience in local development, municipal strengthening, management of social investment projects, promotion of citizen participation, and management of private companies. Source: www.transparencia.gob.sv
Most of Mario's work has been in the private sector.
Time at the San Salvador city hall.
During Nayib Bukele's tenure as mayor of San Salvador, Duran was the Director of Municipal Development, a position he served pro-bono.
SEE ALSO: Top 15 things to do in San Salvador, the capital city of El Salvador
Duran's work was to coordinate and direct the Local Development of the capital's city hall. He also guided the development of social investment programs in the municipality, prioritizing childhood, women, and family sectors.
Duran also oversaw the compliance and development of operational plans for Nayib Bukele. For example, he led the planning and execution of infrastructure projects and social programs in the municipality.
Mario Duran has the necessary experience to become the next mayor of San Salvador, the principal, and most important city hall.
Mario Duran, Founder of the New Ideas political party.
Mario Durán, along with Federico Anliker, and Nayib Bukele, were the leading voices in the creation of the New Ideas or Nuevas Ideas political party.
The now mayoral candidate for San Salvador has never competed in a public election; However, he has a lot of experience in Salvadoran politics.