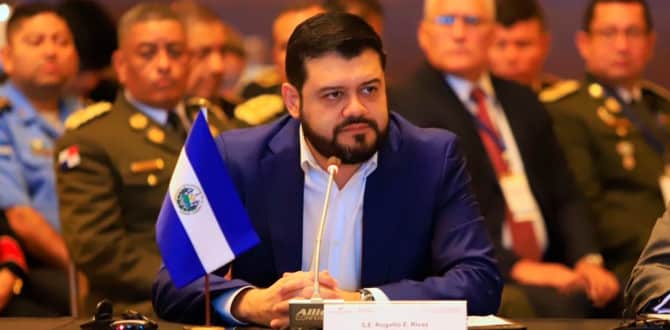 Rogelio Rivas Polanco was the Minister of Justice and Public Security of El Salvador for the Nayib Bukele administration from June 2019 until March 2021.
President Nayib Bukele appinted Rogelio Rivas to be his security minister in May 2019. Rivas replaced Mauricio Landaverde, who had this position under the presidency of Sánchez Ceren.
Minister of Justice and Public Security of El Salvador.
During his time as security minister, Rogelio Rivas accomplished a great deal by implementing President Nayib Bukele's security control plan.
In the first thirteen months as security minister, the country set records with low homicide numbers, something that both ARENA and the FMLN administrations were unable to do.
In the past 20 years, El Salvador has had one of the highest daily murder rates in the world. All of this has changed since President Nayib Bukele appointed Rivas as his public security minister.
In the first six months of 2020, El Salvador, the country with the lowest number of murders in the northern triangle. This is an achievement that must be credited to Rogelio Rivas and Merino Monroy.
Rogelio Rivas removed as security minister.
In March 2021, in a nationally televised event, President Nayib Bukele announced the removal of Rogelio Rivas as Security Minister.
Bukele thanked Rivas for all the work he had done as a minister and emphasized crime reduction while Rivas was security minister.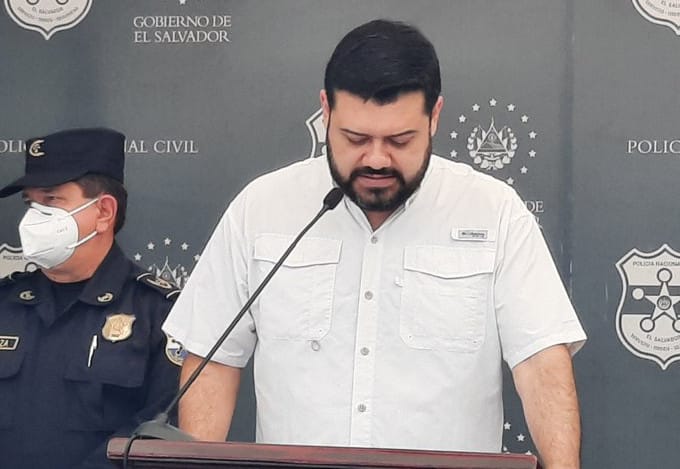 Ex-minister Rivas thanked the president for the opportunity of serving the country.
"I want to thank you for the path traveled and the trust that President Nayib Bukele placed in me during the time that I served as Minister of Justice and Public Security. The work carried out since 2019 was decisive in the historical reduction of crime," wrote Rivas on Twitter.
Rogelio Rivas's profesional career.
Rogelio is a businessman and Civil Engineer who, until October 2018, was the executive president of the Salvadoran Institute for Municipal Development "ISDEM."
Rogelio was president of ISDEM until October 2018. He was appointed to this position by Nayib Bukele, mayor of San Salvador at the time.
Before ISDEM, Rivas served as the proprietary director of the Governing Board of the National Administration of Aqueducts and Sewers "ANDA." This was during the administration of Mauricio Funes.