President Nayib Bukele security plan or Territorial control plan has seven phases; the first phase focuses on gaining control of the Salvadoran territory. Bukele's other three phases' objectives are the social reconstruction of communities, the modernizing of the police, and the incursion of police and army personal into gang-controlled areas.
Phase one of Nayib Bukele Territorial Control Plan began the same month he was sworn in as president. According to Bukele, Phase one is one of the main reasons the country has seen a decline in Homicides.
Phase two and three were set to begin in 2020; however, financing for these phases was not approved by the previous legislatures. Therefore, phases two and three begab implementation in 2021.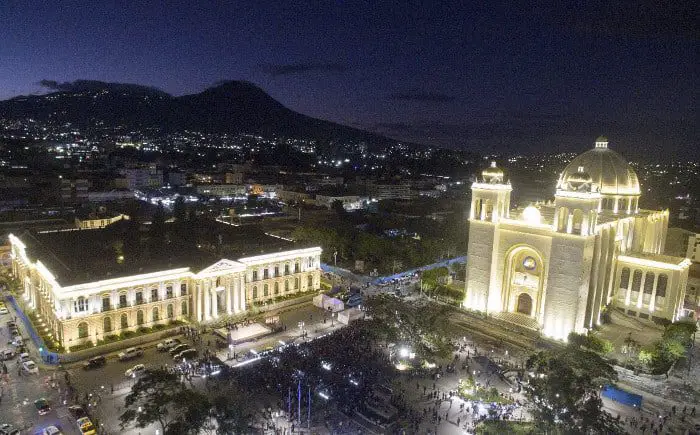 History of Homicides in El Salvador
El Salvador has had to deal with violent crime since the end of the civil war. In 2015, the violence reached such levels that many news outlets began referring to El Salvador as the capital murder of the world. ABC News wrote, "The world's murder capital has nearly one homicide an hour."
2015 is famous for recording two of the most violent months since 1991. In March 2015, El Salvador reported a total of 481 homicides, which are 15.5 per day. May 2015 broke the homicide record set two months earlier with a total of 635 homicides, which is 20.5 murders per day.
Homicides in El Salvador Since 2010
| Year | Total | Daily |
| --- | --- | --- |
| 2021 (Sept 22nd) | 820 | 3.1 |
| 2020 | 1322 | 3.7 |
| 2019 | 2390 | 6.6 |
| 2018 | 3340 | 9.15 |
| 2017 | 3954 | 10.83 |
| 2016 | 5289 | 14.49 |
| 2015 | 6666 | 18.26 |
| 2014 | 3912 | 10.71 |
| 2013 | 2499 | 6.84 |
| 2012 | 2594 | 7.10 |
| 2011 | 4371 | 11.97 |
| 2010 | 4004 | 10.96 |
Breakdown of El Salvador's homicide rate since Nayib Bukele became his term as president in June 2019.
| Month | 2019 | 2020 | 2021 |
| --- | --- | --- | --- |
| January | 9.3 | 3.9 | 3.7 |
| February | 7.4 | 3.9 | 4.0 |
| March | 7.7 | 2.1 | 3.8 |
| April | 10.8 | 4.8 | 3.7 |
| May | 9.2 | 2.1 | 4.3 |
| June | 7.7 | 2.3 | 2.8 |
| July | 5.0 | 3.7 | 3.0 |
| August | 4.2 | 4.0 | 1.7 |
| September | 4.9 | 4.4 | — |
| October | 4.0 | 5.1 | — |
| November | 4.6 | 3.3 | — |
| December | 4.1 | 3.7 | — |
Phases of Bukele's Territorial Control Plan
Nayib Bukele's territorial control plan consists of seven phases; the first three are called preparation, opportunity, and modernization. Phases four to seven will be announced at a later time. This security plan aims to dismantle gangs and organized crime in El Salvador. The first three phases have an estimated cost of $575 million.
Phase One: Preparation
In phase one, the government's goals were to control the territory and cut off communications from maximum security jails. The first phase consisted of increasing military and police presence in municipalities determined to have the highest gang and organized crime presence.
Part of phase one includes taking control of Salvadoran jails and cutting off communications. To accomplish this, President Nayib Bukele declared a state of emergency in all Salvadoran prisons.
Harder Measures
Towards the end of June 2019, prison officials found gang manuscripts ordering attacks against the police. Soon after, a police officer was murdered; therefore, President Nayib Bukele ordered the lockdown of inmates; no inmate was to leave their cells.
Cutting Off Communications From Jails
Phone companies were against cutting off communications from Jails; this was a lucrative business for them. Each inmate was allowed $100 a month on phone calls.
In the past, phone companies never completely blocked their cellular signal in prisons as they were required to do. Therefore, Nayib Bukele gave the phone companies 72 hours to completely block the cellular signal, or they were going to be fined. All companies complied.
Transfer of Inmates
As part of the Territorial Control Plan phase one, high-ranking gang leaders and those suspected of ordering homicides from jail were transferred to maximum-security prisons. Also, all jails became mixed. El Salvador was no longer going to have exclusive jails for gang members.
Phase Two. Opportunity, the Social Reconstruction of Communities
Phase two involves the social reconstruction of communities and the training of young people. President Bukele has said on many occasions that he wants to give young people other options other than joining gangs.
Bukele stated that to eliminate gangs, "we have to make it difficult for criminal organizations to recruit new members." One way of doing this is by giving young people alternatives to become gang members.
"This is the phase where we allow our young people to get out of the gangs. That is not going to lead to anything good, here they have a range of opportunities." Nayib Bukele.
During phase two, president Bukele is looking to train individuals in different fields, allowing them to find suitable employment; therefore, staying away from criminal organizations.
Phase two involves creating community centers (Cubes) where young people can spend time on productive activities, keeping them away from gangs.
Phase Three. The Modernization of Security Forces.
Phase three is the modernization of the equipment security forces use; this includes drones, night vision equipment, and video cameras. It also involves better equipment such as weapons, anti bullet vests, patrol units, and uniforms.
The president wants to modernize the national police by giving them modern equipment to fight organized crime.
Phase Four. Incursion of Police and Military Personal into the Territory
Phase four is the incursion of police and army personal into areas with heavy criminal activities. From now on, more soldiers will be placed in the function of the territorial control plan. Phase four will begin to be implemented on July 19, 2021, and will end in five years.
"You, the army, in support of the National Police, are going to enter all the territories, once dominated by gangs," stated President Bukele.
Phase four of Bukele's security plan also includes doubling the number of soldiers from 20,000 to 40,000.
Phases Five to Seven of the Nayib Bukele Security Plan
These phases are to be implemented once the first four phases take effect. As of right now, phases five to seven have not been made public. Only President Nayib Bukele and some in his administration know what they are.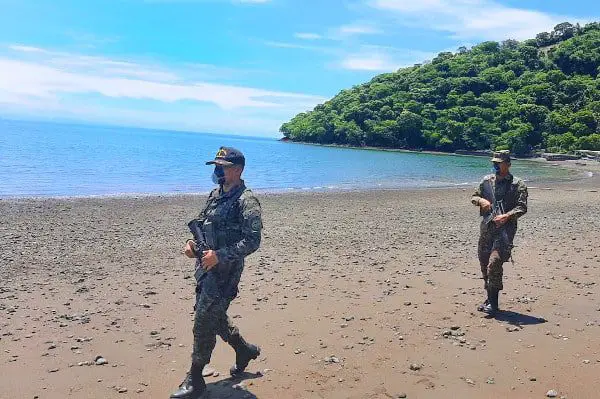 Nayib Bukele Security Plan
Since its implementation, Bukele's security plan has produced excellent results, particularly lowering the daily murder rate.
Nowadays, El Salvador has the lowest murder rate since the civil war ended. According to President Bukele and other experts, the security plan implemented by his administration is responsible for that.
Different polls show that most Salvadorans agree that the president is doing an excellent job on security. Furthermore, the surveys reveal that Salvadorans think that the drop in murders is due to Bukele's security plan.
The Opposition to Nayib Bukele Security Plan
Even with record numbers lowering homicides, some people from the opposition believe that this is a smokescreen from the current administration. Members of Political parties such as the FMLN and ARENA believe the country is not safer than before.
Many organizations, local and international, have questioned why Bukele's security plan is working. If it didn't work from previous administrations that had similar security measures.
Nayib Bukele has answered the question by saying that it is one thing to say that you are going to do something and another to actually do it.
The current administration believes that the security measures announced by previous administrations were never enforced.