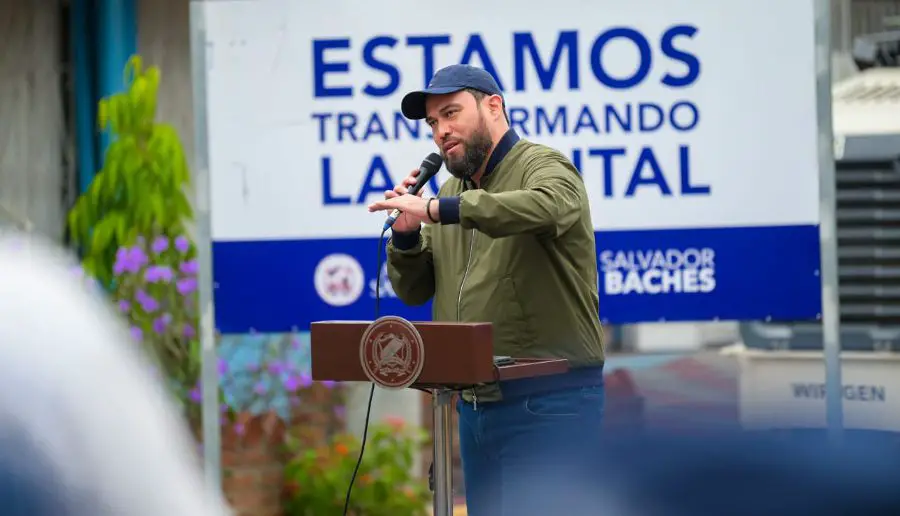 The current mayor of the country's capital city, San Salvador, Mario Duran, announced his interest in competing for the municipal seat of the San Salvador Center municipality.
The mayor of San Salvador must first compete and win in the internal elections of the Nuevas Ideas political party to obtain the mayoral candidacy for San Salvador Center.
"We are going to compete again to be mayor, now of San Salvador Center, tell them, then, that I have the support of all the bases, of all the mayors," stated Duran during a press conference.
SEE ALSO: Mario Duran, City mayor of San Salvador
San Salvador Center will integrate the districts of Mejicanos, San Salvador, Ayutuxtepeque, Ciudad Delgado, and Cuscatancingo. This municipality will continue to be the capital of the country.
As of the electoral results of the March 3, 2024, municipal elections, El Salvador will go from 262 to 44 municipalities. The reduction of the municipalities was approved on June 7 by the Legislative Assembly at the request of President Nayib Bukele.
The capital city mayor stated that this Saturday, June 24, he will register as a candidate in the internal elections of Nuevas Ideas that will take place on July 9.
Mario Duran has a strong track record in the area of city public office; he worked hand in hand with the efficient municipal administration of President Nayib Bukele when he was mayor of San Salvador.
One of Duran's administration's most emblematic achievements in San Salvador has been the reordering and revitalization of the Historic Center. Duran has continued with the work started by Mayor Nayib Bukele in 2015.
Duran announced his reelection bid while announcing an enormous investment to repair the capital city streets.
Our management reiterates its commitment to the well-being of the capital, we know how important it is today to have streets in good condition to travel through the city, that is why today we launch the second stage of this important plan." Mario Duran, San Salvador mayor.