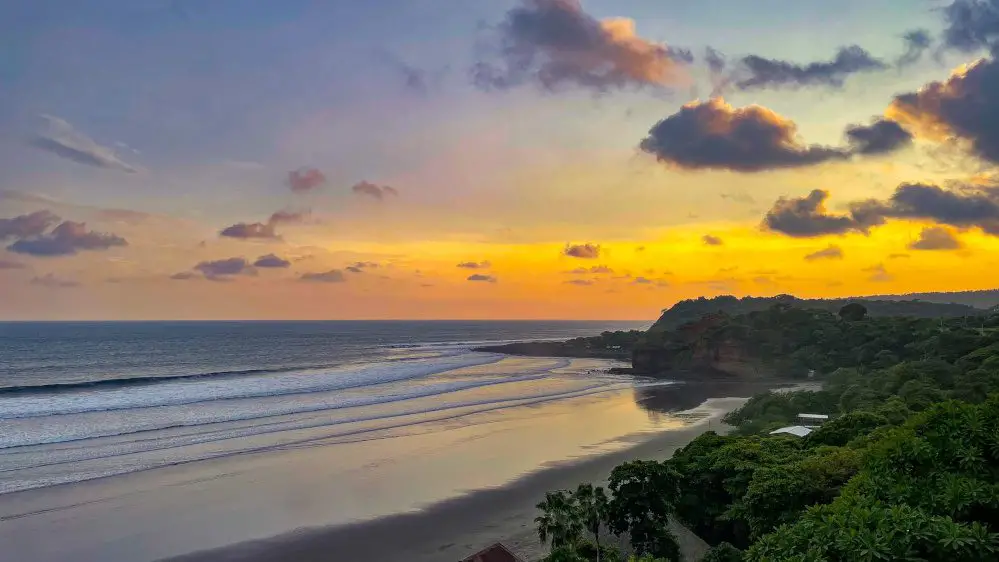 Playa Punta Mango El Salvador is a fantastic surf area known in the surf community as one of the best surf spots in El Salvador and Central America. This remote beach is in Eastern El Salvador; it sits in an undeveloped area surrounded by dense forest.
Punta Mango surf break is located about 9 kilometers from Las Flores Beach, another top surf spot in the country. Additionally, it is about the same distance from El Cuco Beach, one of the most visited beaches in the country.
The Punta mango area got good news in August 2022 as it is the starting point of a 96 million dollar investment to improve roads and other infrastructure in the area essential to promote surf. This investment is part of the Surf City El Salvador project.
Many local and foreign surfers consider this point break as one of the best in the country; it is similar to Punta Roca or El Tunco beach in La Libertad. But, one big difference is that at Punta Mango, you will not encounter the crowds as you might in Punta Roca or El Tunco.
May to September is the ideal time to visit and surf Punta Mango. This is towards the end of the Salvadoran rainy season.
Playa Punta Mango is considered an isolated beach with incredible waves for all types of surfers, from beginners to experts. This beach is connected to top beaches on the eastern side of the country like El Cuco by a dirt road in bad condition.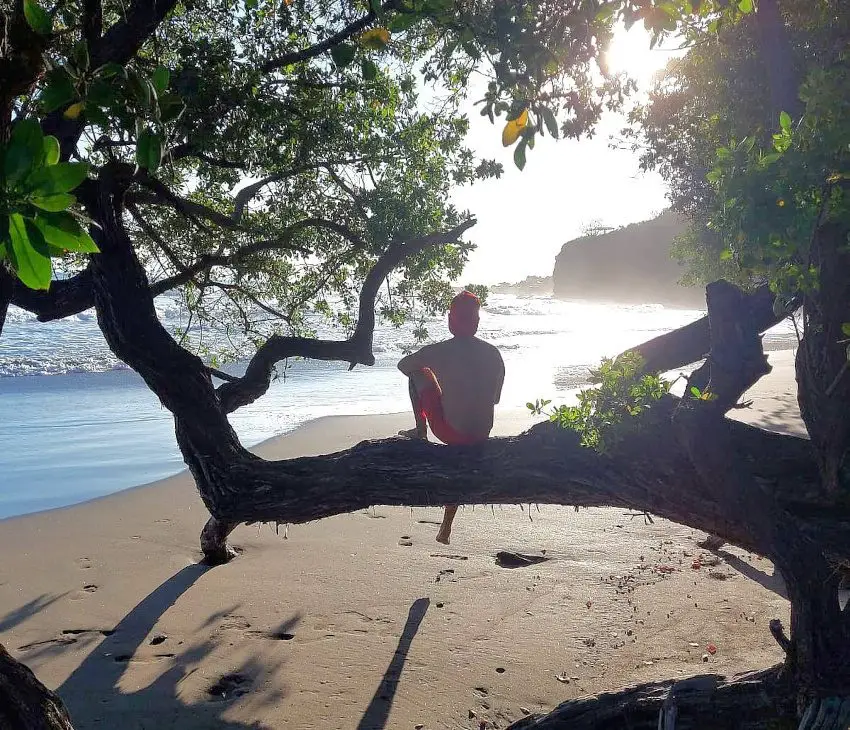 Travelers need a powerful form of transportation to access this location, from either Las Flores beach or El Espino beach, especially during El Salvador's rainy season. The road is in terrible condition; many surfers take a boat ride to this location instead of driving.
Getting to Punta Mango Beach.
Punta Mango is located in an underdeveloped area in the municipality of Jucuaran, in the Usulutan department. It is about 149 from El Salvador's international airport and 181 from the capital city, San Salvador.
The first step to getting to Punta Mango beach is to make it to El Cuco beach; the roads to this point are in good condition. From El Cuco, you will need to take the "El Mango Road" to Punta Mango; this is a 12 kilometers long dirt road well-known for its poor condition.
From El Cuco beach to Punta Mango, you have the following options; they are suitable for visiting for the day or spending the night.
The first and best option is driving; it will take about 20 to 45 minutes to get to the beach. Of course, it will all depend on the road condition. If you don't feel like driving this road, have a local taxi service take you to Punta Mango.
Another option is to take a boat ride; El Cuco beach has plenty of local fishermen that will gladly take you there for a small fee. This is the fastest way of getting to Punta Mango.
Lastly, you can take the local bus (chicken bus) from El Cuco to Punta Mango. This ride is longer as the bus will stop many times to drop off or pick up passengers.
If this is your first time in El Salvador or you are not used to driving in El Salvador, it is best to visit this beach through a touring company; let them deal with the hustle of getting to this beautiful but isolated surf spot.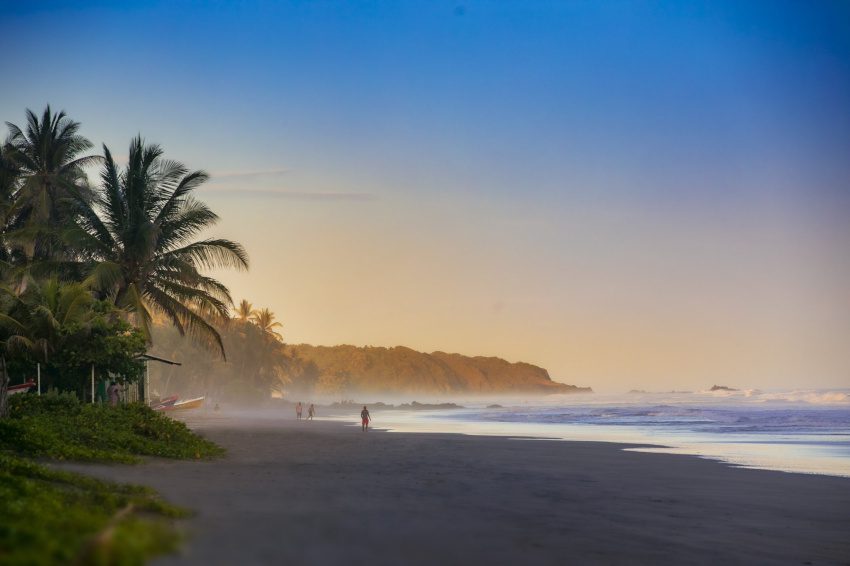 Accommodations at Punta Mango El Salvador.
Punta Mango is located in a remote and underdeveloped area in the eastern part of the country; for that reason, there are not that many accommodation options.
Most people that visit Punat Mango stay at either El Cuco beach or Las Flores beach and take day trips to surf Punta Mango.
However, if you want to stay at this beach, Punta Mango Surf & Beachfront Resort, Hotel Los Mangos El Salvador, and Rancho Mango hotel. might be the best available options; these hotels are popular with surfers.
To sum up, Punta Mango El Salvador is an astonishing beach ideal for surfing; it is one of the best surf spots in El Salvador. If you get the chance, travel to El Salvador and visit this fantastic beach! Also, you can visit one of the other beaches in El Salvador and relax.