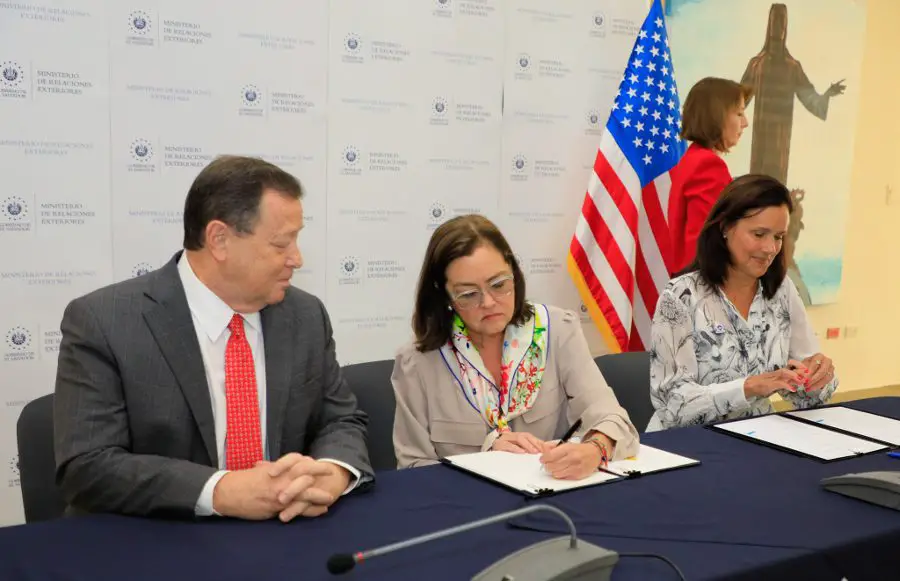 Seven years ago, the Peace Corps departed El Salvador, driven by escalating insecurity; it represented a setback for grassroots development efforts in the country. However, by 2023, security has improved, and the Peace Corps is returning.
Yesterday, September 7, Peace Corps Director Carol Spahn, alongside the Minister of Foreign Affairs of El Salvador Alexandra Hill Tinoco and the U.S. Ambassador to El Salvador William Duncan, announced the re-establishment of Peace Corps operations in El Salvador.
The Peace Corps, the prevalent American volunteer organization, withdrew operations in El Salvador in 2016 due to the country's insecurity; 2015 and 2016 were two of the most violent years in El Salvador's history.
"Today, we, mark the re-establishment of the Peace Corps in El Salvador and our renewed commitment to a shared vision of community improvements and sustainable growth," said Ambassador Duncan.
"Thanks to the good security climate that El Salvador now has, the Peace Corps , will return to volunteer in our territory," stated the Foreign Ministry of El Salvador.
SEE ALSO: Days Without Homicides in El Salvador
The country's security has drastically improved under the Bukele administration; the country has a low homicide rate and has achieved over 400 days with zero homicides.
According to the U.S. ambasy in El Salvador, since 1962, more than 2,300 Peace Corps Volunteers have supported community and youth development projects across El Salvador.