Surf City El Salvador is a tourist project created by president Nayib Bukele to bring tourists to El Salvador. Surf City focuses on showcasing the fantastic Salvadoran surf spots and beautiful beaches. Furthermore, it is intended to make the country a top tourist destination and also looks to change worldwide's perception of El Salvador.
The project started as a presidential campaign promise by Nayib Bukele. His plan was to develop Surf City El Salvador and promote the Salvadoran beaches to attract tourists to all aspects of Salvadoran tourism.
The project was a success from the start in 2019; El Salvador and Surf city were selected to host the 2020 ISA World Surfing Games, which were to take place in 2020 from May 9 to 17. El Salvador beat four other nations looking to host the surf games, Costa Rica, Spain, New Zealand, and Japan.
The 2020 ISA World surfing games were among the most essential surfing tournaments of the year. Top performers at this game could have won a spot in the upcoming Tokyo Olympics.
Because of the COVID-19 pandemic, the ISA World Surfing Games were rescheduled from May 29 to June 6, 2021. During these dates, surfers from all over the world will compete on El Salvador's pristine beaches.
"We welcome surfers and tourists from around the world. This event will be the window that will demonstrate our waves and world-class destination, Surf City El Salvador. Our country is open and ready to receive new ideas, challenges, and innovation", said Nayib Bukele upon learning of El Salvador's selection to host the surf games.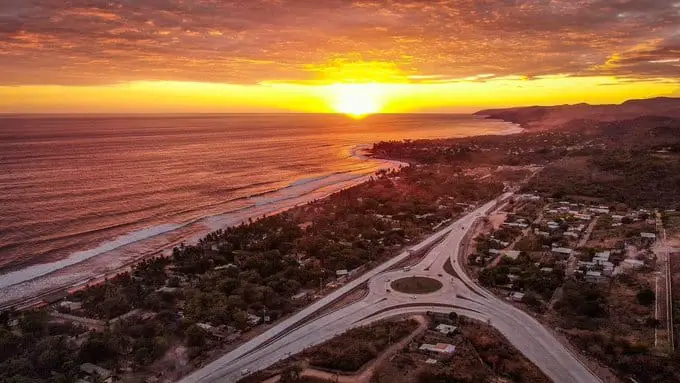 Improving tourist infrastructure in the area.
To make Surf City El Salvador a success, the government declared 21 kilometers coastal area as a Tourist Zone of National Interest. The Surf City project will help to invigorate this tourist corridor.
The tourist zone extends from Walter Thilo Deininger Park to El Zonte Beach. According to government officials, this area has more than 250 businesses in food, accommodation, recreation, information, and transportation. These businesses will help capture and satisfy the needs and demands of all tourists who visit the area.
By declaring the stretch as a Tourist Zone of National Interest, the country will focus on development by making technical training, tourism promotion, and investment in attractions.
"We have the first Tourist Zone of National Interest in the Marine Coastal Strip. It will allow us to generate a comprehensive intervention of the destination that will multiply its benefits to other tourism segments," said the Minister of Tourism, Morena Valdez.
The tourist Zone of National Interest included top surfing beaches such as El Tunco, La Paz, Punta Roca, and El Zonte. These beaches are some of the best surf spots in El Salvador.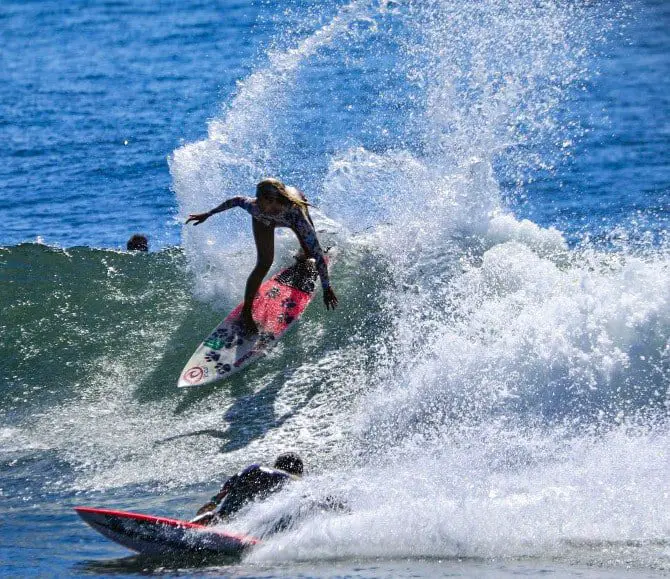 In 2020, the Salvadoran government spent more than $9 million in strategic investment for Surf City infrastructure in La Libertad. It included improving the La Libertad pier and its fishing market and the new Mercado del Mar.
The Surf City project will bring development to the coastal area. To make the coastal area more attractive, the government is improving roads, hotels, restaurants, shopping areas, etc.
In February 2020, the La Libertad bypass was completed. It is a modern road that will directly connect with the Salvadoran coastline without going through the Port of La Libertad's urban area. President Bukele announced that the newly completed road is to be called "Camino a Surf City" or on the way to Surf City.
"We have records that more than 1.2 million people come to the port of La Libertad. On the way to Surf City road will allow higher economic income to the tourist sector, " said tourist Minister Morena Valdez.
Surf City El Salvador, Looking to change worldwide's perception of El Salvador.
From the start, Nayib Bukele explained that he wanted to use surf to change the perception people worldwide have of El Salvador; therefore, he pushed for the creation of Surf City.
With Surf City El Salvador, Bukele and his Cabinet attempt to improve the country's image abroad, which usually revolves around violence, gangs, and forced migration.
Before the pandemic hit the entire world, Bukele's Surf City plan was working; however, all that changed due to COVID-19.
In 2021, things are getting back to normal for the Surf City El Salvador project. The Bukele's program is back on track to make El Salvador a top surfing destination.