Tourism INFO and Tips
---
Opinion: 

El Salvador's state of exception is not affecting tourism. But, should you be worried when visiting?
No, the emergency state of exception has not affected tourism to El Salvador. In fact, the Salvadoran tourism industry seems to be increasing as it feels more … Read more
Should you visit San Salvador, El Salvador's capital city?
It is not a secret that most people that visit El Salvador do it because of its excellent beaches, the colorful small towns, and natural spots like volcanoes. Only a few people venture to the smallest country in Latin America specifically to visit the nation's capital. But should you visit … Read more
Upcoming Surf tournaments in El Salvador. ISA World Longboard Championship, May 7 -13 at El Sunzal
The upcoming Surf tournaments in El Salvador are the ISA World Longboard Championship on May 7; the ISA World Surfing Games from May 30 to June 7; the WSL pro championship on June 9; the Central American and Caribbean Games from June 23 to July 8; the WSL Longboard Classic … Read more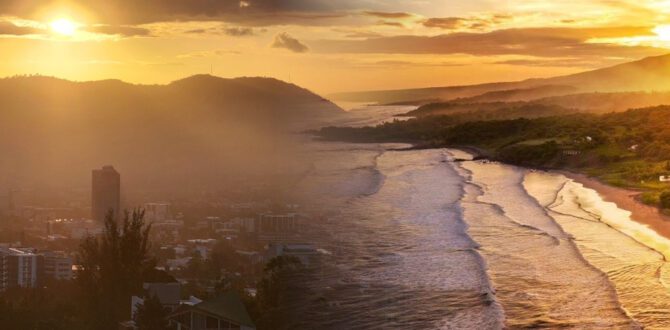 Is El Salvador Safe to Visit in 2023? Safety in El Salvador
Yes, despite all the historical crime and violence, which don't affect tourists, El Salvador is safe to visit in 2023. El Salvador used to have a high crime rate, but that is not the case anymore. El Salvador is not dangerous for travelers as violence has declined to its lowest … Read more
10 of the best small towns in El Salvador to visit anytime
The small towns in El Salvador offer visitors a combination of modern amenities in a colonial setting that fully displays the country's history. In these towns, visitors can see glimpses of the country's past, such as the colonial times and, most recently, the armed conflict of the 1980s. The best … Read more
---