Yes, that is correct, San Salvador is no longer one of the most dangerous cities in the world. For many years, the nation's capital was amongst the top most dangerous cities in the world.
Starting in 2020, San Salvador is out of the top 50 most dangerous cities in the world. Being out of the top 50 most dangerous cities is something unprecedented, taking into consideration that San Salvador held the 3rd place in 2015.

San Salvador homicide numbers since 2013.
| Year | Homicides | Rate per 1K | World Rank |
| --- | --- | --- | --- |
| 2019 | N/A | N/A | N/A |
| 2018 | 906 | 50.32 | 24th |
| 2017 | 1,057 | 59.06 | 17th |
| 2016 | 1,483 | 83.39 | 7th |
| 2015 | 1,918 | 108.54 | 3rd |
| 2014 | 1,067 | 61.21 | 13th |
| 2013 | 780 | 44.74 | 27th |
Many people, including myself, credit president Nayib Bukele and its security plan for the reduction of crime in violence. Many will disagree with that assessment, but it is hard to argue against the results.
Since June 2019, when the new administration began its five-year term, the murder rate in the country has dropped to the lowest since 1991. This homicide reduction includes San Salvador.
The Nayib Bukele security plan that is being implemented by Rogelio Rivas, Merino Monroy, and others, has produced excellent results. For example, in the first seven months of 2020, the homicide rate is down 59% in comparison with the same period in 2019.
Even though this reduction is a national level, San Salvador is part of these figures.
The most dangerous cities in the world in 2019.
Mexico has the top five most dangerous cities in the world and six out of the top ten. Additionally, it has 19 of the top fifty dangerous cities.
From our neighboring countries, San Pedro Sula in Honduras ranks 15, and Guatemala City in Guatemala is at number 29.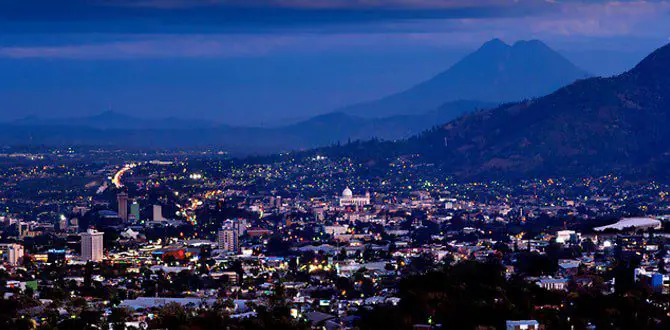 San Salvador
Can we stay at this level and get better?
Undoubtedly, if the government continues its efforts to fight organized crime, San Salvador can stay out of the most dangerous cities in the world.
The Nayib Bukele territory control plan includes San Salvador, which is the most densely populated area in the country.
The territorial control plan has only been in effect for 14 months; also, only phase one has been implemented. The current administration is waiting for the Legislative Assembly to approve funds for phases two and three.
My Point of view.
My point of view is that we can definitely get better. I have been back in El Salvador since 2015 and can definitely see a change in how people see things. Overall, people are optimistic and feel safer.
The city of San Salvador is definitely safer than what it was during most of the 2010s. Even my mom, who lived during the civil war and the gang-related wars, feel safe spending time in San Salvador.
Don't get me wrong, San Salvador still has areas that are not safe; nevertheless, I hope that changes soon.
I am definitely happy that San Salvador is not in the top 50 most dangerous cities in the world. In my opinion, from now on, we will definitely be able to stay out of this list and get better.