The city of Ilobasco El Salvador is a well-known charming town that, for more than a hundred years, has been producing all types of unique crafts made out of clay. The ceramic handicrafts created in the colorful city of Ilobasco are recognized and sold all over the nation.
The city is located in the central region of El Salvador in the department of Cabañas, about 42 kilometers from San Salvador and about 75 kilometers from the international airport.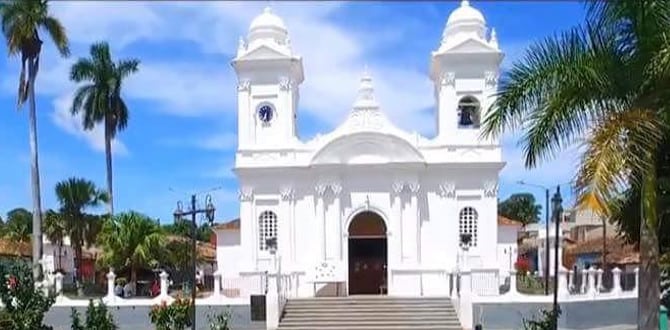 Additionally, the city of Ilobasco is part of El Salvador's arts and crafts touristic route. This route focuses on displaying the artistic side of the country by showcasing small colorful towns with deep history and traditions.
The other cities in this route are San Ignacio, La Palma, Suchitoto, Citala, and San Sebastian.
The layout of the city is similar to most colonial towns in El Salvador; in the city center, you will find the local church, the park, and governmental buildings.
Why is Ilobasco famous?
Well, Ilobasco is famous mainly for its craftsmanship or pottery created mostly out of clay; these items displays everyday life in El Salvador.
Notwithstanding, the city and surrounded area have been the origin of bright men and women who have contributed a lot to Salvadoran society. Presidents General Fernando Figueroa and General Rafael Antonio Gutiérrez are two of these men, originally from the area.
All things considered, I can definitely say that Ilobasco is famous mostly because of its pottery, which is a local ancestral tradition.
Ilobasco ceramics or crafts.
Ilobasco's pottery, made out of clay, is known locally and internationally. This clay, which is extracted locally is used for creating miniature items that display daily scenes as lived by Salvadorans.
In here, you will find different types of crafts, such as traditional crafts that include items such as pots, pans, flower pots, and many others.
Then, there the religious or popular crafts that include items such as catholic images, the virgin mary, Christmas decorations, and much more.
Lastly, there are the typical Ceramic items, these are small human figures represent Salvadoran daily life.
Also, one version of the very popular miniatures is what people call surprises; basically, it is a clay item covered with another piece of clay shaped and painted in the form of a fruit or an egg. The first part can be removed, and then the surprise piece can be viewed.
You can buy these items in numerous colorful shops along the streets of the city. Visit Ilobasco, one of the top pottery markets in the country.
Tourism in Ilobasco El Salvador.
As I previously mentioned, Ilobasco is very famous for its ceramic; additionally, this is one of the oldest artisan towns in the country and Central America.
In any case, his city receives many tourists every year because of its fantastic ceramic items, and also for being part of the country's artisan touristic route.
By all means, Ilobasco is a tourist town; nonetheless, it is necessary to mention that most of these tourists visit for the day as the city does not have a hotel industry worth mentioning.
How to get to Ilobasco in El Salvador.
From San Salvador, take the Pan-American Highway towards Cojutepeque in the department of Cuscatlán. About nine kilometers after Cojutepeque, you will get to the small town of San Rafael Cedros; from here, you must take a detour towards Ilobasco. Click here to see the city on Google maps.
If you prefer to take the public bus, take route 111 that goes from San Salvador to Ilobasco.
If this is your first time in El Salvador, I recommend using the services of a tour company; let them worry about driving and traffic.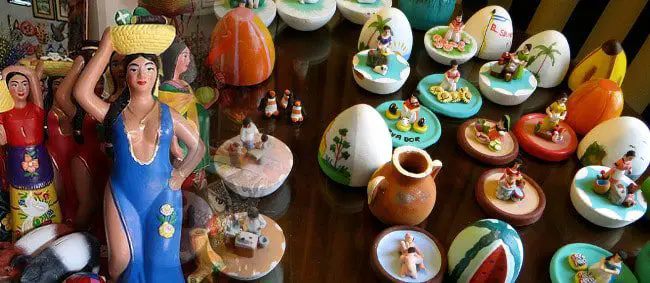 Ilobasco's ceramic art.
Ilobasco El Salvador.
This is a city worth visiting and exploring, it is recognized nationally and worldwide for its beautiful and well-crafted crafts made out of clay.
If you want to know more about Ilobasco's art, you can visit the Museum of Popular Art in San Salvador; which exhibits a comprehensive collection of the best clay creations made in this corner of Cabañas.
This town is part of the Artisan Route; which is heavily promoted by the Ministry of Tourism of El Salvador (MITUR).
It is said that the pottery techniques in Ilobasco initially had a pre-Hispanic character; then, the creations were perfected in the colonial era.
If you are looking for other towns in El Salvador, that just like Ilobasco, have talented artists making astonishing artifacts. Visit Nahuizalco, or Juayua, you will not be disappointed!