The town of Olocuilta El Salvador is located in the department of La Paz, right off the main highway that connects the international airport and the capital city, San Salvador. Olocuilta is famous for being the home of the rice flour Pupusas and for the many Pupuserias, some of which stay open for 24 hours.
Olocuilta is one of the most visited small towns in El Salvador, mainly because of its location and the tasty pupusas made here. The city is used by nationals and tourists as a resting spot to enjoy their famous pupusas. Many people call this small town "The Capital of the Pupusas."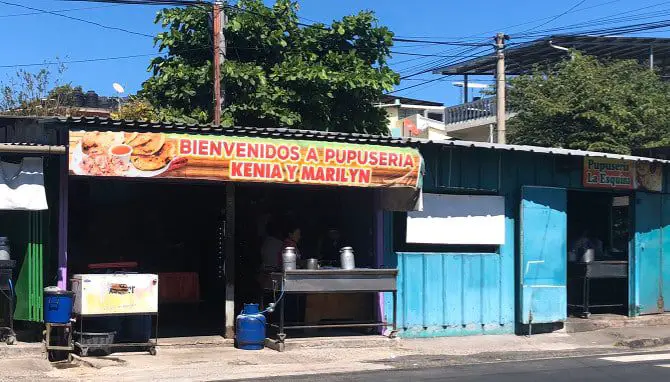 The principal reason people visit Olocuilta is to try the tasty Pupusas; however, this colorful town has other attractions such as its festivities.
Celebrations in Olocuilta El Salvador.
Olocuilta has three main festivities worth exploring, the June festivities, the October festival, and the Pupusas Festival in November. Obviously, to eat Pupusas, you can stop by at any time.
The June celebrations take place around the 24th; these celebrations are in honor of San Juan Bautista, patron saint of the municipality.
The other popular festivities in Olocuilta are held on the second Saturday of October; they honor the Rosary's Blessed Virgin.
Lastly is the National Pupusa day festivities, which take place on the second Sunday in November. This is a national holiday dedicated to celebrating the most famous traditional dish in El Salvador, the Pupusas.
In Olocuilta, during the National Pupusas day festivities, it is customary to create the world's largest pupusa. Also, during this day, the municipality has different vents such as Pupusas eating contests, dances, and live music.
In November 2019, in Olocuilta, "They made the largest Pupusa in the world with almost 6 meters in diameter and with 4 flavors; this pupusa Breaks a new Guinness Record."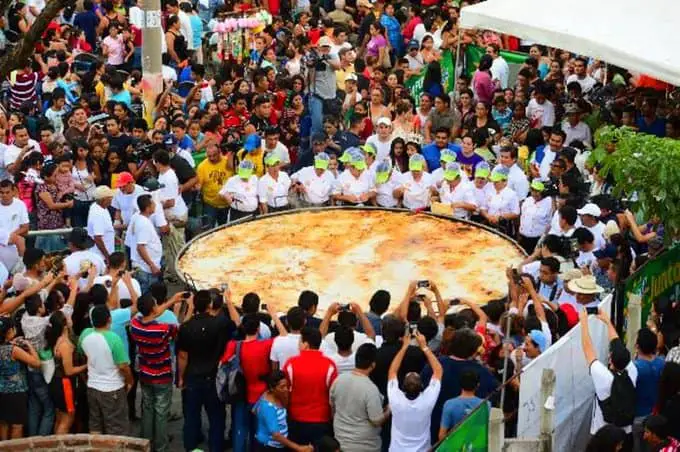 Gastronomic tourism of Olocuilta.
If you come to El Salvador, you must stop by and eat pupusas in Olocuilta. Stopping by one of the many Pupuserias and trying these local dishes is almost mandatory. Olocuilta is an excellent option to taste the local Salvadoran gastronomy; this is where the rice pupusas were originally born.
The town has four Pupusodromo sectors where you can find a wide variety of Pupusa flavors. The Pupusodromo area known as EL TRIANGULO is where it all began more than 70 years ago. The infrastructure of this area has been remodeled to provide outstanding service to visitors.
However, its most important characteristic of EL TRIANGULO has been kept intact. The pupusas here are still made on a COMAL and are cooked in a wood-based fire that gives the rice pupusas an original and unique flavor.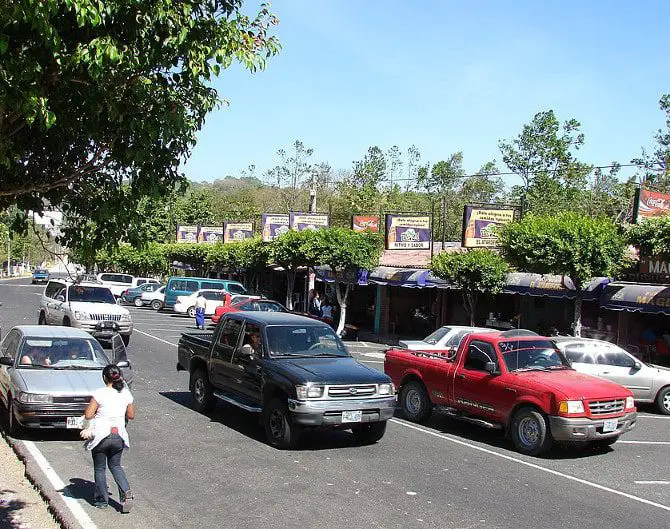 Olocuilta El Salvador.
You should travel to Olocuilta and try its famous rice flour pupusas. Olocuilta is not that far away from the Nation's capital or the international airport. Furthermore, it is right off the main highway. Take a chance and get to know Olocuilta, its famous pupusas, and its traditions.