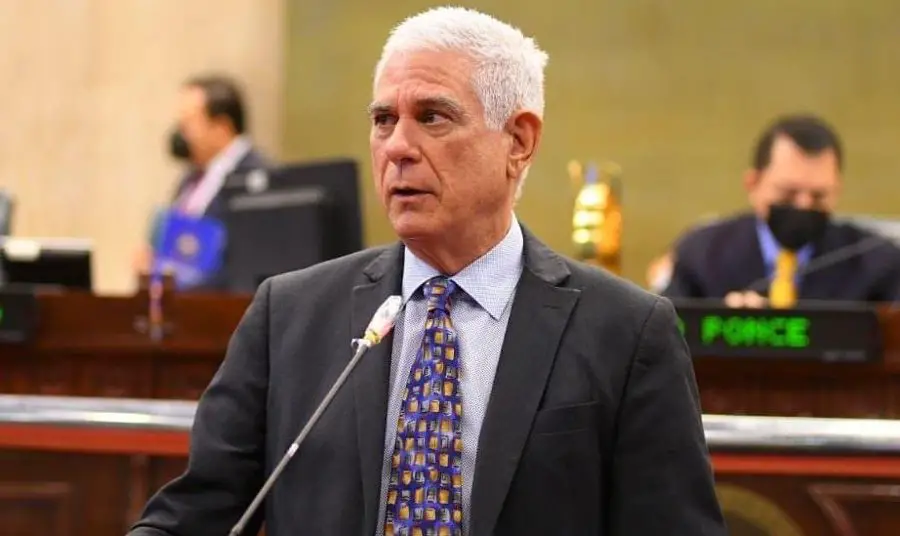 Ex-deputy Rodolfo Parker was one of the most influential politicians in El Salvador. However, all that changed after 2021, when he didn't win re-election. Today, Rodolfo Parker's whereabouts are unknown; he is hiding from Salvadoran justice and is about to face a civil trial for illicit enrichment.
With 12 of 15 votes in favor, the Full Court of the Supreme Court of Justice (CSJ) approved last Thursday, August 24, to send Rodolfo Parker to trial for the crime of illicit enrichment during his tenure as a deputy of the Legislative Assembly with the PDC Political party.
The court decided to send the former deputy to trial after reviewing a report from the Probity Section. The information detailed that Parker and his family group had irregularities that exceeded $4 million.
According to the report, Parker and his family were not able to justify $2.1 million, for which the former deputy will face a civil trial.
SEE ALSO: The 1989 Jesuit Massacre El Salvador.
It is unknown if Parker's family will face charges along with the former deputy. Parker was a deputy at the Legislative Assembly from 2006 to 2021.
The former legislator's wealth decreased during his tenure as deputy; however, his family's wealth increased to more than $2.3 million.
Parker's net worth was $339,122 in 2009, but by 2018, it had decreased to $113,602, as stated in his sworn statements of net worth presented to the Probity Section of the Supreme Court of Justice. The former deputy declared that he had lost these assets while serving as a deputy.
On the other hand, Parker's family reported $835,000 as liquid assets in 2009. But, by 2012, it had increased to $2,343,810. In three years, while Parker was a deputy, his family's assets increased by $1,508,810.84.
SEE ALSO: El Salvador Requests that Ex-President Alfredo Cristiani be Arrested by INTERPOL
The former politician will most likely be tried in absentia. Parker is currently out of the country and a fugitive from justice; he is facing criminal charges for his alleged involvement in the massacre of six Jesuit priests and two of their collaborators in 1989 during the Salvadoran civil war.