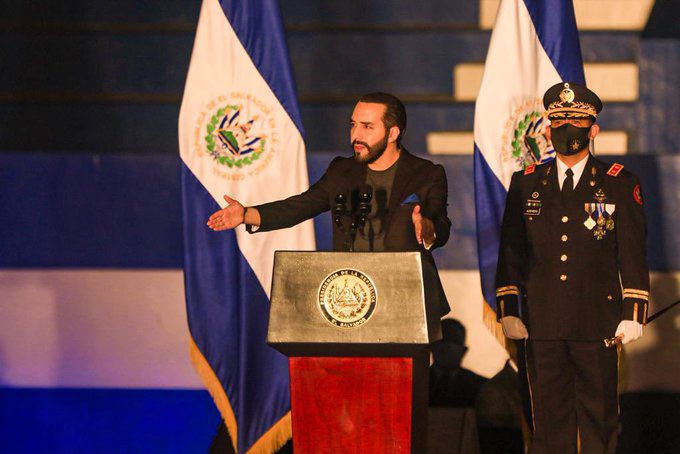 It has been two and a half years since Nayib Bukele was sworn in as president of El Salvador. After his, June 1st, 2019, inaugural speech as president, everyone knew his style of government was going to be different.
On that day, all the people who voted for Bukele seemed happy; they looked excited about the country's future. Bukele's supporters were static with what the president had just promised.
On the other hand, those who opposed Bukele seemed to be at the start of a nightmare. Someone with Authoritarian tendencies has just been sworn in as president and will be in charge for the next five years.
Let's move forward to December 2021. Two and a half years after Nayib Bukele became president. So, the question now is; how has Bukele performed in the first half of his five-year mandate as president?
Well, the answer will vary depending on who you ask. Most pro-Bukele people believe he has done wonders for the country. And the majority of anti-Bukele people think he is the worst president ever.
However, according to all the 30 surveys conducted since Bukele took office, he is doing quite well. All these surveys have given President Bukele an approval rating of over 70 percent.
The survey's on President Nayib Bukele
In 2020, 12 surveys were conducted regarding Nayib Bukele's managing the pandemic and his job as president. All surveys gave Bukele an approval rating of over 75 percent.
The 2021 surveys (18 of them) brought about the same results as 2020. One survey gave Bukele a 71 percent approval, and the other 17 gave the president an approval rating of over 75 percent.
Nayib Bukele's high approval rating in El Salvador can't be disputed. The 2020 and 2021 surveys were conducted by five different organizations with a long-standing reputation for conducting surveys.
The international institutions conducting these surveys were CID Gallup and Mitofsky. Locally, the surveys were conducted by La Prensa Grafica newspaper and Universities Francisco Gavidia and the Central American University (UCA).
It is necessary to point out that all three local organizations listed above have been critics of the Bukele administration. Nevertheless, their surveys have shown high approval ratings for President Bukele.
It is difficult to predict if President Nayib Bukele will maintain his high approval rating in 2022.
However, considering what has happened in the last two and a half years, Bukele has a good chance of keeping his high popularity.