El Salvador is a small country with only 21,000 square kilometers; however, this small nation is full of customs and traditions that showcase the country's heritage. The Santa Ana July festivities or Fiestas Julias de Santa Ana is one of these celebrations worth experiencing.
The July festivities in Santa Ana El Salvador transpire every year in July, from the 17th to the 26th. The celebrations honor the patron saint of the city, "Our Lady of Santa Ana."
The Santa Ana July celebrations have become one of the most important traditions in El Salvador. During these days, visitors can enjoy mechanical games, parades, live music, dances, and multiple traditional religious events.
SEE ALSO: El Salvador Celebrations. El Salvador Holidays and Traditions
Visitors can also enjoy the local gastronomy, taste the local sweets, try a cup of locally grown coffee, and shop for local crafts.
The festivities begin with the traditional post office parade or "Desfile de Correos" in Spanish. This colorful event is one of the most anticipated by locals and visitors.
The nine-day celebrations conclude with a procession in honor of Our Lady of Santa Ana. This procession travels through the main streets of the city.
These traditional celebrations started around the beginning of the 17th century. Over time, the days of festivities have increased; currently, they begin on July 17th and conclude on the 26th.
The July Festivities have Something for Everyone
Although the Santa Ana festivities are mainly about religion, there are plenty of activities for non-religious people who want to enjoy the festivities.
Visitors can enjoy the different parades, musical events, dances, and other cultural activities organized by the local government and local businesses.
Two places worth visiting during the July festivities are the cathedral of Santa Ana and the city's downtown area with its historic buildings.
To get more up-to-date information on events during these celebrations, visit the local government website (SantaAna.gob.sv), their Twitter feed (@alcaldia_SA), or their Facebook page (SantaAnaAlcaldia).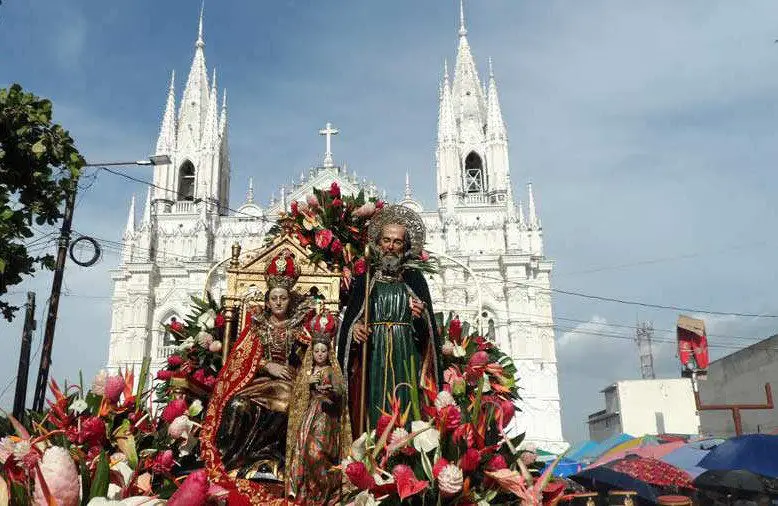 The principal activities and religious events don't change; however, other fun activities vary from year to year.
SEE ALSO: Exploring El Salvador Culture: Embracing Vibrant Customs and Traditions with Warm-hearted People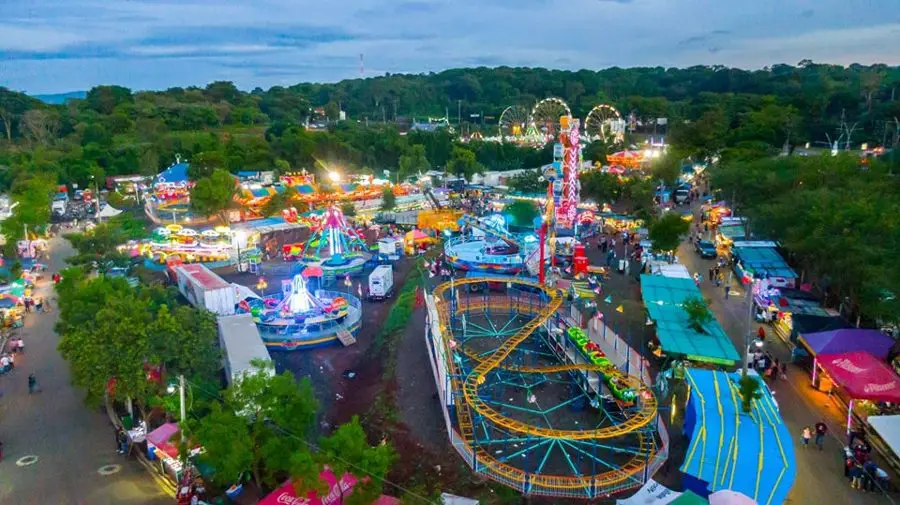 July Festivities in Santa Ana
The festivities in Santa Ana are a big part of the cultural and religious history of El Salvador; they have been celebrated since the start of the 17th century.
If you happen to be in El Salvador in July or haven't experienced the Santa Ana festivities, this might be the year to get it done. Venture into Santa Ana, participate the religious events, try the tasty street foods, and taste the locally grown coffee. It is worth partaking in!