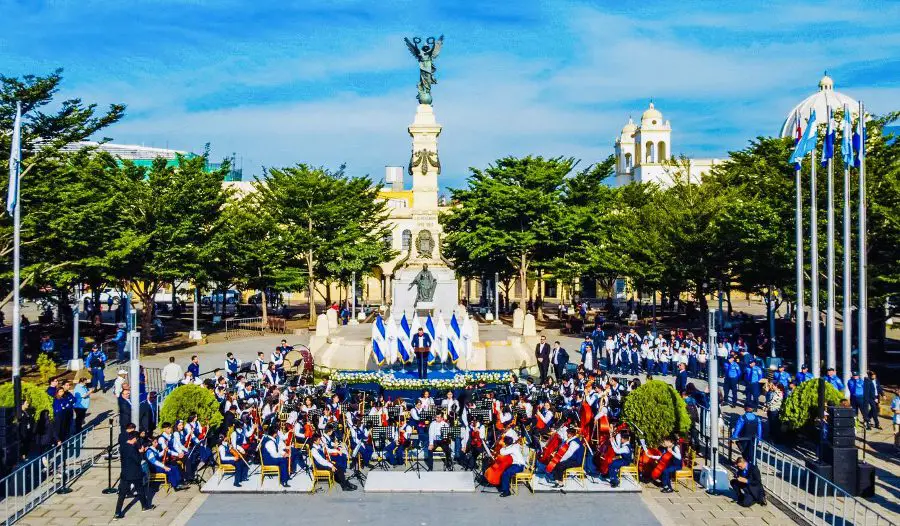 Independence Day in El Salvador is celebrated every year on September 15. During the September 15 Festivities, El Salvador comes alive with vibrant celebrations, colorful parades, and patriotic fervor as the nation commemorates its independence from Spanish colonial rule.
El Salvador observes Independence Day in November along with other Central American nations, which declared independence from Spanish Rule in 1821.
In September 1821, El Salvador, Guatemala, Honduras, Nicaragua, and Costa Rica signed the Act of Independence of Central America, also known as Guatemala's Act of Independence. This legal document proclaimed the independence of Central America from the Spanish Crown
Celebrating Independence Day in El Salvador
Celebratory activities for this national holiday take place all over the territory; they are organized by the local municipal government. The larger the municipality, the bigger the celebration.
School marching bands, cheerleaders, student parades, and civic events are what all municipality's activities have in common during this day. However, larger cities will add other activities, such as fireworks and live music.
During the September 15 celebrations, each local government has a parade that displays the marching bands and cheerleaders of all public and private schools belonging to the municipality.
Usually, each educational institution follows the same lineup; a group of students carrying a banner with the institution's name goes up front. It is followed by the school's cheerleading squad with the marching band right behind them. Lastly, a group of students wearing their traditional school uniforms completes the school's lineup.
Some educational institutions also include students wearing traditional colonial clothing and doing traditional folkloric dances in the lineup.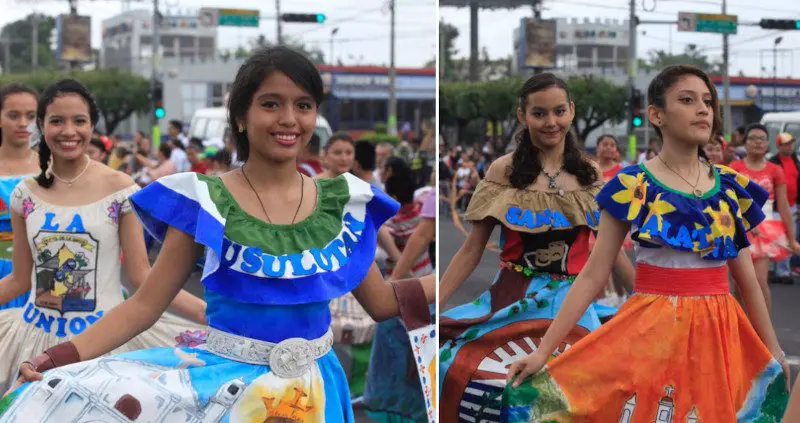 The municipality parade might include something to represent the other Central American nations celebrating Independence Day at the same time as El Salvador, such as their flag, the nation's shield, or something else representative of that nation.
The parade runs through the principal streets of the community and ends at a predetermined location.
SEE ALSO: Exploring El Salvador Celebrations! El Salvador Holidays and Traditions Full of Rich Traditions
The parade ends at the municipal park in small communities, such as Sensuntepeque or Suchitoto. Whereas in larger municipalities such as San Salvador or Santa Ana, it ends at larger venues such as soccer stadiums.
When the parade reaches its final destination, municipalities conduct civic and cultural events that range from re-enactments to folkloric dances or music. This is when the city mayor or other prominent people deliver speeches regarding Independence Day in El Salvador.
Larger municipalities such as San Salvador, San Miguel, and Santa Ana, to name a few, have more elaborate celebrations. The parades at these locations include nationwide marching bands and personnel from the military and the national police.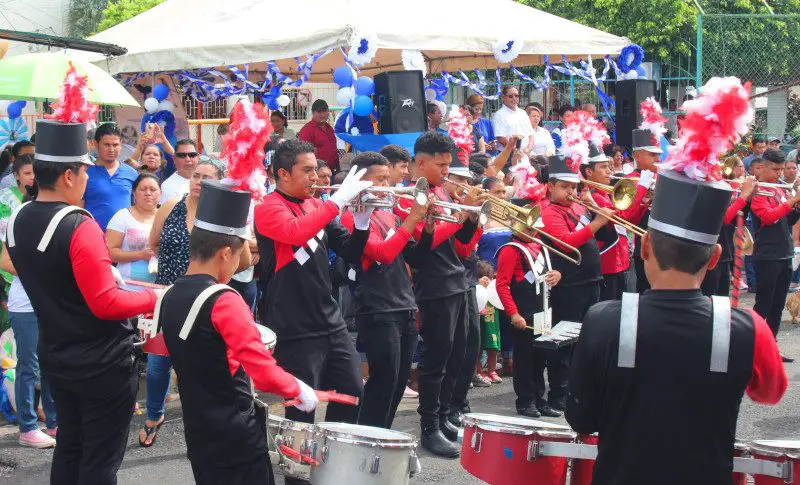 Additionally, larger municipalities can have military planes or helicopters flying over during the celebrations. Also, in some places, you will see military paratroopers landing at the events and fireworks at the end of the festivities. Independence celebrations in larger municipalities have more things to see and appreciate.
The main holiday celebration is on September 15; however, other civic and cultural activities take place throughout September. Visit the municipality's website for details regarding all the activities happening this month.

September 15th celebrations
Independence Day in El Salvador, celebrated on September 15, is a joyful occasion filled with vibrant festivities, extravagant parades, and cultural pride, marking the country's historic liberation from Spanish colonial rule.
These celebrationa are a moment of pride for all Salvadorans living in the country and abroad. It is a day to remember the history and traditions of a beautiful country and its people.
This is a fantastic holiday that Salvadorans love to celebrate. Also, it is the perfect opportunity for foreigners to visit El Salvador and experience another aspect of Salvadoran history.
This holiday can be experienced in small mountain towns, beach cities, and metropolitan areas. Although the day is celebrated all over El Salvador, the biggest festivity is held in the capital city, San Salvador.