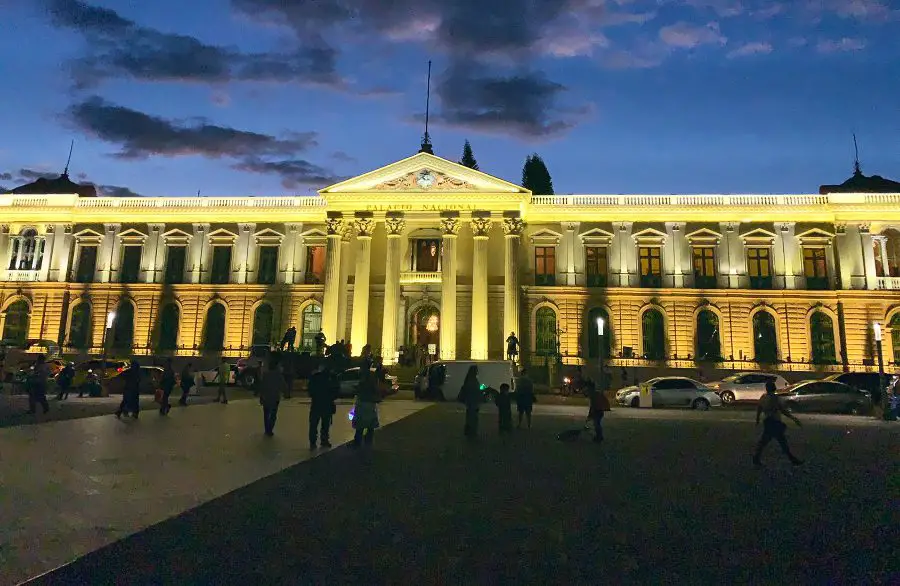 The Salvadoran Central Reserve Bank (BCR) reported that El Salvador's economy grew by 2.6% in 2022. The BCR estimates that in 2023, El Salvador's gross domestic product will increase from 2% to 3%.
Douglas Rodriguez, president of the BCR, noted that the growth rate of 2022 is the second highest of the historical average of El Salvador in recent decades; but it was far less than the 11.2% registered in 2021.
El Salvador gross domestic product GDP

| | 2015 | 2016 | 2017 | 2018 | 2019 | 2020 | 2021 | 2022 | *2023 |
| --- | --- | --- | --- | --- | --- | --- | --- | --- | --- |
| GDP | 2.4 | 2.5 | 2.2 | 2.4 | 2.4 | -7.9 | 11.2 | 2.6 | *2 to 3 |
The scenarios are not encouraging for El Salvador's economy this year, which for some economists, will be "worse" than the previous ones due to the banking crisis in the United States that adds to the global crisis.
For 2023, the projection of economic growth remains in the range of 2% to 3%, supported by the continuity of the promotion of tourism, public safety, the development of strategic public investment projects, and the confidence of private investors.
Douglas Rodriguez.
According to the BCR report, the strategies and measures implemented by President Bukele boosted the economy in 2022, such as an increase in employment and income, greater economic growth, and a boom in services and investment.
For example, promoting tourism, implementing anti-inflammatory measures, combating gangs and greater public security, facilitating foreign trade and private investment, and developing strategic public infrastructure.
The Salvadoran Central Reserve Bank reports also notes that the problems the Salvadoran economy faced in 2022 remain in 2023 and might worsen.
For instance, the geopolitical conflicts between Russia/Ukraine, the global supply chain crisis, the high prices of oil and raw materials, the increase in international interest rates, and the slowdown of the economy and world trade. These issues will have an effect on the country's exports and imports.
According to the central Bank, 17 of the 19 economic sectors increased in 2022. The top three performers were electricity with 14.4%, professional services with 9.4%, and construction with an 8.3% growth.
On the other hand, the worst performers were Mining with -13.9%, industry with -0.5%, and real estate activities with 0.2%.
Main determinants of El Salvador's economy in 2023
The main factors impacting El Salvador's economic growth in 2023 are the positive impact of public safety and the increase in tourism and international events.
However, the continuing war between Russia and Ukraine and the
global inflation, which is still above historical levels, will negatively impact El Salvador's gross domestic product in 2023.