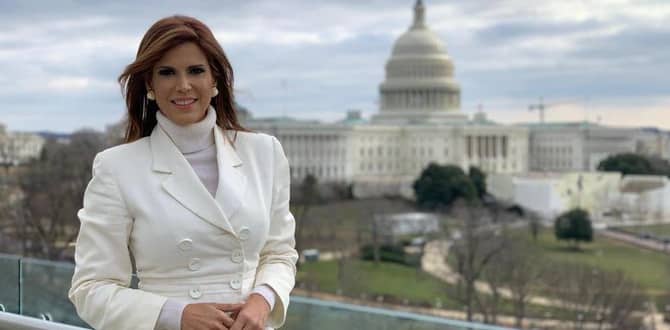 Milena Mayorga is the current Salvadoran ambassador to the United States. Previously, Mayorga served as a deputy at the Legislative Assembly representing San Salvador. Milena won her legislative seat in the 2018 elections.
Before becoming a politician and now ambassador to the United States, she worked in the communication industry, where she had a long and illustrious career.
Milena Mayorga, Salvadoran ambassador to the USA.
On December 1st, 2020, Milena Mayorga began her function as ambassador to the United States; she arrived in Washington DC on December 10th.
One of Mayorga's most present issues as ambassador is to deal with the cancellation of the temporary protection status (TPS) that Salvadorans are facing. If TPS doesn't get renewed, over 200,000 Salvadorans will have to leave the US or remain in the country illegally.
I am going to reach every corner of the United States where Salvadorans are. I am going to reach every consulate to improve and bring government services closer to our brothers abroad. Milena Mayorga.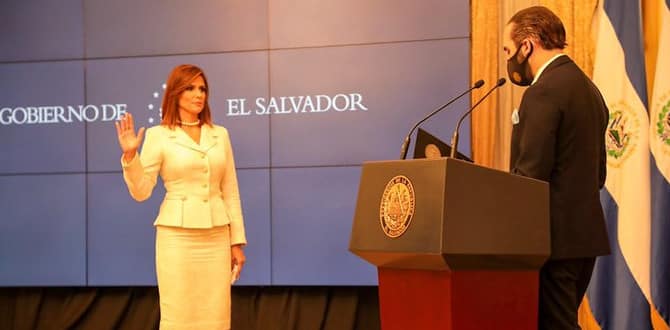 Milena Mayorga's political career.
Mayorga's first position as a public servant came in the 2018 elections; Milena Mayorga was elected to represent the department of San Salvador in the Legislative Assembly. She ran and won her seat under the banner of the right-wing political party ARENA.
However, in June 2020, Mayorga resigned from her association with the right-wing political party and declared herself an independent politician. Milena accused the leadership of the Nationalist Republican Alliance party of corruption, among other things.
Milena's problems with ARENA's leadership.
The problem between ARENA's leadership and Milena started in 2019. Along with Felissa Cristales and two other ARENA politicians, Milena criticized the right-wing party for decisions made by Gustavo Lopez Davidson.
Gustavo Lopez Davidson was the new president of the right-wing political party, ARENA. Lopez Davidson's previous business included the sales of arms to the military and private citizens.
Mayorga portrayed Lopez Davidson as a bully who was using the political party for personal gains and not in its members' best interest.
In February 2020, Gustavo Lopez Davidson resigns from the presidency of ARENA. Later on, in August 2020, Gustavo Lopez Davidson, Atilio Benitez, and David Munguia payees were arrested for embezzlement in a case of weapons sales to the Salvadoran military. Currently, Lopez Davidson is out on bail waiting for his trial.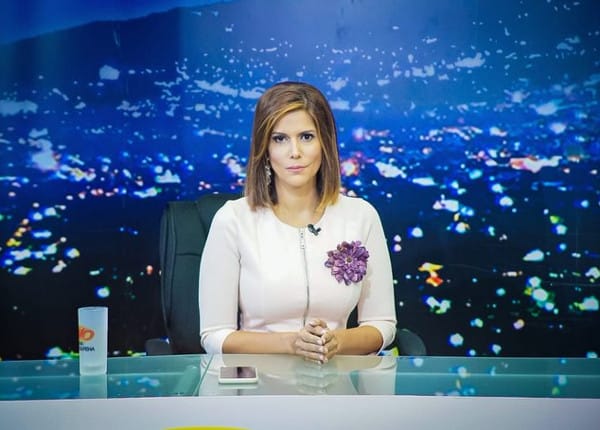 Milena renounces affiliation with ARENA.
In June 2020, through her social media accounts, Milena Mayorga announced that she was ready to present her resignation to ARENA and become an independent deputy in the Legislative Assembly.
Milena had an open case against her for insubordination in the internal ARENA courts from July 2019. ARENA's in-house court was supposed to render a decision in a few months. However, it has been over a year since, and the case remained open.
Although ARENA never spoke about it, it was public knowledge that the ARENA party would not allow Milena to participate in the party's internal elections to seek reelection.
When the time came for the ARENA internal elections, Mayorga could not register as a pre-candidate for the Salvadoran Congress. Therefore, in June, she resigned from ARENA.
As a result of her leaving ARENA, Milena Mayorga could not seek reelection for the 2021 elections.
Milena Mayorga's career in the communication industry.
Milena has had a long and distinguished career in the communication industry.
Mayorga hosted and Co-producer the Milena Tu Amiga TV program on Channel 12 that was successful for many years. Additionally, she hosted the program HOLA El Salvador on the same channel.
Milena was also a columnist for Ella Magazine. Furthermore, she was a political columnist for La Prensa Grafica newspaper and a news anchor for Teledos news for ten years.
Her long and distinguished career in the national and international communications industry has earned her multiple recognitions and awards.
Milena Mayorga Education.
From 2009 to 2012, she studied and obtained a diploma in Theology from the Theological Institute for Extension or INSTE.
In 2017, she studied a course on Central American integration and political science from the Central American Institute for Political Studies INCEP, in Guatemala.
From 1998 to 2002, Milena earned a Bachelor of Social Communication with a specialization in Marketing from the Monica Herrera School of Communications 2002. Additionally, she received Advertising Technician recognition from the same institution.
From 1995 to 1997, Mayorga studied Theology and English at Tulane University in New Orleans, USA.