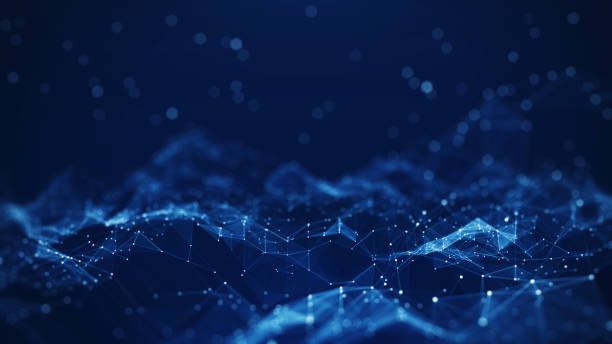 We can all agree that a blockchain is a distributed ledger of records. This implies that identical data is kept in various places on separate nodes and that all users have access to all of these places. It makes everything completely open and eliminates the need for trust or a governing body. Blockchain is an emerging technology that is fast-changing in several sectors. The possibilities are staggering. It's possible that if more data were made public, it might help in the battle against food fraud and lessen the risks to consumers. While blockchain technology has been around for some time, it has only just found its way into the food business.
Blockchain has the ability to solve various problems in the food supply chain by increasing transparency and decentralization. Blockchain technology's immutability is an additional perk in the food supply chain. Transactions cannot be concealed on the blockchain because of its distributed and auditable nature. They are being videotaped and broadcast online.
Today, we'll take a look at how blockchain technology might combat food fraud, supply chain inefficiency, and lack of transparency. If the most important issues can be addressed first, then maybe the full potential of blockchain in the food supply chain can be realized.
Impact Of Blockchain Technology On Food Supply Chain 
To improve food traceability, the FDA suggested the New Era of Smarter Food Safety Blueprint in 2020. Many commercial partners are interested in increasing the use of blockchain technology to magnify this idea and enhance food traceability. Using blockchain technology, it is possible to more securely track the provenance of a product from its source all the way to its final consumer form (from "farm to fork"). If BT and IoT (Internet of Things) are used together, the whole food supply chain may be monitored in near real-time. Complete accountability may be attained by the scanning of the IoT/QR code in a matter of seconds.
Keeping Records Quickly And Accurately
What, then, is this blockchain thing? To put it briefly, it's an open bookkeeping system. When a block with protected information is uploaded to the blockchain, computers are notified. The internet's open nature makes it hard to propagate incorrect information.
Walmart and IBM have been working together to create a system in which data is collected using portable devices at every stage of the supply chain, beginning on the farm. Identifying a problem's origin might take seconds instead of days.
Nestle, Unilever, and Tyson Foods are just a few of the other major firms in the food sector that are collaborating with IBM. People often think of Oil Profit when they hear the phrase "blockchain," depending on their perspective. Blockchain technology, however, may function without a coin.
Combating Food Forgery
Blockchain technology may also help prevent food fraud, which is just as important as ensuring food safety. Is it true that this food item came from an organic farm? Is that burger made entirely of beef? From the farm to your fork, blockchain can provide assurances.
As new technologies emerge and the big data landscape continues to grow, it is impossible to predict the diversity of blockchain's potential future uses. Conversions will be less of a challenge for businesses that are vertically integrated from agriculture to retail. Companies that have many contracts with individual farmers will find this more challenging.
However, digital technology platforms are the natural response to the requirement for instant food traceability and the need of customers to learn more about the food they eat.
Reducing Food Waste
Due to the increased difficulty of falsifying product labels, blockchain technology may be useful in the fight against food fraud. Because it can pinpoint where potentially harmful items came from, it also helps in the fight against food waste. A third of the world's food supply is wasted, which is not surprising given the world's expanding population and the inefficiency of the food sector. The majority of trash in landfills is food that was not consumed. Water is another resource that is severely depleted due to food waste. 
Landfilling edible food waste adds carbon dioxide to the atmosphere, exacerbating the global warming issue. Therefore, preventing a catastrophic food crisis and providing for growing food demands requires a concerted effort to reduce food waste at the industrial, retail, and consumer levels. Blockchain technology's utility in the food supply chain cannot be overstated. Farmers and food distributors are already finding that blockchain technology helps them anticipate and better manage risks and interruptions in the food supply chain.
Increased Transparency
It's useful for locating sources of contamination and tracking down affected products. It also increases the openness and effectiveness of commercial partnerships, letting food producers waste less product. More money might be made because of the system's capacity to quickly locate the source of a product's contamination.
Blockchain technology has the potential to increase transparency in the supply chain, making it easier for customers to identify unethical business practices. Better food safety and more profits will benefit customers in the long run.
Blockchain's ability to give transparency across the food supply chain means it can aid in supply chain management and deliver real-time updates on food products.
It also digitally logs all food purchases, making it simpler to track down the source of a crime and its repercussions. This is significant as concerns about food safety grow worldwide.
Companies Using Blockchain Technology in the Food Sector
The food business stands to benefit greatly from the combination of blockchain technology and cutting-edge data collection tools. The food sector may be completely transformed by combining the benefits of blockchain technology with the Internet of Things (IoT). Connecting the real and virtual worlds, IoT systems monitor environmental factors like temperature and humidity while goods are in transit or storage. Blockchain allows all participants in a supply chain to store and exchange this data in a permanent, secure, and immutable way.
Bumble Bee Foods 
Bumble Bee Foods use blockchain technology to monitor its fish farming operations, increase product traceability, and discourage food fraud. From the time a product is scanned at the factory until the time it's purchased by a customer, it can all be traced.
Nestle
To track its milk from New Zealand's farms and producers to its factories and warehouses in the Middle East, Nestlé teamed up with OpenSc, a blockchain platform. While just a test run, this initiative speaks much about the company's dedication to openness. Nestlé wants its customers to make smart purchases, therefore the company plans to use blockchain technology to disseminate accurate product information. Interestingly, in 2017, Nestlé used blockchain technology in the IBM Food Trust platform and made data connected to its French Mousline purée available to its customers.
Carrefour
For its GUIGOZ Bio 2 and 3 newborn milk line, Nestlé and Carrefour worked together to deploy the IBM Food Trust technology. The firms are trying to increase customer trust in GUIGOZ Bio 2 and 3 by being more forthcoming about the contents of the packages. Nestlé and Laboratoires Guigoz commitment to quality in their goods has been bolstered by this supply chain openness.
In order to carefully communicate important information about Organa goods with customers, suppliers, commerce partners, distributors, etc., Organo companies are utilizing IBM Food Trust. The organization is committed to maintaining the highest standards of security while maintaining an accessible environment. The end goal of this openness is to increase partner and customer confidence in all Organo products.
Walmart
To improve Tech-Enabled Traceability and shorten the time it takes to identify the origin of food contamination, Walmart has been using BT to digitize its food product supply chain. Walmart mandates that all trade suppliers of greens enter data records into a blockchain technology that can track the provenance of their goods. In a matter of seconds, they can now pinpoint the origin of tainted food.
Tyson Foods
Using BT management, Tyson Foods is able to track its livestock from the fields to the processing plants. Tyson is working on a pilot initiative to improve food safety in conjunction with the platform FoodLogiQ.
Industries may now integrate blockchain into their production processes, increasing transparency and facilitating traceability, thanks to technological advancements. To improve audibility, performance, and transparency in the supply chain, solution platforms like STAMP Supply and IBM are collaborating with supply chain partners.
Final Words
Blockchain technology has tremendous potential as a tool for ensuring the safety and security of our food supply. When combined with auxiliary technologies like Internet of Things (IoT) sensors, BT can quickly engage and transparently construct a food supply chain, boosting customer confidence and safety. Many businesses have tried out this cutting-edge equipment, discovering new efficiencies and competitive advantages as a result. The next phase is to increase blockchain technology's commercial viability and get widespread adoption in the food business among farmers, distributors, manufacturers, and regulators. Like the pharmaceutical sector, we need to work together to achieve a comprehensive strategy. Faster food verification procedures and the capacity to track and monitor items via a decentralized network have increased its value significantly. Using blockchain, a food manufacturer can guarantee their goods are of excellent quality and free of harmful substances.