galdy
---
El Salvador State of Exception; a security measure implemented to fight gangs
El Salvador state of exception is a security plan implemented by the Salvadoran Government to attack criminal gangs directly. The state of exception that restricts some constitutional guarantees has resulted in the arrest of over 66,000 alleged gang members. The Salvadoran state of exception was initially approved in late March … Read more
Should you visit San Salvador, El Salvador's capital city?
It is not a secret that most people that visit El Salvador do it because of its excellent beaches, the colorful small towns, and natural spots like volcanoes. Only a few people venture to the smallest country in Latin America specifically to visit the nation's capital. But should you visit … Read more
Opinion: 

El Salvador's gang crackdown is working, but criticism over human rights violations continues
After a dramatic increase in homicides over three days in late March 2022 that left 87 dead, President Nayib Bukele and his security cabinet took swift action to stop the violence and start a gang crackdown; they requested from legislators the approval of the State of Exception. President Bukele asked … Read more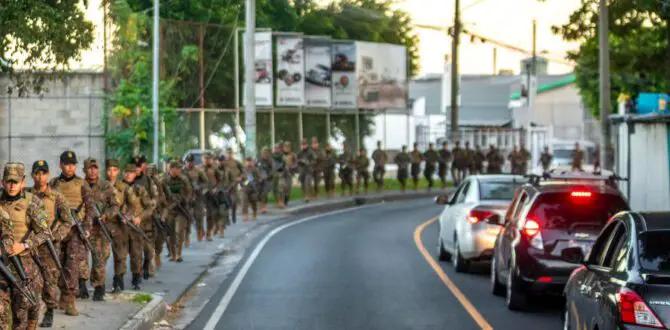 Why are human rights organizations so critical of the Bukele administration?
The Government of El Salvador, under the direction of President Nayib Bukele (an authoritarian president to some and a great president to others), has declared a frontal attack on gangs and violence, which has significantly reduced homicides in what was, not long ago, one of the most violent countries in … Read more
Opinion: 

El Salvador Political Parties finances. Who is financing these Political Parties?
Getting to know El Salvador Political Parties finances is a challenge! It appears that they don't want to divulge that information to the general public. In this pre-electoral year, questions about their finances have come to light more than before. Thanks primarily to President Bukele's decisions and actions (excellent to … Read more
---