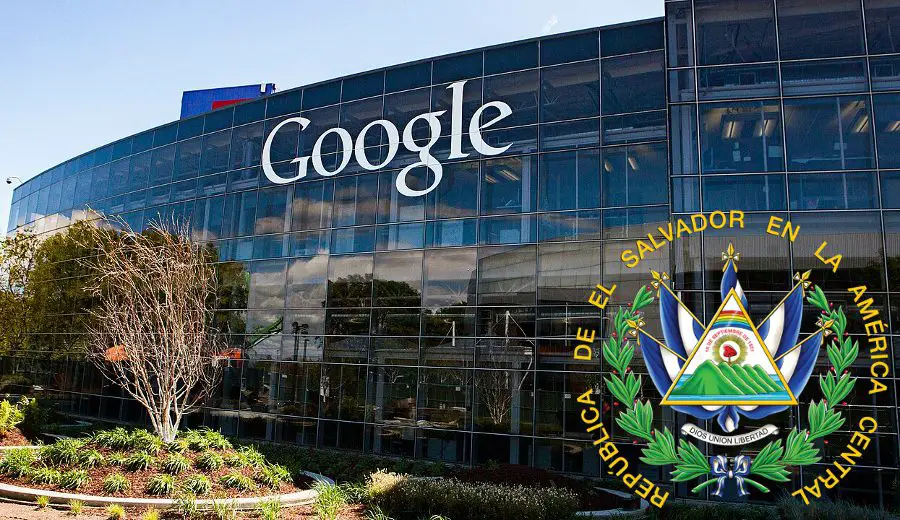 With 65 votes, the Salvadoran Congress approved an agreement between Google and El Salvador to establish operations in the country, which will help digital transformation and modernize government services. The approving vote transpired at the September 6 legislative plenary session.
The implementation of the strategic alliance with Google will allow the Government to digitize the public services provided to our population and thereby improve their quality of life; this is just the beginning. María Luisa Hayem, Minister of Economy of El Salvador.
With this agreement, El Salvador will be the first Central American country where Google will have offices, so there will be more operational commitment to becoming a primary technology hub in the region.
Google announced days ago that the agreement had already been signed by its authorities and President Nayib Bukele; the deal was only waiting for the Salvadoran Legislative Assembly to approve it to make it law.
SEE ALSO: Salvadoran Government accepts private banks' proposal to extend the terms to pay short-term debt
Salvadoran Minister of Economy Maria Luisa Hayem delivered the agreement to the legislative body and stated that "the initiative would establish the provisions so that government and public institutions in general can adopt the necessary technologies for the digital transformation and modernization of the Salvadoran State."
Ernesto Castro, president of the Legislative Assembly, remarked that, with this agreement, the country is now more attractive to investors.
El Salvador is now an attractive destination for investors. We change our destiny. We stop being the most violent country in the world to become an example of improvement. The future, finally, is promising. Ernesto Castro.
The cost of the agreement to El Salvador
Diario El Mundo reported that for the health area, Google's "artificial intelligence technologies" will be included to provide "access to information in real-time to improve the experience and health" of the beneficiaries.
Additionally, on education, the partnership will seek to implement a unified Educational Data Platform to provide administrators, parents, and the entire community "the capabilities to receive timely, efficient, and consistent information, noted the online newspaper.
Also, La Prensa Grafica reported that the Alliance with Google will cost El Salvador at least $500 million.
Claudia Ortiz, from the political party VAMOS, noted that the agreement between the Government and Google was only a purchase of services.
What this bill says is that El Salvador is going to buy services that could cost us AT LEAST 500 MILLION DOLLARS. How many years? Do we know? Why don't they show the agreement? Claudia Ortiz.
According to some legislators, the Salvadoran Government will have the obligation to allocate at least $500 million to finance the services.