---
Life in El Salvador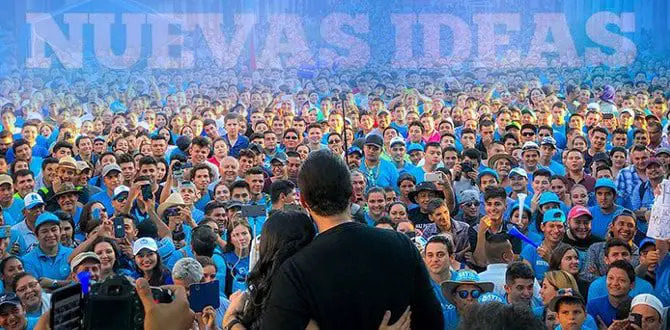 New Ideas political party, the party created by President Nayib Bukele
The New Ideas political party or Nuevas Ideas political party was founded by President Nayib Bukele in 2018. After the 2021 municipal and legislative elections, Nuevas Ideas became the number one political force in the country. The creation of … Read more
President Nayib Bukele security plan. "Territorial control plan"
President Nayib Bukele security plan or Territorial control plan has seven phases. The first three are focus on gaining control of the Salvadoran territory, the social reconstruction of communities, and the modernizing of the police. Phases four to seven … Read more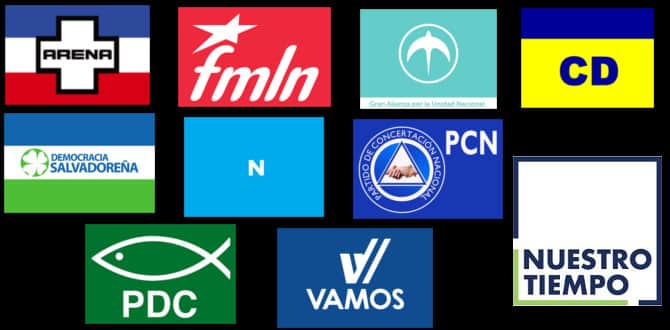 El Salvador political parties.
El Salvador political parties belong to a multi-party system. This method allows the country to have multiple political parties across all the political spectrum; members of these political party's are allowed to run for local and national elections. The … Read more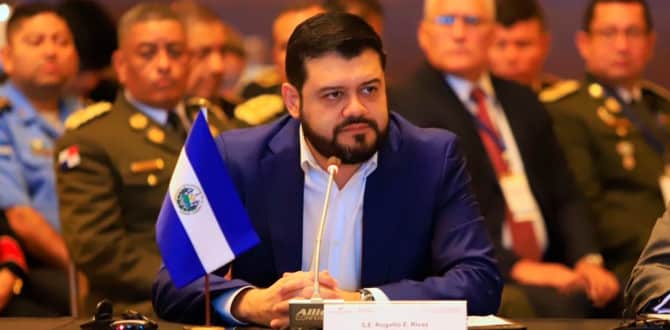 Rogelio Rivas, Ex-minister of Justice and Public Security of El Salvador
Rogelio Rivas Polanco was the Minister of Justice and Public Security of El Salvador for the Nayib Bukele administration from June 2019 until March 2021. President Nayib Bukele appinted Rogelio Rivas to be his security minister in May 2019. … Read more
All Salvadoran teachers will receive the COVID-19 vaccine before schools reopening
Last Saturday, President Nayib Bukele announced that starting tomorrow, Tuesday, the COVID-19 vaccination of public school teachers will start. "We will vaccinate all of our teachers before going back to school. We will start this Tuesday. Our goal is … Read more
ARENA, a conservative right-wing political party of El Salvador.
ARENA or Nationalist Republican Alliance of El Salvador is a conservative right-wing political party. Since its creation, the ARENA political party has been one of the principal political forces in El Salvador. ARENA or Alianza Republicana Nacionalista in Spanish … Read more
El Salvador receives more than 51,000 doses of the Pfizer vaccine under the COVAX program
On Tuesday, March 22nd, El Salvador received a lot of more than 51,000 COVID-19 Pfizer vaccines. This lot of vaccines are part of the COVAX program, which seeks to prioritize countries with significant vulnerability in the fight against the … Read more
President Bukele's post-legislative election message. "Our country changed forever"
Sunday night, President Nayib Bukele addressed the nation regarding the legislative elections of February 28. "Our country has changed forever," declared the president in a nationally televised event. New Ideas, the political party created by Nayib Bukele, won 56 … Read more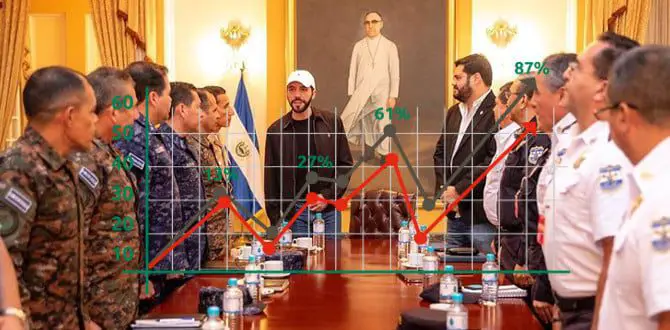 Nayib Bukele approval rating. See the latest poll results.
President Nayib Bukele's approval rating has held at over 75 percent since he became president. In all the surveys conducted since taking office, Bukele has received a rating or score of over 75 percent. Date Entity Rating/Score March 22, … Read more
Ernesto Muyshondt. Politician ex-mayor of San Salvador
Ernesto Muyshondt or Neto Muyshondt is the ex-mayor of San Salvador. Muyshondt was elected in 2018 to serve his first term as mayor of the most prestigious City Hall in the country. Muyshondt lost reelection on February 28, 2021, … Read more