Parks-Volcanoes-Lakes
---
Lake Guija El Salvador. Part of El Salvador's Mayan History.
Lake Guija El Salvador is a magnificent binational lake, of volcanic origin, shared between the countries of El Salvador and Guatemala. The iconic lake has an area of about 45 square kilometers, 32 of which belong to El Salvador, and the rest to Guatemala. According to historians, the lake was … Read more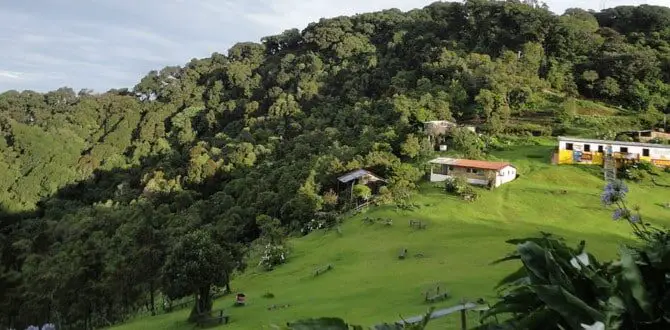 El Pital El Salvador, the highest point in the country.
El Pital El Salvador is one of the most beautiful and one of the most visited natural parks in El Salvador. It is located in the department of Chalatenango, near the colorful towns of San Ignacio and La Palma. This iconic park is one of the highest points in the … Read more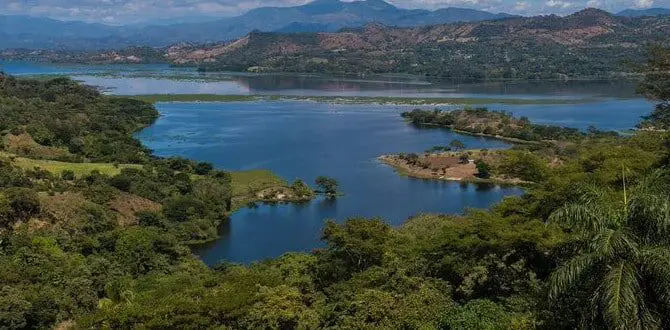 Lakes in El Salvador. Explore these natural wonders.
Lakes in El Salvador, such as Coatepeque, Ilopango, Guija, and Suchitlan, are a combination of astonishing volcanic calderas and a magnificent man-made lake. Visiting and exploring these lakes is a top thing to do in the country, either by locals or foreigners looking for fun activities to enjoy and experience. … Read more
Izalco Volcano El Salvador. The Lighthouse of the Pacific.
Izalco volcano El Salvador is a massive stratovolcano located in the department of Santa Ana. Izalco volcano, also known as the lighthouse of the Pacific, is part of the Cerro Verde National Park that includes two other volcanoes, Santa Ana and Cero Verde. This volcano is considered one of the … Read more
Lake Coatepeque, volcanic caldera in El Salvador.
Lake Coatepeque in El Salvador is a beautiful caldera of volcanic origin located in the department of Santa Ana; the lake is surrounded by dense forest and a beautiful landscape. This stunning lake is a popular destination for local and foreign tourists looking for a great place to relax and … Read more
Lake Suchitlan, iconic artificial lake in El Salvador.
Lake Suchitlan in El Salvador is an astonishing artificial lake formed in 1976 as a result of the construction of the Cerron Grande Hydroelectric Power Plant. The lake sits near the colorful town of Suchitoto and is popular with tourists visiting Suchitoto and other cities nearby. Lake Suchitlan is part … Read more
National Parks in El Salvador, perfect for ecotourism adventures.
The most popular National Parks in El Salvador are Cerro Verde, El Pital, El Boqueron, Montecristo, El Imposible, and Walther Thilo. These parks offer excellent ecotourism activities for those who love nature. Visit El Salvador National Parks, exceptional flora and fauna are waiting for you. There are many reasons why … Read more
---
---