Parks, Volcanoes, and Lakes
---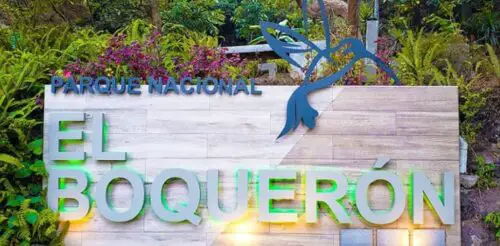 El Boqueron National Park in El Salvador. A Beautiful Natural Place
El Boqueron National Park in El Salvador is a natural area located on top of the San Salvador or Quezaltepeque volcano. El Boqueron park is at an altitude of 1700 meters above sea level; it is on the outskirts of the nation's capital, about 23 kilometers from the San Salvador historic district. The National Park … Read more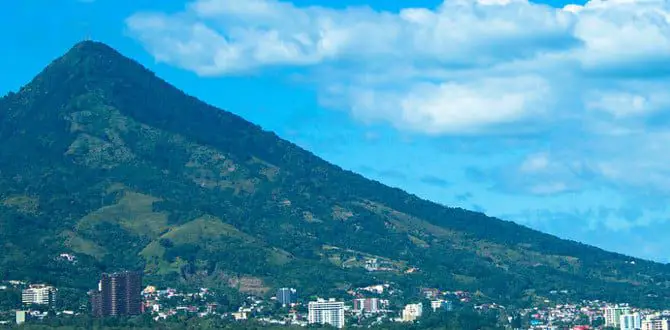 The San Salvador Volcano. Iconic background of the Nation's capital.
The San Salvador volcano is a stratovolcano located in the northwest part of the capital city. The San Salvador volcano, also known as Quezaltepeque or El Boqueron, covers the municipalities of Quezaltepeque, San Juan Opico, Colon, and Santa Tecla in La Libertad. Also, Nejapa in the department of San Salvador. This fantastic stratovolcano is one … Read more
Planes de Renderos El Salvador, Fantastic Natural Location
The Los Planes de Renderos El Salvador is an excellent natural place to unwind, enjoy nature, explore the natural parks, and do all kinds of ecotourist activities. Los Planes de Renderos has an all-embracing climate that fits all types of visitors. The Planes de Renderos is a popular destination for Salvadorans and foreigners. They come … Read more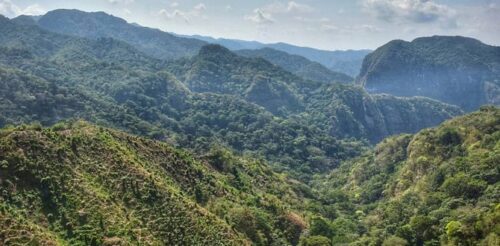 El Imposible National Park El Salvador. Great for Ecotourism!
El Imposible National Park in El Salvador is the largest national protected area in the country. It is located at a high elevation in the department of Ahuachapan, between the municipalities of Tacuba and San Francisco Menendez. This fantastic natural area has plenty of flora and fauna for visitors to explore and enjoy. Also, it … Read more
San Vicente Volcano El Salvador or Chichontepec Volcano.
The San Vicente volcano El Salvador is a twin-peaked stratovolcano, also known as Chichontepec or Las Chiches volcano; it is located in the central region of the country, next to the town of San Vicente. This stratovolcano is the second-highest volcano in El Salvador, next to the Santa Ana volcano. In the indigenous Nahuat language, … Read more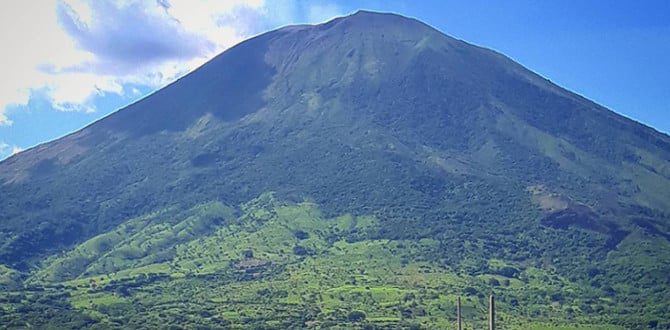 Chaparrastique Volcano in San Miguel, El Salvador.
Chaparrastique volcano in El Salvador, also known as Volcan de San Miguel, is a beautiful stratovolcano located in the eastern part of the country, near the third-largest city in the nation, San Miguel. This amazing stratovolcano has been characterized for having small magnitude volcanic activity over its existence. Over the last 320 or so years, … Read more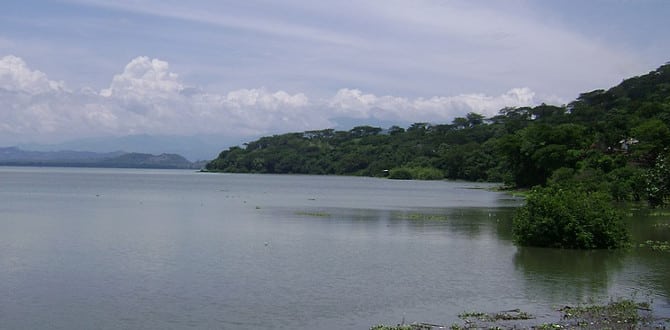 Lake Guija El Salvador. Part of El Salvador's Mayan History.
Lake Guija El Salvador is a magnificent binational lake, of volcanic origin, shared between the countries of El Salvador and Guatemala. The iconic lake has an area of about 45 square kilometers, 32 of which belong to El Salvador, and the rest to Guatemala. According to historians, the lake was created by the San Diego … Read more
---