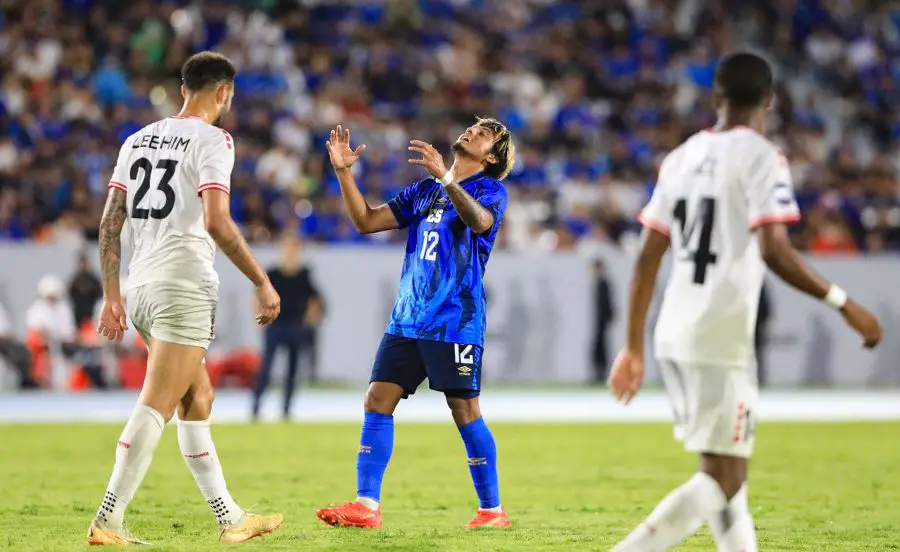 It is almost 8pm Salvadoran local time, and the National Soccer team is about to take on the Trinidad & Tobago squad; it is a must-win game for the Salvadoran team if they want to improve in the CONCACAF Nations League.
Before watching the game, I called friends living on the U.S. East Coast to say hi and catch up with them. They like sports, so I thought they were watching either the NFL (Cowboys vs. Giants) or MLB (Giants vs. Rockies) Sunday night game. To my surprise, they stated, "We are about to watch the El Salvador game."
Why do we still watch them? Asked one of them! The consensus of the people on the call, including me, is that we must support the National team, hoping that this game's result will be different from what we have been getting over the last 2 years.
Everything began positively, with people at the stadium vigorously singing the sacred notes of our national anthem. Around the 17-minute mark in the first half, El Salvador scored, and we went up 1-0.
By halftime, Trinidad & Tobago had scored, and the teams went into the break 1-1. "We are even right now, but can still win," said someone watching the game with me. Everyone laughed at his proclamation!
Trinidad & Tobago scored their second goal early in the second half, but luckily, El Salvador scored right away and made the score even again. "We can still win," stated my friend after El Salvador's second goal.
Nevertheless, the spirits of the people watching with me here in El Salvador and my friends in the U.S. got demolished when Trinidad & Tobago went up 3-2.
SEE ALSO: Life in El Salvador
Even though there was time for El Salvador to even the score and maybe win, we knew it was over! At that point, we basically ignored the rest of the game, and everyone began their journey home.
"The Selecta (Salvadoran national Team) looks different," Twitted Pencho Duke, a local radio host, at halftime. But by the end of the game, he humorously Tweeted, "I know what I saw differently in the Selecta. The jersey. Pretty!"
SEE ALSO: El Salvador Tourism
Game after game, the Salvadoran National Soccer Team (La Selecta) continues to disappoint us, but we will continue to watch them play!