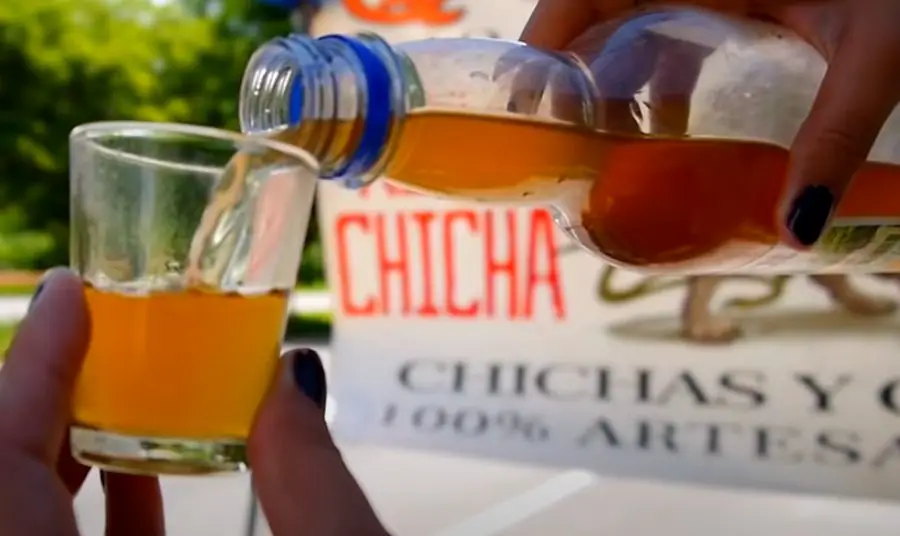 Salvadoran Chicha is a traditional fermented alcoholic beverage made primarily from corn. It has been a part of Salvadoran culture for centuries and is drunk at festivals, social gatherings, and family celebrations.
The traditional Chicha from El Salvador is prepared using fermented corn grains, panela brown sugar, ginger, black pepper, whole cloves, and pineapple peels. Salvadoran Chicha is a heritage of the indigenous people who lived in the territory before colonial times.
Today, El Salvador produces different types of Chicha, most of them involving traditional Salvadoran fruits. Among the fruit-based Chichas popular in El Salvador, we can mention, Marañon (Cashew), pineapple, tamarind, and Nance Chicha.
However, a version of the traditional Chicha recipe is the one indigenous used to prepare; it is also the one people make at home.
How to Make Traditional Salvadoran Chicha
If you want to experience a unique and authentic Salvadoran beverage, try making corn and pineapple Chicha at home!
Please note that there are different formats for making this drink; the following is the simple way of fermenting this Salvadoran alcoholic drink. Here is what you will need and the steps you need to follow.
One pound of fresh uncooked corn kernels
One bundle of panela sugar (Atado de dulce de panela)
2 oz of fresh peeled ginger
A cinnamon stick
8 Allspice Peppers (Pimienta Gorda)
4 Whole Cloves
One whole pineapple
A deep container (if it's clay, better!) with a lid
Step 1
The first step takes seven days and involves putting the fresh uncooked corn kernels in water and letting them ferment for seven days. Make sure to cover the corn in water with a cloth cover.
After seven days, throw away the fermented water! Then rinse the corn multiple times until completely clean and set it aside with no water. Now we are ready to move to the next step.
Step 2
Now we prepare all the ingredients. Wash the pineapple, cut off the peel, and cut the inside part into cubes. Cut off the fresh ginger (without the peel) into small pieces. Lastly, crush the panela sugar into chunks.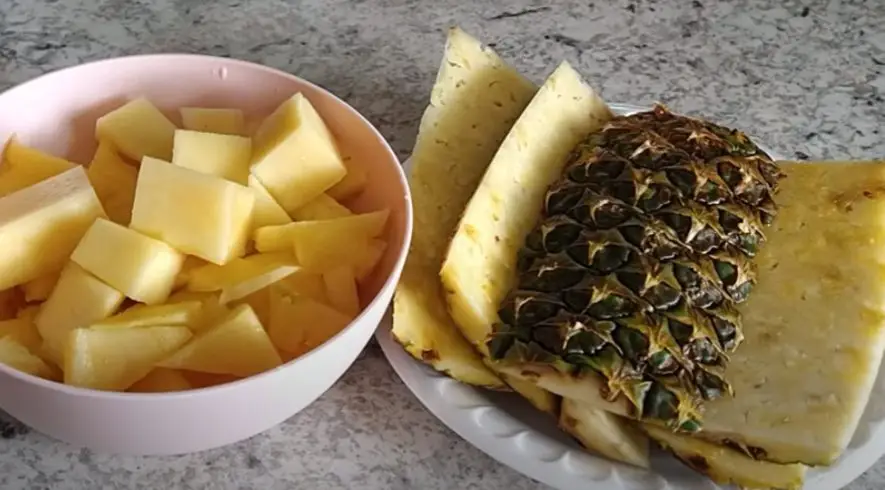 Step 3
Now we add 6 liters of fresh water into the container and include all the ingredients! (Corn, pineapple peels, panela sugar, ginger, cinnamon stick, allspice peppers, and whole cloves). It is optional to add the inside parts of the pineapple.
Once all the ingredients are inside the container, we cover it with a cloth lid and let it sit (ferment) for eight to ten days.
Step 4
After eight to ten days of fermentation, the Chicha drink is ready to go! Now, we strain the fermented liquid in a separate container and dispose of all the ingredients. The Chicha can be served as is, at room temperature, or with ice.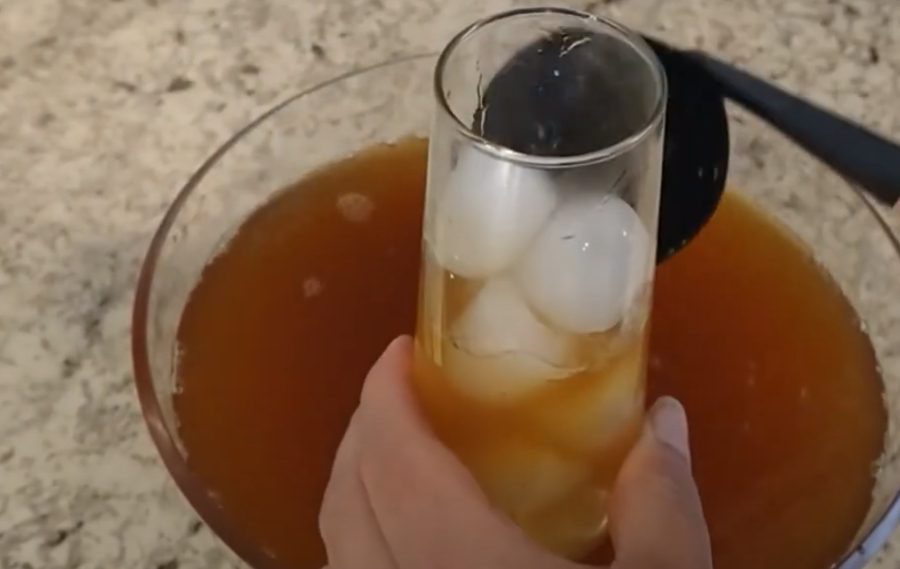 SEE ALSO: El Salvador street foods. Best Salvadoran Street Foods to try!
Salvadoran Chicha
The fermentation process is important to the flavor and alcohol content of the chicha; it creates a slightly tangy and effervescent drink that is both refreshing and satisfying.
While corn chicha is not as well-known as other fermented beverages such as beer or wine, it is gaining popularity as more people discover its unique flavor and cultural significance.
Also, Some Salvadoran restaurants and bars outside El Salvador have even begun to offer corn chicha on their menus.
In conclusion, Salvadoran corn chicha is a traditional fermented beverage with a rich cultural history. Its tangy and effervescent flavor makes it a refreshing and satisfying drink ideal for hot summer days.