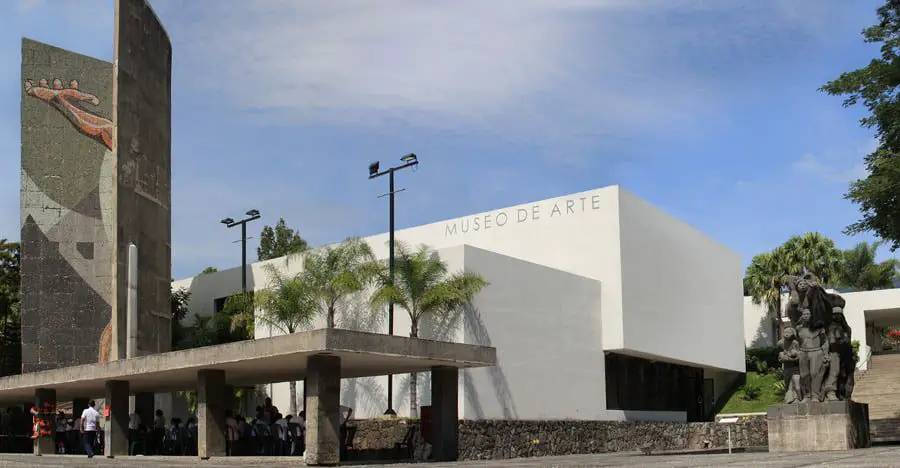 The MARTE museum of art of El Salvador is a private non-profit gallery located in San Salvador. MARTE Museum's principal purpose is the conservation and dissemination of Salvadoran arts.
The museum's mission has been to contribute to the educational and cultural development of the country through the conservation and dissemination of artistic heritage.
Since its opening in 2003, the MARTE Museum has exhibited samples of Salvadoran art with pieces from its collection, private collections, and loaned art collections.
The MARTE collection is mainly made up of creations by Salvadoran artists. These artworks have become part of the museum's collection through donations.
MARTE Museum Exihitions
The museum has semi-permanent exhibitions that update every five years to offer new perspectives of Salvadoran arts.
MARTE Museum also maintains a program of temporary exhibitions that allow the display of collective proposals by contemporary artists.
The museum's exhibits provide a comprehensive panorama of Salvadoran art from the mid-nineteenth century to contemporary times.
MARTE'S exhibitions are complemented by an educational program that includes guided tours aimed mainly at students from the country's public schools.
Over its existence, the museum has developed and worked on projects with prestigious international organizations, such as the Soumaya Museum of Mexico, the Museum of Contemporary Art and Design of Costa Rica, and the ICO Foundation in Spain.
The Museum's installations
The building that houses the Museum of Art of El Salvador was inaugurated on May 22, 2003. It was designed by the architect Salvador Choussy.
It covers an area of 2,968 square meters and contains both galleries and administrative offices.
This museum is part of a complex that includes the monument to the Revolution and the monument to the Constitution, also known as the monument to freedom.
The Monument to the Revolution is an architectural complex built in the 1950s that includes a mural and a monumental sculpture. The mural represents freedom, which is symbolized by a naked man looking up and with his arms raised.
The stones that make up the mosaic are of natural colors and were collected throughout the national territory.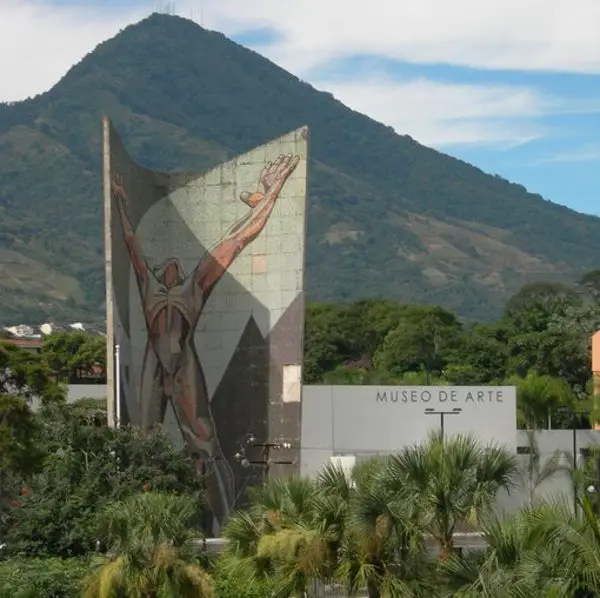 Monument to the Constitution or Monument to freedom is a sculpture carved directly in stone. The monument is composed of nine different sculptures blended into one.
It includes a worker, a mother holding her son in her arms, and a girl, two female figures, one of them partially covered by a soldier, who is holding his rifle pointed down, in a peaceful attitude.
The eight and nine figures are of a woman who holds the constitution of 1950 and a naked woman covered with the Salvadoran flag that crowns the sculpture.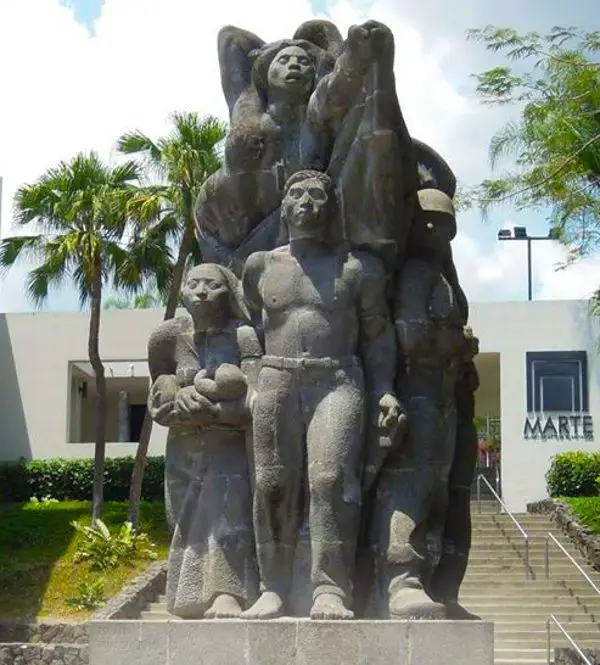 MARTE Museum of Arts in El Salvador
The Marte art museum is one of the main cultural attractions in the nation's capital and one of the best museums in El Salvador.
This museum is worth visiting; it will help visitors better appreciate and understand Salvadoran art and culture.
MARTE is an excellent museum at the level of any capital in the world. It offers valuable artistic heritage exhibited in both modern and contemporary art