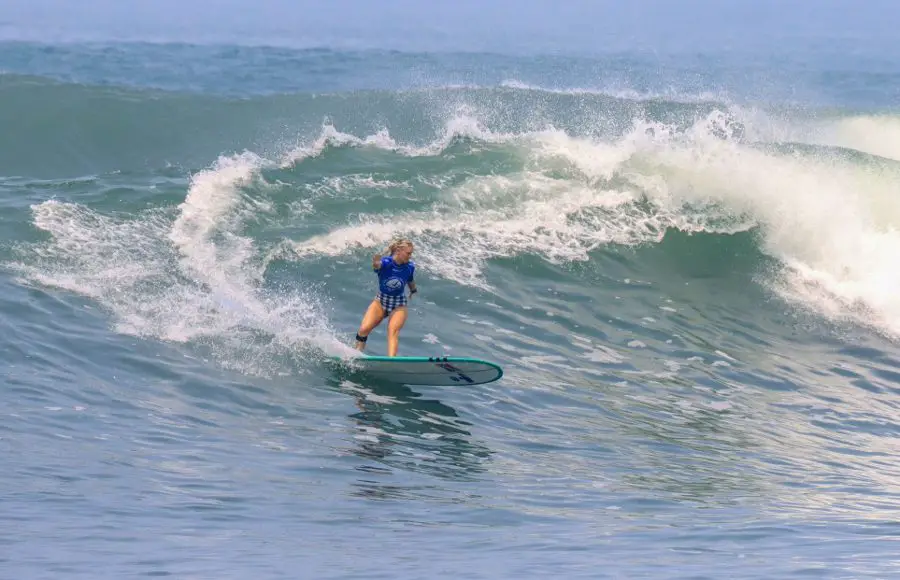 The ISA World Longboard Championship tournament at El Sunzal Beach has come to an end. The tournament ratified El Salvador as an ideal location for surfing.
Yesterday we finished 1 of the 6 surf tournaments that we will hold this year. Once again, the country proved to be a good host for international events and a good destination to visit. Morena Valdez, Salvadoran Tourism Minister.
The first surf competition of the year included 33 delegations with more than 110 athletes coming from countries of the American continent, Europe, and Asia; also, surfers from South Africa and New Zealand participated.
SEE ALSO: Surf City El Salvador, positioning El Salvador as a top tourist destination
At the end of the Surf competition, the athletes celebrated at night at the Aloha White Beach Party. This recently concluded longboard tournament is the first time it has been held on the Salvadoran coast.
France claimed the men's and women's world titles and the team competition. The French squad won the last longboard world championship that took place in Biarritz, France, and now repeats the title in El Salvador.
French surfer Antoine Delpero won first place in the mens division; Carlos Bahia from Brazil came in second, and Edouard Delpero from France finsihed third.
In the women's division, Alice Le Moigne from France finished first; it was followed by Maria Reyes of Peru, and Chloe Calmon from Brazil.
SEE ALSO: 2023 Surf Tournaments in El Salvador
The next surf tournament in El Salvador is the ISA World Surfing Games, which will take place from May 30 to June 7. The tournament is expected to have 66 delegations and double the number of athletes from the first tournament.
In 2023, different surfing organizations have selected the Salvadoran beaches as the setting for their surfing events.
According to Morena Valdez, the Minister of Tourism of El Salvador, "the Government of President Bukele continues to guarantee security, adequate infrastructure, essential services and an incomparable experience with the waves."
This type of sports jousts position El Salvador as an attractive tourist destination, since the natural resources that the country has are an attraction for both local and foreign visitors.