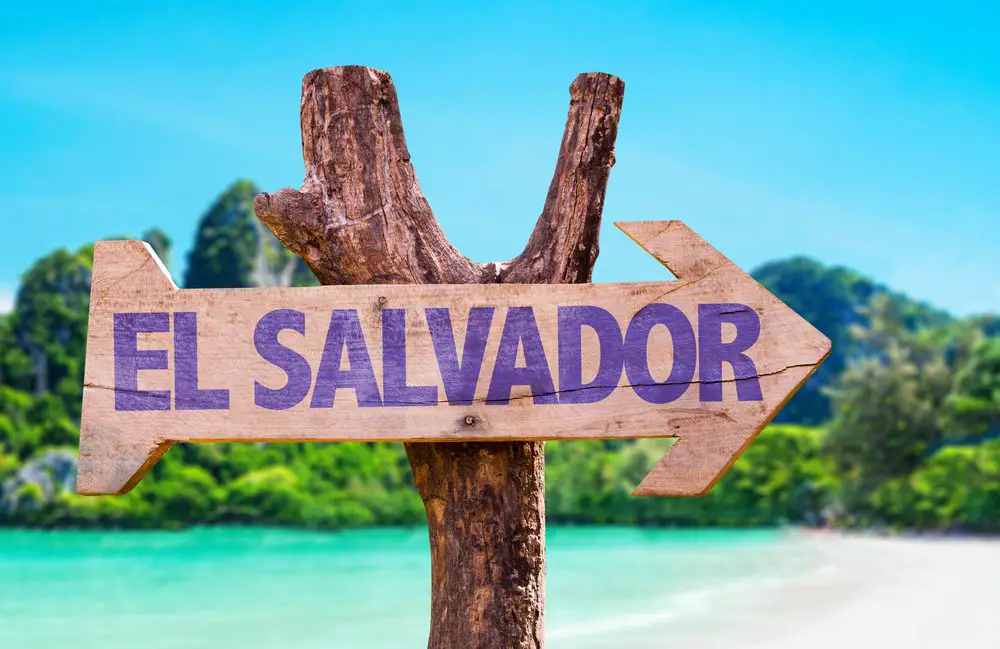 El Salvador is one of the most fascinating countries in Central America! It's small but quite densely populated for its size, and if you happen to be visiting, I can guarantee there's no shortage of exciting things to do. 
If you want to avoid the rainy season and get the most out of your time there, it's best to go between November and April. You may also be interested to know that El Salvador accepts both USD and Bitcoin as currency! So there's no need to change your money if you use these. 
In most countries, citizens don't require a visa if they're planning to stay for less than 90 days. Brush up on your Spanish and prepare for the heat—here are some of the must-see attractions in El Salvador, including golf clubs, volcanoes, and great coffee. 
Get Your Volcano Fix 
One of the things El Salvador is famous for is their volcanoes. If you've ever wanted to get up close and personal with one of them, this is an excellent chance, for El Salvador is home to 20 of them. 
Izalco is the most active volcano in the area, located in Cerro Verde National Park. You can do a guided hike up there, but be aware that it's not an easy walk! You'll be glad to know that it last erupted in 1966, although before that, it erupted basically without stopping for close to 200 years! 
Aside from that one, Santa Ana is the other semi-active volcano in the region and is also worth a visit. There are numerous smaller volcanoes that are inactive, so if you're nervous, choose one of these! 
Marvel At The Stunning Architecture 
Nature isn't the only thing El Salvador has going for it. If you're into architecture, you'll be pleased to know that there's an abundance of spectacular architectural masterpieces you can visit, ranging in style. 
One of the places you really shouldn't miss is the National Theater. Stunning inside and out, it's a true masterpiece that you'll enjoy every minute of. The Iglesia Santa Lucia church features hand-crafted sculptures and panels to appreciate, and the Catedral Metropolitana is impressive both in history and design. 
For something different but no less beautiful, pop into Iglesia El Rosario. It's one of the most unique churches you'll find, and you certainly won't regret spending a short time exploring and perhaps saying a prayer. 
Delve Into the History 
El Salvador is bursting with history, known for being the home of many Mesoamerican nations back in the day. The evidence of these civilizations is clear, with close to 20 significant ruins sites having been discovered. 
If you can choose only one to visit, we recommend Tazumal. It's a plaza-style ruin, its crowning glory a large, multi-tiered pyramid. There's also a museum dedicated to the history of the site. Others to consider include Parque Arqueologico Cihuatan, San Andres, and Joya de Ceren Archaeological Park. 
Another unique attraction that's well worth a visit is Cuscatlan Park. It's home to a Civil War memorial monument known as the wall of Truth and Memory. Take your camera! 
Visit a Golf Club for Some Relaxation 
El Salvador only has 4 golf courses, but if you're looking to get away and spend a few quiet hours getting some exercise and contemplating life, they're worth visiting. Two of them—Club Campestre Cuscatlan and Club Salvadoreno—are private golf courses, so you won't be able to just pop in. 
The other two are resort courses and should be open for members of the public, but it's worth giving them a call first to find out! The best thing about these courses is that they're great for golfers of all levels, no matter your handicap, and you should be able to hire clubs, so you don't need to take your own. 
Take a Coffee Tour 
El Salvador is a respected coffee producer, so if you're a coffee lover, then doing a coffee tour while you're in the country is a must! The El Salvador coffee route is home to all the coffee plantations, and similar to doing a wine route tasting run, you can make your way from farm to farm, learn about their processes, and taste their coffee. 
I highly recommend the Finca La Esperanza Coffee Tour. This is one of the most prominent coffee plantations in the area, and they offer the most comprehensive tours, explaining the bean-to-cup process in detail. You'll also learn how the animals and plants in the area relate to the coffee lifecycle—a truly educational experience! 
If there's one thing you have to take home with you when you leave, it's a bag of true blue El Salvador coffee. Bring back the memories with every morning cup! 
Hot Springs/Rainbow Slide 
I couldn't decide which of these two to include, so I chose both! If you need more relaxation than the golf club can give you, you'll be delighted to know that El Salvador does have hot springs! This luxurious experience can be had at the Santa Teresa Hot Springs Geothermal Park, which features multiple thermal water pools. 
And lastly, one of my favorite attractions in El Salvador the Rainbow Slide. It's located on the grounds of a restaurant called Picnic Steak House, and people queue for ages to take a slide on an inflatable ring down the multi-colored, 35-meter slide! 
Conclusion 
If you're planning on visiting El Salvador, I highly recommend it. Don't be put off by tales of crime and warfare—the safety and tourist-appropriateness have improved vastly in recent years. Your worst enemy these days will be the heat! 
My advice is to plan your itinerary well in advance, so you don't miss anything. El Salvador is packed with attractions—the ones are by no means the only ones to choose from! Remember to tip 10% for services, try the street food (pupusas are the must-try!), and take a ton of photos. 
It's rare to be able to find ancient ruins and modern amenities so close together. El Salvador is truly a unique place, so make the most of your visit. You may need to come back again to experience the rest of what it has to offer! 
By Jordan Fuller.