A former member of the El Salvador military involved in one of the most gruesome massacres in Latin American history has been detained by US Immigration and Customs Enforcement in New Jersey.
On April 4, 2023, officers of the US Immigration and Customs Enforcement (ICE), with the assistance of Homeland Security Investigations (HSI) agents, arrested Roberto Antonio Garay Saravia, a retired Salvadoran Army Colonel, for willfully misrepresenting material information in his immigration application.
According to US federal agents, Saravia misrepresented information in his immigration application regarding his involvement in extrajudicial killings while a member of the Salvadoran Armed Forces.
From 1981 to 1985, Garay Saravia was a section commander in a specialized counterinsurgency unit known as the Atlacatl Battalion, which has been directly implicated in numerous atrocities, including a December 1981 operation now known as the El Mozote Massacre, in which more than 1,000 civilians, over half of whom were children, were killed.
US Homeland Security.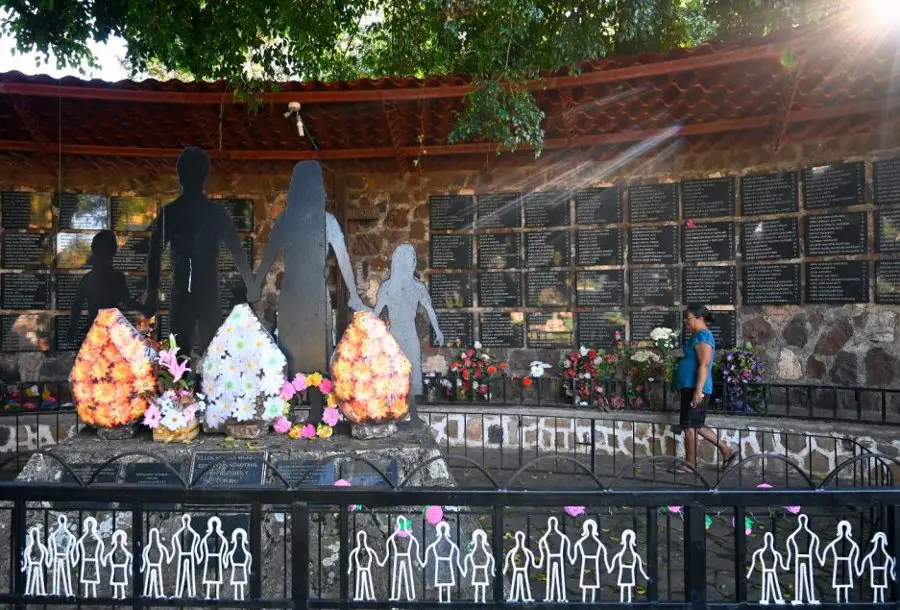 The Homeland Security press release states that "Saravia was also deployed in three other operations in El Salvador that resulted in the massacres of hundreds of noncombatant civilians."
Garay Saravia is one of the lowest-ranked officials indicted in 2016 for the El Mozote massacre before a Salvadoran court; he was a second lieutenant in 1981 at the moment of the crime.
According to US Immigration and Customs Enforcement ICE, Garay Saravia was legally admitted into the United States in 2014.
However, it wasn't until 2017 that he was charged with the El Mozote massacre in El Salvador; in 2017, Salvadoran authorities brought charges against at least 18 military officers involved in this heinous crime.
In August 2019, a Salvadoran judge also charged him with war crimes and crimes against humanity under the international Geneva Accords.
The investigation was initiated and developed by HSI's Human Rights Violators & War Crimes Center (HRVWCC). HSI San Salvador and the HRVWCC obtained evidence related to human rights violations.
US Homeland Security.
SEE ALSO: Trial of the El Mozote massacre could change El Salvador's history.
Saravia will remain in US custody and will be prosecuted by Newark and Philadelphia immigration courts; if convicted, he could face jail time in the US, or he will be just deported to El Salvador.