El Salvador Tourism
---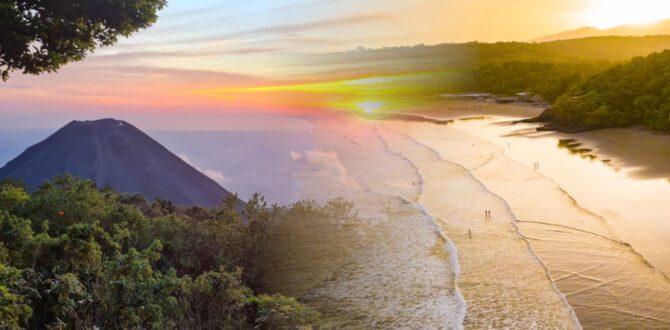 Lonely Planet includes El Salvador as one of the best 2023 travel destinations
Lonely Planet, one of the largest and most prestigious travel guide publishing companies worldwide, ranked El Salvador among the top 30 destinations to travel to in 2023. Explore a section of Central America that more people should visit: El Salvador. See Maya relics, volcanic scenery, and historic towns as the dry season start in November. … Read more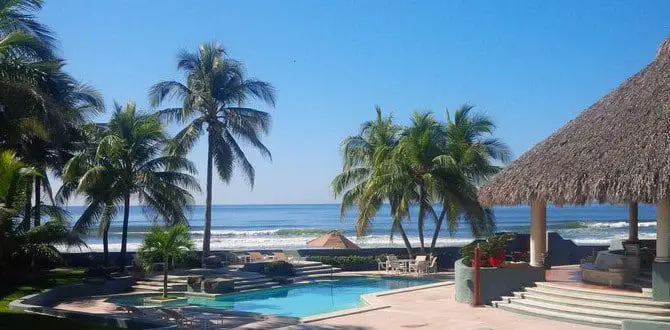 La Costa del Sol El Salvador. Perfect Beach Area for Relaxation
La Costa del Sol El Salvador is a beach area located in the department of La Paz; it has an extension of 15 square kilometers. La Costa del Sol has exceptional beaches, vast cuisine options, a relaxing atmosphere, and plenty of activities to enjoy. This Pacific Ocean beach zone is one of the most visited … Read more
Punta Mango El Salvador. Fantastic surf spot in eastern El Salvador.
Playa Punta Mango El Salvador is a fantastic surf area known in the surf community as one of the best surf spots in El Salvador and Central America. This remote beach is in Eastern El Salvador; it sits in an undeveloped area surrounded by dense forest. Punta Mango surf break is located about 9 kilometers … Read more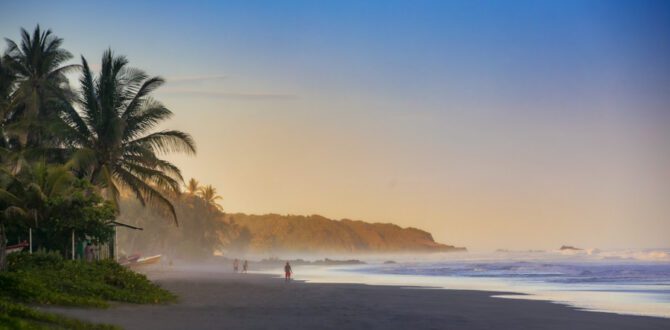 14 of the best beaches in El Salvador to visit. Get to know them today!
The best beaches in El Salvador are La Costa del Sol, El Cuco, El Tunco, La Libertad, El Zonte, San Diego, El Sunzal, Los Cobanos, El Espino, and El Majahual. Also, Las Flores, Barra de Santiago, Punta Roca, and Mizata. El Salvador beaches are fantastic for surfing or relaxing with family or friends. El Salvador … Read more
A Guide to Eco-Conscious Traveling While in College
College years are perfect for exploring the oriental culture, having fun in New York, or visiting the old European capitals. The only problem might be the limited budget. But we know how to kill two birds with one stone: not to exceed the limit of expenses and make traveling eco-conscious at the same time. Students … Read more
---